Lovers' fights cannot be ruled out of a relationship.
It is the regularity of these fights that decide whether your relationship is healthy or not, not their mere occurrence.
So when you and your partner have to argue out issues and trash out difficulties in the relationship, you should always bear in mind that finding a solution to the issue is the ultimate. The more issues you overcome, the lesser the hurdles you'll have to climb and ultimately if you are patient, if you communicate effectively and always stay focused on trashing out problems and not each other, being in the relationship will become smooth sailing.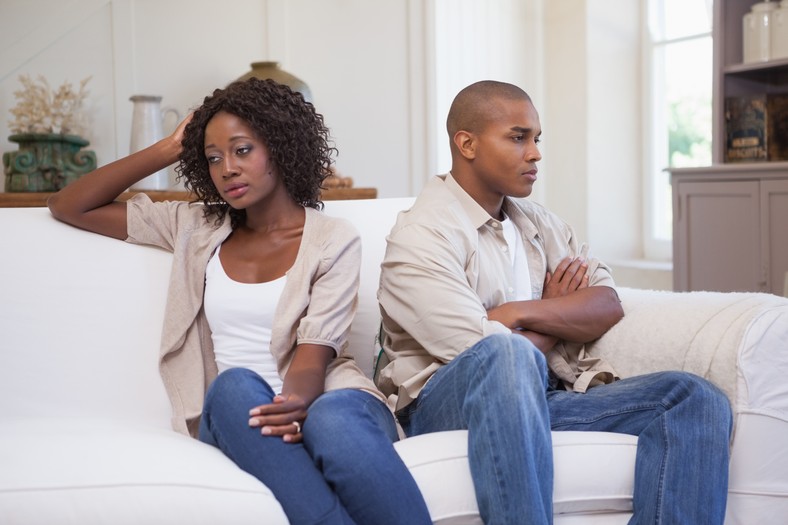 Below we list some relationship problems that do not have to break your relationship apart:
1. When to start referring to each other as 'we'
When your relationship gets to a stage where you and your partner refer to the future in terms of 'we' instead of 'I', it shows that you are both looking beyond the present, and have a unified mindset to be together for a long time.
But if your partner has yet not gotten to this place mentally, and you wish they were, it could make you feel scared and bothered and some type of way. But this is not enough reason to break up the relationship.
"When couples experience setbacks during that transition because they are trying to embrace an interdependent mindset, it is actually a sign of health," says Dr. Anthony Chambers, a clinical professor of psychology and director of the Center for Applied Psychological and Family Studies at Northwestern University told NBC News.
Just give it time, communicate and it'll likely happen sooner rather than later.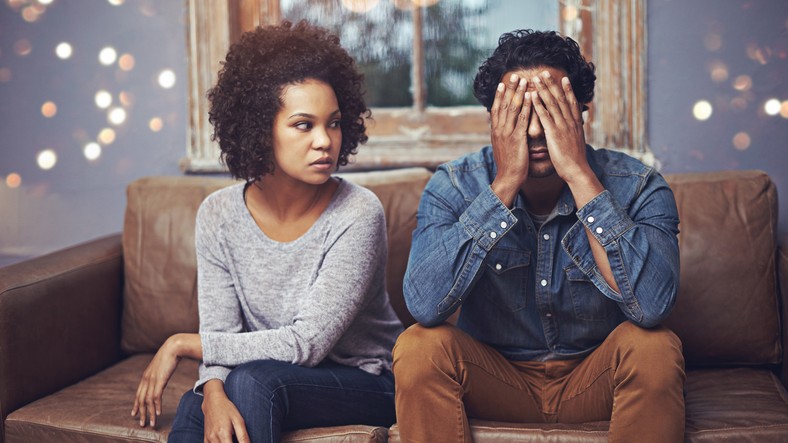 2. Getting used to parenthood
"Relationship satisfaction goes down for all couples during the transition to parenthood. Most divorces happen during [this time], so have realistic expectations and seek help to learn strategies to cope," Chambers explains.
"Like a bank account, you want to have enough relationship points in your account to handle the inevitable withdrawals." she adds.
3. Issues on social media use
Instead of rushing to take the highway out of the relationship, make sure you have a conversation about what your rules of engagement are on social media before either of you get offended.
"This couple's challenge is to use that setback as an indicator that they need to work together to create relationship boundaries that help them feel both safe and independent," says Dr. Alexandra Solomon, a licensed American clinical psychologist and
"Different couples have different boundaries around this stuff so the only way to figure it out is by working together."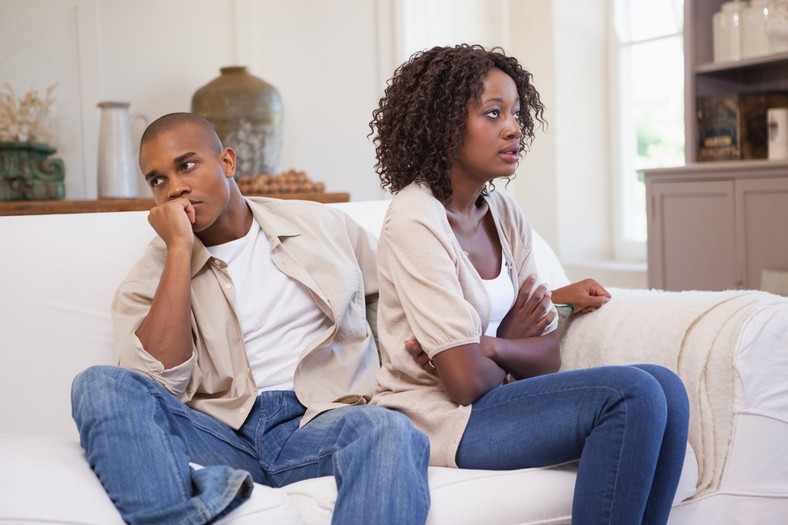 4. Dwindling sexual desire
Feeling hot for each other could simmer down to a candle flame over time in any long term commitment. But that doesn't mean your relationship is doomed. "Early months of a relationship are fueled by sexual desire that feels effortless and organic. One of the most destructive romantic myths in our culture is that if sexual chemistry changes for a couple, it means their relationship is bad, wrong or doomed," Solomon explains.
"It is normal and expected for sexual desire to slow and shift as a couple settles in to commitment and routine."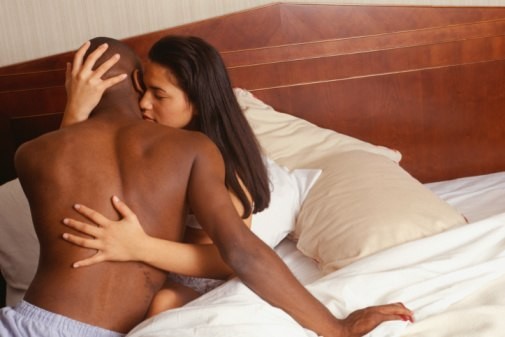 5. Really different personalities
Rather than being judgemental, be objective when your partner is not so like you in their approach to life and love. So far your values align, methods do not necessarily have to. That is why there are different love languages, indicating that people's preferences differ and it is OK for it to be like that.
"I like to have couples use the newspaper test, meaning if you put this argument on the front page of the [paper] you would find thousands of people who agree with partner A, thousands who agree with partner B, and thousands who disagree with both. Remembering that can help you approach your partner with more humility and avoid the 'right and wrong' argument." Dr. Chambers tells ABC.
"It is also important to be humble when discussing differences with your partner. You may prefer doing something a certain way but that is all it is — a preference," Dr. Chambers explains.
To Identify Girls You Should Never Get Married; If You See Numbers 1 And 3, Run!
Here Are Seven Ways To Identify Girls You Should Never Get Married; If You See Numbers 1 And 3, Run!
Marriage is not a friendship, there is a very big different between the two.Marriage is the coming together of a man and a woman to unit as one and form a home.It has to do with lifetime not friendship that you meet today as friend and break up tomorrow. Marriage as they said is a beautiful thing ;but how true is that statement if you're married to the wrong woman?.The truth is that most single ladies who are ready to get married are wolves and lionesses that no man should ever get married to.
Some ladies tends to hide some of their characters and pretend to be a good one,just for you to put a ring in their fingers before the lionesses in them will come up.I have seen what some men are passing through in their marriage due to lack of examination of the person he wants to marry,I decide to put down these signs below that if you found in the girl you are dating you will have it in mind that marrying her is not gonna work out.
No drop of domestic blood
You may want to ignore the fact that she can't cook ,but does it stop there? can she clean ? wash and arrange the house without complaining that you arena helping?.This is something to watch out for any lady you intend to settle with.She must be person that tends after her home like a precious vineyard;else if you make the mistake of marrying her you won't be able to stand her in a few years to come.
She's not Godly
May be you count yourself as one of those sinners in the town,but believe me your life will turn out even more miserable if you marry a lady who is not Godly.I wonder what your children will become in the society if you marry such a bad girl,no one is care to teach them something of the lord.So check her well,if she exhibits ungodly traits you should never even dream of taking her to the alter,a lady that smokes,drinks,lies, comes home late,curses,talks too much,nags,gossips,is lousy or has a raging temper is not godly ,you should never think of marrying such woman.
Materialistic and frivolous
So you really like her ,may be love her but she's just too materialistic and demanding,you are the one doing the paying,hmm!,did you think she's gonna stop it when she gets married to you,may be you are one of the big boys in the town and have a whole lot of money ,that doesn't mean you should marry a lady who's willing to help you spend half of it .Your wife should be a gatherer not a dispenser.
She doesn't do anything
Some guys will tell you that they can work for themselves and their wives,I don't advice you to marry a lady who depends on you for "air".If she can't do anything to earn a living ,has no skill,she is not educated as well ,has no plans of what she is doing ,then better not marry her else one you're going to see her as burden.
Don't really love her
Don't love a lady because your mum said that you should marry her,that she is good .Love is the most important thing in any relationship, don't marry to please your mum and displeases yourself because marriage is for a lifetime is not friendship,you should marry her for what you feel for and not because you want to please someone else,if you don't love her then please don't marry her.
She can't stand your family
Never marry a woman who cannot stand your family because a time will come when she won't be able to stand you too;who would you run to then? The same family you you abandoned for her! You shouldn't risk tearing your life to pieces like that.If your family says no to her then find out why,if she's the one that just doesn't like seeing your family members then the problem is even bigger.
She is too emotional
Stay away from ladies that are very emotional, nothing you say or do can make them happy when they are in their moods.This can get very difficult and annoying in the long run.
Five(5) Signs Your Husband Can't Live Without You
1. HE BELIEVES FAIRIES PICK UP HIS DIRTY SOCKS
Some men – not all of them – have no idea how the laundry gets done. They throw their dirty clothes in the hamper or on the floor and miraculously everything ends up clean and neatly folded and organized in their drawers and closet. Little does he know that you are the laundry fairy. Next time, ask him to fold the clothes, so he realizes that these things don't just happen.
2. HE CAN'T SLEEP UNLESS YOU COME TO BED
Sure, most men play the macho part in front of their friends. But many married men have lost the ability to sleep without having their spouse next to them. Your spouse might toss and turn while you're in the kitchen finishing up the dishes or at the computer catching up on work. He may even close his eyes and pretend to sleep. Still, he'll pull you close to him when you finally climb into bed and he won't start snoring until you are snugly in his arms or at least lying within reach.
3. HE SHOWERS YOU WITH HUGS AND KISSES
Everyone knows most men crave sex, and many believe they need it to survive. Few, however, admit to needing affection. If your man is constantly showering you with hugs and kisses, and he likes to hold hands and cuddle – when no one else is around, of course – then he probably can't stand the thought of being without you. These signs of affection are about comfort and love and not sex. That's pretty special.
4. HE DOESN'T KNOW WHERE ANYTHING IS IN THE HOUSE
You know the saying, "If his brain weren't attached to his head, he would not know where to find it." This is your husband. He has no idea where anything is, even if it's staring him in the face. Children tend to have this problem, too. But wives and mommies never do. They can tell you exactly where in the back of the closet you will find the feather duster that you haven't used in four years and five months. They will know it's been that long, too. Without you, hubby wouldn't be able to find his own feet, let alone the keys to the car or important documents and the like.
5. HE TELLS YOU
Men might not be able to function without a good woman by their side, but they are not dumb. They know a good thing when they have it. That's why your husband is constantly telling you that he loves you and that he would be lost without you. Although words alone are never enough, they are an important part of your relationship. We all need to be needed. In reality, your husband could fend for himself if he had to. But you sure make his life easier, and he knows it.