What exactly makes you awesome at what you do? What special skill do you have that can make you stand out of the job-seeking crowd? Have you even ever stopped to ask yourself and answer these questions adequately?
It is believed that majority of job hunters only care about the job they want, they don't often think through about the skills they are bringing to employers.
It is this lack of self-assessment that make a lot of job candidates to underestimate or overestimate their skillsets.
So, how exactly can you gauge yourself skill-wise? Take these steps to make an accurate assessment of your career skills.
1.   Think about your job description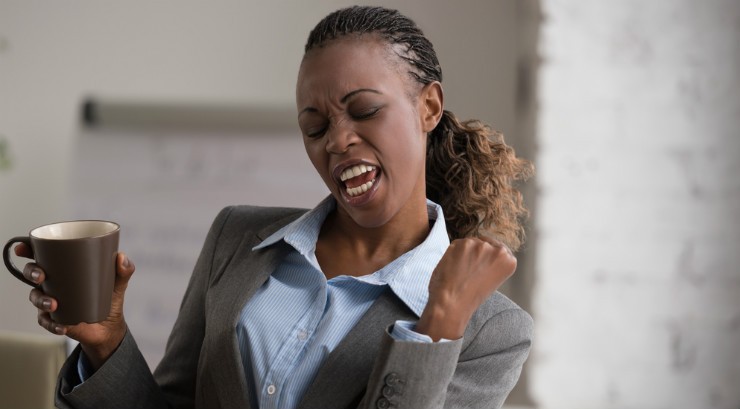 The easiest way to assess your career skills is to look through your job descriptions. These are things you do almost every day and because your job role is toed to them, you should be able to identify the career skills you've acquired on the job either through training or experience.
2.   Check your soft-skills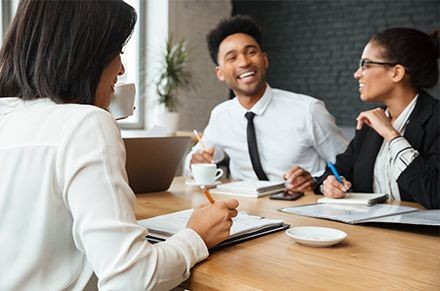 Employers do not only care about your hard or technical skills. A research conducted by the Society for Human Resource Management found that employers actually care more about soft skills  than they do technical abilities. And if that's the case, you also need to assess your soft skills.
Your soft skills include your leadership, analytical thinking and communication abilities. They are skills you were not taught at school. Think about these skills and how you apply them to your job.
3.   Ask for feedback from other people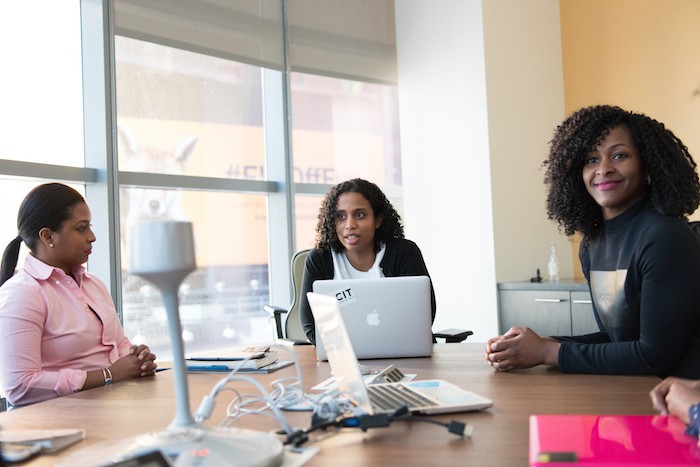 Speak to your colleagues and your superiors, ask them what skills they think make you a top performer. Based on their observations, they'll definitely have something to tell you. However, when seeking feedback about your skills, don't ask friends or your office bestie to assess you, you may not get the best feedback you deserve.
4.   Take an online behavior test
Online behavior tests will help you understand your interests, emotional intelligence, values, personality traits, and motivations and taking it is very important to understanding your career skills.
5.   Check your past performance reviews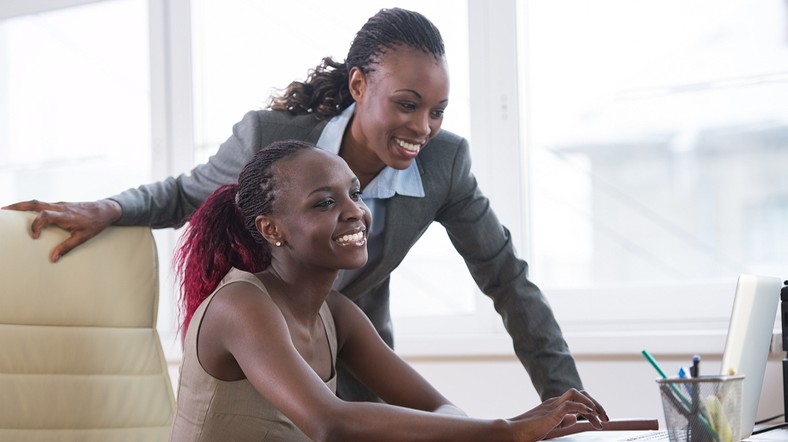 Your past performance review will remind you of your boss's appraisal of you in the past and you can build on that. The performance review will actually capture the areas your boss wanted you to grow and the areas he/she believes you're doing well. Once you know this, you can then take some steps to improve yourself.
Say Yes to Happiness and No to Depression
Sadness is a normal emotion, and we all feel it at certain times of life. While there are many factors that lead sadness to depression, one of the most sinister is "reward erosion." If you've been depressed, you almost certainly experienced the shoreline of your life shrinking, plunging your life into pits of depression like a house falling into the sea.
Reward Erosion, What's That???
What are Rewards, Basically? We are hard-wired to seek rewards. Some folks are more motivated to avoid painful things, so the reward can come from reducing painful feelings. Other folks are more motivated to find joy or pleasure in life, so the rewards for them come from moving toward positive feelings.
Sadness Creeps In. When we become depressed, sadness begins to take control of how we think about finding joy or pleasure, and moves us to avoid emotional pain. Our thoughts become less based on reality, and more based on the inside world of our depression. Cognitive-BehavioralPsychologists call these thoughts "cognitive distortions." The depression whispers to us "That won't be fun. You're depressed, and things aren't fun anymore, and neither are you. People are better off if you just stay home and don't bring them down."
Depressive Thoughts Take Control. These ideas become very believable, and as the depression furthers control over us, we stop seeking out others, and limit (or end) activities that used to be fun. The cognitive distortions take control of what we do, and slowly over time, our rewards in life erode—we become controlled by avoiding our predicted disappointment or rejection. Reward erosion takes control, and as it does, life REALLY becomes depression. We experience life as empty and lacking in joy, because now life SEEMS empty and lacks any fun. Life becomes depressing in realty. Even if we have a moment of fun or fulfillment, we don't pay attention to it—we focus on the pain and depressing ideas.
How to Rebuild a Rewarding Life
Step 1: Find Your Values. We learn from our earliest age to enjoy some things, and not others. These experiences create our historical learning, the stuff in our brain that makes us more likely to eat chocolate ice cream vs. vanilla.  Once we are moving into our pre-teen years, our values form in their basic form—we begin to live life to be happy with ourselves and experience joy. If you're depressed, the first step usually consists of finding those values again.  Ask yourself "If I could write my obituary, the day before I die, and I wanted to say my life's goals were fulfilled, what would I say I did in my life?" Your values will show up as you find out what you want others to read about your life.
Step 2: Defining Joy.  Now that you better understand your values, review how you found joy and value in life. What did you do in your life before the depression took hold that made you happy and fulfilled? Make a list of your rewards and a brief plan to do a few. Get ready to rebuild the shoreline of your life.
Step 3: Become a Pleasure Scientist.  This step is more like a country-two-step. First, make a commitment to see how it feels to do some of the things on your list. This commitment will test your resolve, but most folks are able to do a few, or just one, at first. Commit to the experiment. Second, conduct the experiment. You'll be an experimenter, so don't try to convince yourself of what the outcome will be of your efforts. Instead, commit to finding out. Keep a log and track what you did, and how much joy it brought.  You have to step out of your mind and begin discovering joy and meaning again.
Step 4: Accept ALL Your Feelings (Even the Bad Ones). You probably feel depressed, and then you suffer from feeling depressed. The key to keeping your life back on track includes changing your lifestyle of avoidance—you want life to be filled with moving toward meaningful pleasure, not moving away from life's unpleasantries. So this step is learning to sit with your unhappiness when it occurs AND seeing it for what it is: a momentary feeling (not an unending fog). There are a couple of strategies that can help accept your feelings. One, you can think of feelings (all of them) as a river—and you don't want to be in the water drowning from suffering—you do want to describe unhappiness by sitting on the bank as an observer. Learn to observe your sadness and describe it.  Two, bring your unhappiness along with you when you act on your values—let joy and fulfillment replace unhappiness. Most of the time, unhappiness can't easily co-exist with happiness. But, even if both feelings are present when you act on your values, the unhappiness will most likely slip away from your attention. You'll be busy flexibly shifting your focus to joy and fulfillment.
Step 5: Keep Working on the Shoreline. Life really is like a shoreline, with the water (experiences) providing both joy and sadness.  A wise person once said that pleasure can't be appreciated without times of pain as well. You'll need to practice and work the steps all the time, the same way you keep a shoreline rebuilt as the waves threaten to erode your foundation. Depression and reward erosion are quiet and a covert threat, so keeping them in check requires a life-long commitment to a life worth living.
Why you must marry before 30
Why you must marry before 30
Prof Greg Ibe, the Chancellor of Gregory University Uturu, gave me a topic to write, on Friday evening of 12 July 2019.
The PRO of Gregory University Elder Ogbonnaya Ogwo and I were in his sitting room at Uturu, when an ebullient young man(name withheld) barged in. The Chancellor said jokingly to the young man "please go and marry". We all laughed humorously. Then he turned to me and said "Doc, why not write on the advisability of young people marrying early".
Yes, we all concurred, young people if expedient should marry early. He married early. The Prof's thoughts were genuinely that of fatherly concern. He reasoned that if we delay our marriages, especially the female folks, biological clock may be ticking forwards reproductive limitation.
For everybody male and female, at 40, a lot of social, biological, medical and psychological encumbrance set in. We now started throwing banters, " a fool at 40 is a fool forever ". Then we became reflective.
Okay, let us do a little calculation on, why you must marry before 30 if expedient :
• Usually people retire officially (Civil Service and Public Service) at the age of 60.
• We know that some Judges, Justices and University Professors retire at 70.
• At retirement, read 60, people want to be free from all financial burdens.
• So people, want their children to complete their education, up to University level and get married before they retire.
• If that is the case, it is important to marry, before 30, and become parent by 32 – 33, so till the time you are still earning, your children would have completed their education, and found a nice life partner for themselves, and you are free from most of the responsibilities, before you retire.
• The same argument applies even for those in business. It is an anomaly for a 70 year old person to be doing a kindergarten school run for his direct children instead of grandchildren. Quite awkward.
What of the medical aspect?
• An adage says that "life begins at 40", another one as if to counter that says, as I mentioned earlier " a fool at 40 is a fool forever ".
• At 40, this is also often the time that the body starts to wear out, signalling the onset of lifetime diseases. So for those who married before 30, they would have finished their reproductive cycle before the onset of debilitation at 40.
• With hectic schedule, inconsistent health care patterns, and unhealthy habits, most people suffer from life threatening conditions, such as 1. Hypertension 2. Diabetes 3. Heart diseases 4. Hormone production 5. Aches & Pains. 6. Stress. 7. Osteoporosis 8. Metabolism.
• A man is lucky at 40, to be able to do certain things. A woman is lucky at 30 to be able to still do certain things.
• Some factors play a part in aging – as numerated above, let me just discuss 3 briefly viz Stress, Metabolism and Hormone production.
1) Stress
Psychological stress often has physical manifestation, and it has been noticed that stress of all sorts which produce – physical danger, pain, mental strain etc, can cause premature aging.
However, the biological process, whereby this happens is not known. Manifestation in women of psychological stress begins at 30, while that of men begins at 40. Hence we are encouraged to marry before 30.
Metabolism
As a person grows older, there is a drop in his Basal Metabolic Rate (BMR), that is, the energy production of his body at its lowest waking level. For example the body temperature of an old person is, on average one degree less than that of a 25 year old.
Metabolic decline is a sign of the aging process, rather than a cause, but it has wide impact on the body's functions and abilities.
Hormone production.
During a female menopause, which starts at 35 to 45, the ovaries stop producing oestrogen, and male production of testosterone also declines after the middle years – though it never reaches zero level.
That is why a 90 year old could still father a child if he manages to get it up. Remember, in the Bible, Abraham was 100 years old, when he fathered Isaac.
It was therefore natural for Gerontologists to consider using injections of the appropriate hormones to make up the body's failing supply.
To marry or not to marry before 30 if expedient is a sini qua non for obviating any biological catharsis. Always be medically guided.