If you are in a relationship and you have friends, ideally, it would gladden your heart if your friends and your partner get along well. Civil and courteous to each other, at least.
But then what happens when you would love for them to be cool with each other but it's just not happening? What do you do when your partner and your friends can't see eyeball to eyeball on anything?
When your partner who does not like your friends
You have to ask yourself why could this my partner be really against these friends of mine? Also ask him or her to give you reasons why they do not like your friends.
If he or she gives reasons that are logical and reasonable, you may see reason why it's better to not force the friendship. The very least you can ask for is that your partner stays civil to them whenever the need arises because your friends and members of your innermost circle will likely be in your life and will share moments with you that your partner can't possibly deny them access to. An example is when you gain a promotion at work and you throw a party, or maybe a launch of your brand, etc.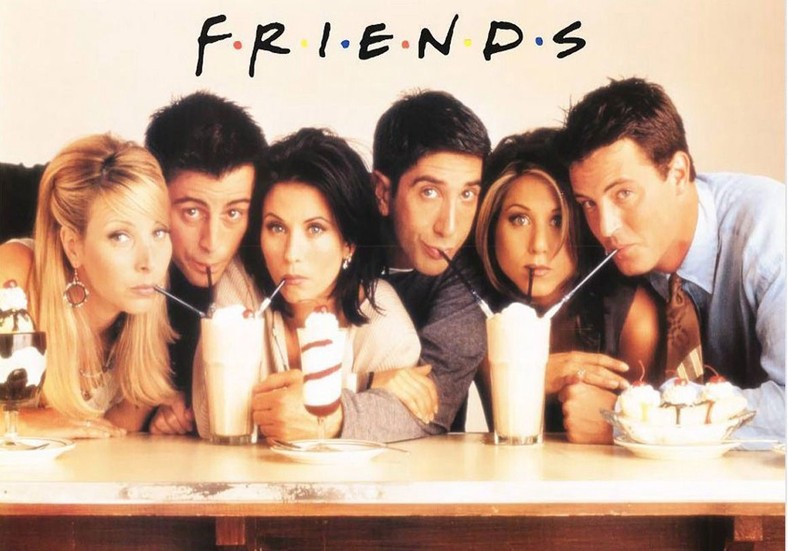 If your partner asks you to leave your friends
In the case, you should really think long and hard before making a decision. What could possibly be the reason why this man or woman would want you to leave all the people you've been friends with even before they came into the picture.
Particularly when your friendships are healthy and very productive and your partner just seeks to cut it all of… you should question that partner's self-esteem and of course their intentions.
Isolation is also a tactic used by abusers. You may be better served leaving that partner altogether especially if you observe a pattern that tries to take people out of your life for no justifiable reason.
When it is your friends that do not like your partner
Your friends are important to you because whether you are in a relationship or not, they are there for you. They provide a support system, a backbone, your inner circle with whom you share many important moments and several memories, too. Your friends mean so much to you.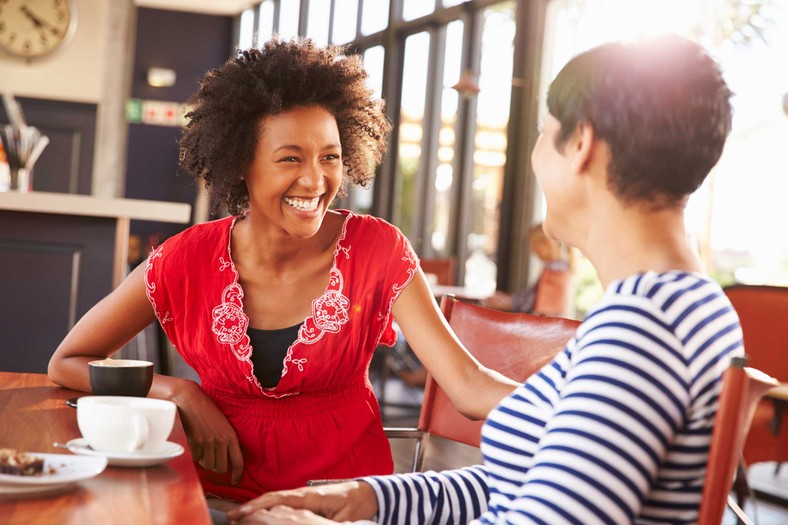 Obviously your partner is also ideally very important to you. People hold their partners dearer even if they have not known them for as long as they , and rightly so.
But then if your closest friend or friends do not like your partner and have refused to be friends with him or her despite all your attempts, again you would have to ask and ponder on reasons why this is possible.
Do they exhibit genuine traits that make them unlikable? Or your friends are just being unfriendly for silly reasons?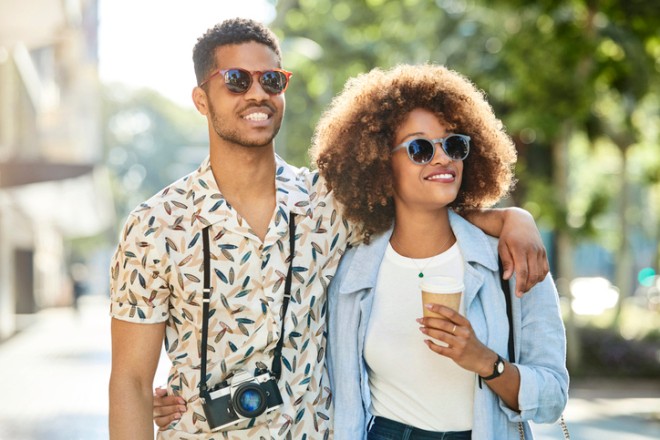 Is there really need for your friend[s] and partner to be friends?
Because you care about both of them and your life will always have their presence, it is only normal that you would hope for them to be friends and that they will spare for each other the kind of affection you have for each of them.
However, they really do not have to be friends. You don't have to blend everyone into one huge group of friends if for some reason they just can't get along or simply refuse to do so. You should never feel under any undue obligation to force a friendship between them.
So far they can work a mutual respect for each other at all times when social situations warrant it, then it should be all good.
To Identify Girls You Should Never Get Married; If You See Numbers 1 And 3, Run!
Here Are Seven Ways To Identify Girls You Should Never Get Married; If You See Numbers 1 And 3, Run!
Marriage is not a friendship, there is a very big different between the two.Marriage is the coming together of a man and a woman to unit as one and form a home.It has to do with lifetime not friendship that you meet today as friend and break up tomorrow. Marriage as they said is a beautiful thing ;but how true is that statement if you're married to the wrong woman?.The truth is that most single ladies who are ready to get married are wolves and lionesses that no man should ever get married to.
Some ladies tends to hide some of their characters and pretend to be a good one,just for you to put a ring in their fingers before the lionesses in them will come up.I have seen what some men are passing through in their marriage due to lack of examination of the person he wants to marry,I decide to put down these signs below that if you found in the girl you are dating you will have it in mind that marrying her is not gonna work out.
No drop of domestic blood
You may want to ignore the fact that she can't cook ,but does it stop there? can she clean ? wash and arrange the house without complaining that you arena helping?.This is something to watch out for any lady you intend to settle with.She must be person that tends after her home like a precious vineyard;else if you make the mistake of marrying her you won't be able to stand her in a few years to come.
She's not Godly
May be you count yourself as one of those sinners in the town,but believe me your life will turn out even more miserable if you marry a lady who is not Godly.I wonder what your children will become in the society if you marry such a bad girl,no one is care to teach them something of the lord.So check her well,if she exhibits ungodly traits you should never even dream of taking her to the alter,a lady that smokes,drinks,lies, comes home late,curses,talks too much,nags,gossips,is lousy or has a raging temper is not godly ,you should never think of marrying such woman.
Materialistic and frivolous
So you really like her ,may be love her but she's just too materialistic and demanding,you are the one doing the paying,hmm!,did you think she's gonna stop it when she gets married to you,may be you are one of the big boys in the town and have a whole lot of money ,that doesn't mean you should marry a lady who's willing to help you spend half of it .Your wife should be a gatherer not a dispenser.
She doesn't do anything
Some guys will tell you that they can work for themselves and their wives,I don't advice you to marry a lady who depends on you for "air".If she can't do anything to earn a living ,has no skill,she is not educated as well ,has no plans of what she is doing ,then better not marry her else one you're going to see her as burden.
Don't really love her
Don't love a lady because your mum said that you should marry her,that she is good .Love is the most important thing in any relationship, don't marry to please your mum and displeases yourself because marriage is for a lifetime is not friendship,you should marry her for what you feel for and not because you want to please someone else,if you don't love her then please don't marry her.
She can't stand your family
Never marry a woman who cannot stand your family because a time will come when she won't be able to stand you too;who would you run to then? The same family you you abandoned for her! You shouldn't risk tearing your life to pieces like that.If your family says no to her then find out why,if she's the one that just doesn't like seeing your family members then the problem is even bigger.
She is too emotional
Stay away from ladies that are very emotional, nothing you say or do can make them happy when they are in their moods.This can get very difficult and annoying in the long run.
Five(5) Signs Your Husband Can't Live Without You
1. HE BELIEVES FAIRIES PICK UP HIS DIRTY SOCKS
Some men – not all of them – have no idea how the laundry gets done. They throw their dirty clothes in the hamper or on the floor and miraculously everything ends up clean and neatly folded and organized in their drawers and closet. Little does he know that you are the laundry fairy. Next time, ask him to fold the clothes, so he realizes that these things don't just happen.
2. HE CAN'T SLEEP UNLESS YOU COME TO BED
Sure, most men play the macho part in front of their friends. But many married men have lost the ability to sleep without having their spouse next to them. Your spouse might toss and turn while you're in the kitchen finishing up the dishes or at the computer catching up on work. He may even close his eyes and pretend to sleep. Still, he'll pull you close to him when you finally climb into bed and he won't start snoring until you are snugly in his arms or at least lying within reach.
3. HE SHOWERS YOU WITH HUGS AND KISSES
Everyone knows most men crave sex, and many believe they need it to survive. Few, however, admit to needing affection. If your man is constantly showering you with hugs and kisses, and he likes to hold hands and cuddle – when no one else is around, of course – then he probably can't stand the thought of being without you. These signs of affection are about comfort and love and not sex. That's pretty special.
4. HE DOESN'T KNOW WHERE ANYTHING IS IN THE HOUSE
You know the saying, "If his brain weren't attached to his head, he would not know where to find it." This is your husband. He has no idea where anything is, even if it's staring him in the face. Children tend to have this problem, too. But wives and mommies never do. They can tell you exactly where in the back of the closet you will find the feather duster that you haven't used in four years and five months. They will know it's been that long, too. Without you, hubby wouldn't be able to find his own feet, let alone the keys to the car or important documents and the like.
5. HE TELLS YOU
Men might not be able to function without a good woman by their side, but they are not dumb. They know a good thing when they have it. That's why your husband is constantly telling you that he loves you and that he would be lost without you. Although words alone are never enough, they are an important part of your relationship. We all need to be needed. In reality, your husband could fend for himself if he had to. But you sure make his life easier, and he knows it.