The presidential candidate of the Peoples Democratic Party (PDP), Atiku Abubakar has declared that Davido is the reigning king of music in Nigeria.
In the video obtained from Davido's Twitter timeline, Atiku said "At my youth, Fela was the king of music, and believe me, he was my favorite musician. And I made sure I attended all Shrine musical events throughout the night and till morning.
"But of course, currently, the reigning king is Davido."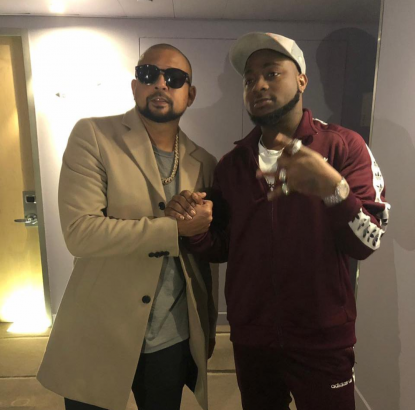 Davido reacts
In his reaction, Davido posted on Twitter saying: "Our incoming President knows wassup!!!! @atiku God Bless you sir !!"
Our incoming President knows wassup!!!! @atiku God Bless you sir !! pic.twitter.com/cNzYq9Zngl

— Davido (@iam_Davido) February 5, 2019
Don Jazzy speaks on being richer than Davido
Nigerian music producer, Michael Collins popularly known as Don Jazzy has admitted that DMW boss, David Adeleke also known Davido or OBO, is richer than him (Don Jazzy).
Don Jazzy, who's viewed as one of richest musicians/producers in the Nigerian entertainment industry, made this known during a Question and Answer (Q&A) session with his fans via his official page on Instagram.
He also revealed how he found his newly-signed artiste, Rema, what attracts him to ladies and many more.
He also revealed how he was able to sustain Mavin Record with having issues with big artistes like D'bang, Dr Sid, Ikechukwu, D Prince and the rest.
When asked by one of his fans if he was richer than Davido, Don Jazzy pointedly said, "nope."
See attachment for more:
EFCC BOSS, MAGU REACTS TO NAIRA MARLEY'S ARREST WITH A POWERFUL MESSAGE THAT MAKES NIGERIAN ARTISTES BREATHE SIGH OF RELIEF.
The publicity generated by the arrested of Nigerian musician Afeez Fashola, a.k.a Naira Marley by  operatives of the Economic and Financial Crimes Commission, EFCC has not only sparked an unending debate in the public dormain, it has also attracted a sepcial address by the boss of the anti graft agency,   Mr. Ibrahim Magu.
WATCH: NAIRA MARLEY UNDER TIGHT SECURITY IN COURT WITH EFCC
Video Credit: GoldMyneTV
The EFCC acting Chairman, finally gave in to intense pressure by delivering an address on Wednesday, in an interactieve session with artistes, comedians and On-Air-Personalities in Abuja, regarding the arrest of Naira Marley.
According Magu, who once again reiterated that Naira Marley was in their custody for charges bordering on internet fraud, emphasized that the commission had no issue with any member of the entertainment sector of the country.
"I have said it in the past and I will also like to restate, that the EFCC does not go after an innocent person.
"Our mandate is to rid Nigeria of any form of economic and financial crimes, and internet fraud is not excluded,"
Magu also sought to partner with Nigerian artistes and comedians in the fight against corruption particularly internet fraud.
EFCC acting spokesman, Mr Tony Orilade quoted the chairman to have told the stakeholders in the entertainment industry that they had a part to play in discouraging criminality in the society.
He said, "You have a very wide reach, so lend us your voices. Please let your works propagate and promote integrity and the right values.
"I urge you to raise a collective slogan against all forms of criminality among our youths, condemn in strong terms, ostentatious living without credible sources of income, particularly the get-rich-at-all-cost syndrome among the youths.
"We need you to join hands with the EFCC in this fight against corruption because we need you more than ever before to change the negative narratives about our country being havens of internet fraudsters.
"I have always stressed that we cannot claim to have the monopoly of knowledge of how to fight corruption at the EFCC.
"We are, however, driven by the passion to explore all frontiers that will enable us to achieve a better society for our children yet unborn – an egalitarian society and one which we all can be proud of."
He noted that the engagement with the members of the creative and entertainment industry was out of great concern due to the increasing cases of "yahoo-yahoo" among Nigerian youths.
Source: DAILY ADVENT