A statement by the commissions acting spokesman, Mr Tony Orilade in Abuja on Saturday dismissed the allegation as a false alarm is to incite public opinion against the EFCC.
The attention of the EFCC has been drawn to a report in Thisday newspaper of Saturday, February 9 with the headline: EFCC Has Poisoned Tunde Ayeni in Custody, Allege Opposition Parties.
The report according to the author, followed a press release issued on Friday, February 8, in Abuja by the spokesman of the Coalition of United Political Parties (CUPP) CUPP, Mr Ikenga Ugochinyere.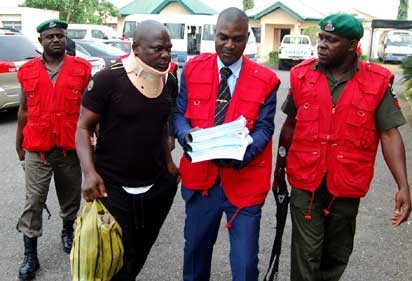 Ugochinyere claimed that a credible source revealed to him that Ayeni was currently undergoing treatment in an undisclosed medical facility after he was poisoned in the detention cell of the EFCC.
We found it compelling to state in no unclear terms that Ayeni upon arrest and conveyance to the commission was neither offered food nor drink by our operatives.
There was also nothing consumable: food, drink or water that was brought to him within the brief period he was with his interrogators.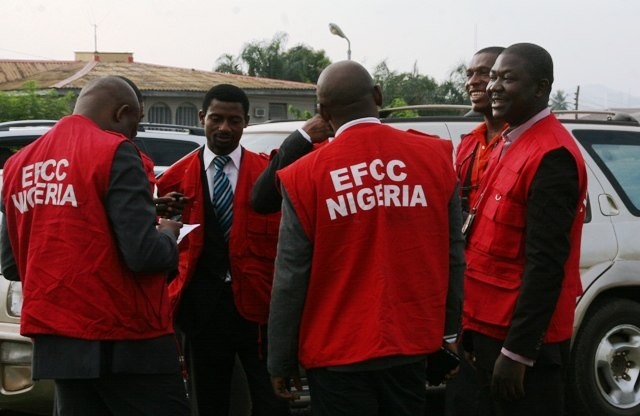 We also wish to state that so far, there has not been any report of any dire health condition on Ayeni and its likely there would not be.
The public may wish to know that the commission in the course of its duties has become conversant with all manners of theatrics from some suspects who would elect not to cooperate.
It is also our desire to inform CUPP that as a commission, we follow due process, and that we are a law-abiding entity and as such, will not keep Ayeni longer than required by law.
We also give our word that he will have his day in court as and when due.
We therefore wish to clarify that Ayeni has allegations of corruption to thrash out with us. It was strictly for this purpose that he became our guest.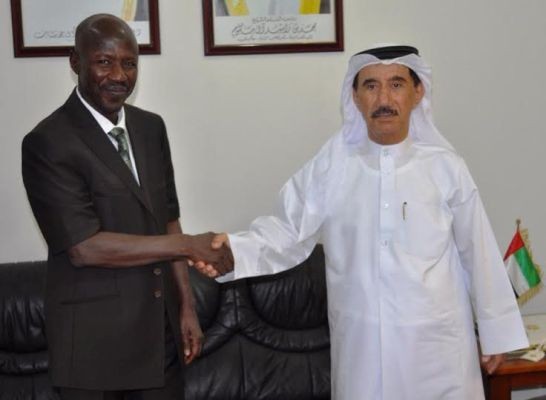 It is important at this point that we restate that the commission under the leadership of its Acting Chairman, Ibrahim Magu is well insulated from going-ons in the political space and that our mandate is well cut out for us by constitution.
blob:https://onet.tv/4b136594-0543-4140-960b-ca43d21eeb0a
Source: Pulse.ng
End SARS: Looters of NYSC camp will be apprehended, prosecuted – IGP, Adamu
The Inspector-General of Police, Mohammed Adamu has said that hoodlums who made away with items meant for corps members would be arrested and made to face the law.
Adamu said this on Friday after inspecting the National Youth Service Corps (NYSC) camp in Kubwa, Abuja, NAN reports.
"It is very unfortunate that the camp was looted as we went round to see the destruction made by the hoodlums.
"The camp meant for the training of youths to enable them contribute to the development of the country has turned out to be the focus of looters.
"However, it is a good thing that corps members were not in camp during the unfortunate incident because it would have been a disaster," he said.
He also revealed that some of the items have been recovered, while some of the hoodlums have been arrested.
"A total number of 53 suspects have been arrested so far and would be charged to court.
"I urge Nigerians to report anyone suspected to be in possession of the looted items to the nearest law enforcement agency.
"For those hoodlums who broke into this facility and stole, we will ensure that we track them and prosecute them," Adamu added.
Osun Govt Begins Payment Of New Minimum Wage From November 1, Lifts Embargo On Promotions, Conversion
The Osun State government on Friday announced that with effect from November 1, it will begin the payment of new minimum wage to its civil servants throughout the state.
The government also announced the lifting of the ban on annual salary increment and also embargo on promotions and conversions with immediate effect in order to encourage workers in the state.
The state government said these decisions followed the perusal of the recommendations of the government/labour committee that was set up to work out the modalities for resolving all workers' welfare-related issues.
The state governor, Mr Gboyega Oyetola, who announced the state government's decision in his Twitter handle, further said he hoped the decision will make the workers to continue to put in their best in the state,
According to his tweet: "I'm delighted to announce that the implementation of the new minimum wage for Osun State workers will commence on November 1, 2020.
"This follows the perusal of the recommendations of Government/Labour Committee that we set up to work out the modalities for resolving all workers' welfare-related issues.
"Additionally, we've lifted the ban on annual salary increment which was done in 2012. Embargo on promotions and conversions is also lifted with immediate effect. This is in fulfilment our administration's pledge to give the welfare of our workers the deserved attention.
"I appreciate Labour Leaders and the entire workforce in Osun, who are our allies in the race to deliver stellar services to our people, for their selflessness, understanding, perseverance and love for our state.
"You're the reasons why, in spite of the economic storms, Osun still remains strong and outstanding in the comity of states."