Financial stability before marriage actually cuts down on the chances of a failed marriage.
To consider yourself ready to tie knot, you would need to have a satisfactory grasp of emotional intelligence – and you actually must be used to its operation in interpersonal relationships.
You would also need to be mentally prepared for such serious level of commitment. In the end, however, many people usually consider themselves unprepared for marriage not because they lack any of these important features, but because they are not financially prepared to take this huge step.
Especially for men, a lack of financial stability is often held up as a major reason why they're taking time before asking a woman to walk down the aisle with them. And it is totally understandable for people to feel this way. The importance of a solid financial base before heading into a marriage should never be downplayed. Here are reasons why:
1.  Ability to fund the big day
Regardless of the assistance that parents always offer in times like this, some men want to be able to finance the wedding themselves. In the end, they may not have to spend their own money on the wedding but the knowledge that they can do so is very important to many of them.
2.  A smashing honeymoon
And the honeymoon needs to be incredible, by the way. He wants to spoil his bride. Again, it doesn't matter that your parents said they'd pay for it—it's a pride thing for men.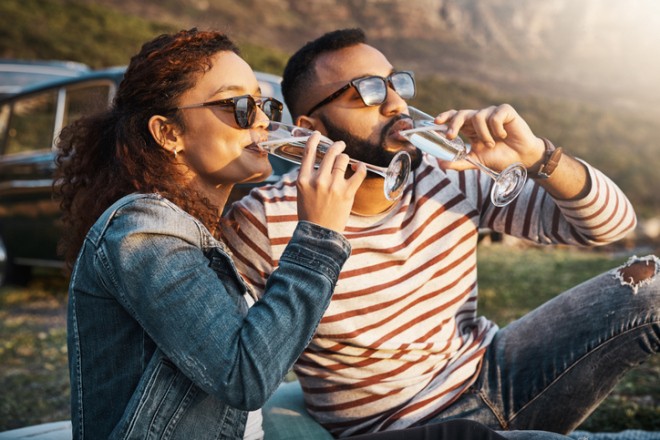 3.   Can you bear the financial responsibility of a marriage?
For many men, it is the knowledge that they can take care of their woman that counts most. The knowledge that they can does wonders for their confidence and until they reach that phase, they consider themselves unprepared.
This is actually a cool mindset to have. There will be emergencies, bills, responsibilities and bills to pay in the daily affairs of the marriage.
No one should take on a task that they cannot see through and counting the cost of a marriage [not just the wedding] before stepping into it is very important so as to avoid all the money-related squabbles and dissatisfaction that many marriages come with.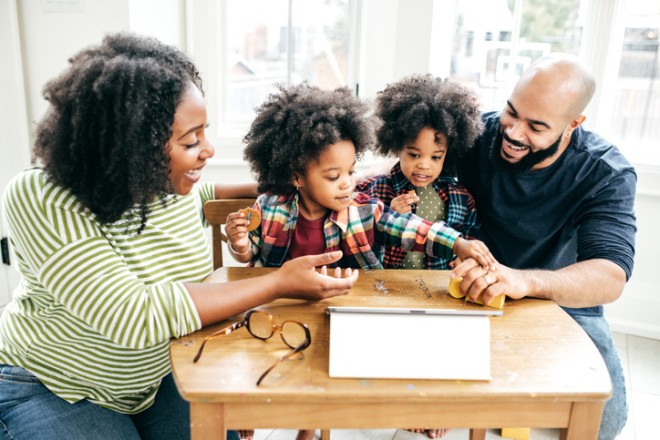 4.  You want to be able to spoil your family
Whether it's your wife or your kids, you want to be able to live a life of comfort that allows you spoil them when you choose to. Those holidays, special nights out, baecations, etc.
Being able to do it does not mean that you'll do it. Just knowing that you can afford it brings you great peace of mind. And really, not much in life beats this, right?
5.  For support
Being able to support your partner's dreams and ambitions is pretty cool. It is one more reason why having your finances in order before marrying is a brilliant idea.
LADY NARRATES WHY BROKE GUYS ARE BETTER IN BED THAN RICH GUYS
Love making cannot be separated from romantic relationship.
While some lovers in the tangle of romance radiate and show love to each other in the ecstasy of love making, others restrict themselves till marriage, has they uphold the believe that love making is made for those tied in the union of marriage.
Many specification has been used as indices to judge the performance of partners in bed, why some believe that you can know your partners love making capacity by talking with them about it, others have a different opinion about it.
Holding the thought that doing the act is the only way that can help one identify the bed performance capacity of one's partner.
Why it is a popularly held notion that lanky guys have good dicks which can help them perform better on bed, it may or may not be true, but whether it is, some people think some kind of guy, have the better potency of great bed performance.
It is a known truth that good bed performance could save and also crash a romantic relationship, and many has testify that they can't live with a man that cannot perform optimally on bed.
Relationship thrive and fails on bed performance.
A relationship expert, Joro has come to make a shocking revelation of a lady who thinks the size of the man does not matter, that his financial status defines his bed performance.
Joro on his page posted;
"Joro, Broke guys are better at sex than rich guys. Let your ancestors argue it. Don't have time.
Broke Guys: will use all their might to fuck and satisfy you because they don't have money to give you. They want to prove a point.
Rich Guys: will fuck like they're doing you a favour, he will do and rest.
New money rich guys will fuck angry sha. He will want to fuck his money worth we'll.
Old money rich doesn't care that much.
Old moey rich doesn't care that much.
Don't overlook a broke guy. He can give you best love making. He will be grateful you even gave him pussy to fuck.
JoroMy humble view sha. I want love more. But I want sex for my soul. "
Could this be true? would it be fare to say that the lady is right or wrong, that broke guys have great bed making performance?
If you believe that the lady is right?
Leave your comments below…
(Daily Advent)
6 WAYS PARENT UNKNOWINGLY INTRODUCE THEIR CHILDREN TO CHILD ABUSE
Parenting can be a very tasking job, considering the demands of new born babies, raising them, attending to their needs and other things can make parents wants to break.
More tasking is when the child begins to grow, the elementary stage of the child which informs the beginning stages of the child. The child formative years is the most imperative years of his life, which most them suffers major abuses because of something the parent did or did not do.
As a parent, it is assumed that you try the best you can to protect your children from all forms of abuse.
But even after that, it seems your best wasn't good enough so they still fall victim to the very abuse you were protecting them from.
Here is a shocking fact: half of the times your kids were abused, you were the one who exposed them to it.
How?
1. Allowing Them To Sit On An Adult's Laps
Be watchful of some older relatives and outsiders who carry your children on their laps. Especially the ones who always insist that your child sits in that position.
Your girl child could be fondled or molested by them, unknown to you. Protect your children, make sure that they don't carry your child like that.
2. Being Accepting Of Over-Involved Outsiders
Those aunties and uncles that are always showing care to your child. Buying them toys, helping out with their school fees and even asking you if they can take them to their house for holidays. Be careful of them.
Some of them could be grooming your children for sex or expose them to other vices.
3. Unsupervised Plays
Adults aren't the only ones who abuse your children. Even older children can molest their younger siblings.
Also, from age 6, children become curious about their genitals and want to explore. So a harmless play could lead to something else.
Be wary of older children in your compound who befriend your kids.
4. Relatives
Yes, it is true that relatives also submit your children to various types of abuse, sad and hurtful as it sounds.
Not every family member you allow to care for your children has their best interest at heart.
5. Insults And Name Calling
As a parent, you often make the mistake of raining all forms of insult on your children. You call them idiot, useless and other vile names.
Know today, that insulting your child hurts their self-esteem and breaks their spirit.
Even if they don't cry when you do so, they get hurt.
6. Negligence
Refusing to provide your child with basic needs is also a form of abuse. Or refusing to be involved in their lives.
How else do parents expose their children to abuse? Let's talk about it in the comment section.
(Daily Advent)
Leave your comments below…