WOW! Davido Finally Unknowingly Reveals A Huge Secret He Has Been Keeping From Nigerians For So Long
Someday in the future, maybe it is going to be sooner than expected, Davido might be the first offspring of the Adeleke family in contemporary times, to become a state governor after a failed bid by his uncle Senator Ademola Adeleke. While engaging with Twitter followers in a chat to sensitize them about the imminent General Elections in Nigeria, Davido advised youths particularly to be careful not to be arrested but he could not provide proof concerning why they should be concerned about their safety.  The uncle is of the People's Democratic Party (PDP). He was one of the candidates who vied for a governorship role in Osun State, at a poll conducted in September 2018.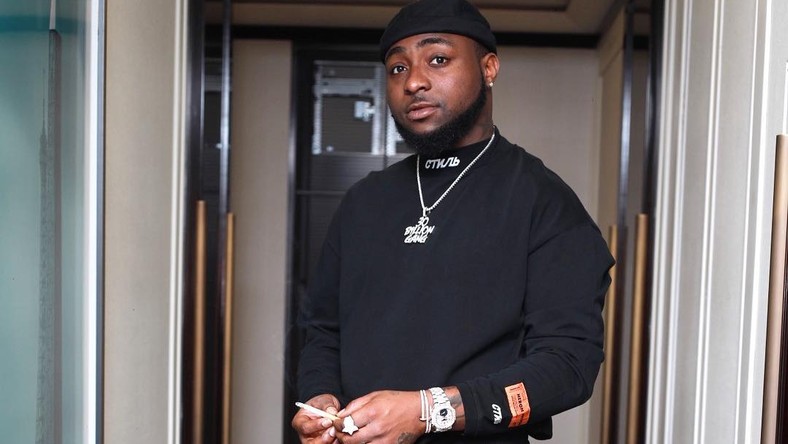 Unfortunately, he lost the contest to Alhaji Gboyega Oyetola of the All Progressives
Congress
 (APC). Davido has made himself relevant to all circles, including political figures. In the past months, a consciousness about national leadership has been obvious in the pop star who has introduced an initiative #DefendYourVote, to educate potential balloters on how to get the best out of their votes. The interest encouraged a witty response to a Twitter profile who questioned heavy involvement in
politics
by his family members.
Several fans of the 26-year-old singer reacted in several ways to his strong protest for votes to be rightly defended. Many of them attempted to shut him down while others posed challenging questions to him. In the midst of this, Davido let slip that he intended to be a governor at a point in his life. Prior to the conversation, Davido shared in an interview with UK's Channel 4 News his willingness to participate in making good decisions in government. He might not be entirely committed but "I will probably be around it," he says while chatting with an interviewer. "And why your first uncle(of blessed memories)is a senator, and your second uncle is a senator too and still want to be governor can u explain that," asks a curious Twitter profile @ashman_babane who is told in a comeback, "When I become governor I'll explain."
With the presidential and federal parliamentary elections coming up in six days, Davido has an energy that is as strong as in the TV interview. But his enthusiasm has made his followers question his integrity. Often times when Davido discusses his interest in politics, the PDP is usually the party he commends as having the right capacity to lead the country. This public admittance has encouraged suspicion concerning the involvement of the pop star in partisanship.
COMEDIAN, I Go Dye attacks Buhari, tells INEC chairman to resign
Nigerian frontline standup comedian, Francis Agoda, popularly known as 'I Go Die', has slammed President Muhammadu Buhari, over the postponement of the presidential and National Assembly elections.
Nigerian frontline standup comedian, Francis Agoda, popularly known as 'I Go Die', has slammed President Muhammadu Buhari, over the postponement of the presidential and National Assembly elections.
I Go Die shared a video online showing where Buhari was fuming in anger in 2015 after elections were postponed by INEC during Goodluck Jonathan government.
According to the comedian, Buhari's camp were insinuating that Jonathan was behind the postponement in order to extend his tenure as President and to plot his rigging strategy.
Nigerian frontline standup comedian, Francis Agoda, popularly known as 'I Go Die', has slammed President Muhammadu Buhari, over the postponement of the presidential and National Assembly elections.
I Go Die, in an Instagram post on Saturday, called on INEC Chairman, Mahmood Yakubu, to resign immediately.
He wrote, "I CALL FOR THE SUSPENSION OF THE INEC CHAIRMAN AND UNRESERVED APOLOGY FROM PRESIDENT MOHAMMADU BUHARI WHO ONCE CONDEMNED THE 2015 POSTPONED ELECTION."
"I feel this is totally unacceptable from an institution like INEC that had been given 185 billon naira to organise it's logistics prior to this day.
"Federal government has the financial capacity to bear the extra logistics burden that will be incurred from this postponement, but what happens to the rest of us?
"Who have planned marriage ceremonies,parties,funeral programs and other social activities who have fixed several events and occasions on the new dates,we are now forced to make new plans,resulting in the loss of time,financial burden and psychological problems.
"Unfortunately for me, I have proposed 23rd February as the auditioning date for my project Sort talent hunt at Delta State.
"After spending so much on publicity,venue and other logistics,I am now forced to change the dates, even the final that was to hold on 27th February will also be affected.
"This is the highest level of mismanagement and gross interpretation of corruption against the original Nigerians.
"This is the kind of frustration melted on Nigerian youths on a daily basis, when they are frustrated out of businesses because of electricity, high expenses of goods and services due to foreign exchange rate, unemployment that has led many to crimes and taking risks' through the deserts to seek greener pastures in strange lands; the negative options is created by the insensitive of Nigerian government,it shows they don't really care about their citizens.
"To even make this situation worst,the postponement was carried out at Night. So when did they realise that the logistics involved was not adequately prepared for?
"This was how the Goodluck Jonathan past administration postponed the 2015 presidential elections and we condemned it,we felt that with the change mantra that will be end of such maladministration.
"This is a national embarrassment and deliberate attempt to ridicule us a Nation. Amb Francis Agoda."
Five Countries Where It Is Illegal To Celebrate Valentine
According to Listwand, Valentine's Day has been either made illegal or banned in five countries across the world. Whether for cultural or religions reasons, these countries have all made it illegal to celebrate this popular Western tradition. Violators of this law have to endure severe punishment in some of the countries if they are caught celebrating it.
Malaysia
In Malaysia, The celebration of Valentine's Day has been banned for Muslims since 2005, Muslims (who account for over 60% the population) are prohibited from celebrating Valentine's Day. Going out for the occasion is a big risk in the country. In 2012, police busted budget hotels and arrested more than 200 Muslims for defying a ban on any activities marking Valentine's Day.
Iran
In 2011, Iran banned the production of Valentine's Day gifts and any promotion of the day celebrating romantic love to combat what it sees as a spread of Western culture, In a statement from the state-run media, government officials warned, "Printing and producing any products related to Valentine's Day, including posters, brochures, advertising cards, boxes with the symbols of hearts, half-hearts, red roses and any activities promoting this day are banned," read the instruction. "Authorities will take legal action against those who ignore the ban."
Saudi Arabia
Every year in Saudi Arabia, officials with the conservative Muslim kingdom's Commission for the Promotion of Virtue and Prevention of Vice (CPVPV), better known as the religious police, clamp down on cupid do-gooders, prowling the street from shop to shop looking for anything related to Valentine's Day. Items were confiscated and people who looked like they were celebrating or promoting the holiday were arrested and punished. Some shop owners have become so paranoid about this that they'd rather close their shop for the day to avoid the risk of the religious police finding something 'illegal' in their stores.
Indonesia
The prohibitions of Valentine's day in some Indonesian cities come amid concerns that traditionally tolerant Indonesia is taking a sharp fundamentalist turn, by pushing to make pre-marital sex – including gay sex – illegal and punishable with jail time. In 2018, authorities in the country's second-biggest city Surabaya briefly
detained about two dozen couples during a raid to sniff out any sign of Valentine's Day celebrations. They were later released with a reprimand.
Pakistan

Pakistan is the most recent country to ban Valentine's Day celebrations in public spaces after the country's High Court passed a ruling, saying it was against Islamic teachings, according to local media reports.
Source; listwand.com/valentines-
What are your thoughts on this? Kindly leave a comment