WOW! Davido Finally Unknowingly Reveals A Huge Secret He Has Been Keeping From Nigerians For So Long
Someday in the future, maybe it is going to be sooner than expected, Davido might be the first offspring of the Adeleke family in contemporary times, to become a state governor after a failed bid by his uncle Senator Ademola Adeleke. While engaging with Twitter followers in a chat to sensitize them about the imminent General Elections in Nigeria, Davido advised youths particularly to be careful not to be arrested but he could not provide proof concerning why they should be concerned about their safety.  The uncle is of the People's Democratic Party (PDP). He was one of the candidates who vied for a governorship role in Osun State, at a poll conducted in September 2018.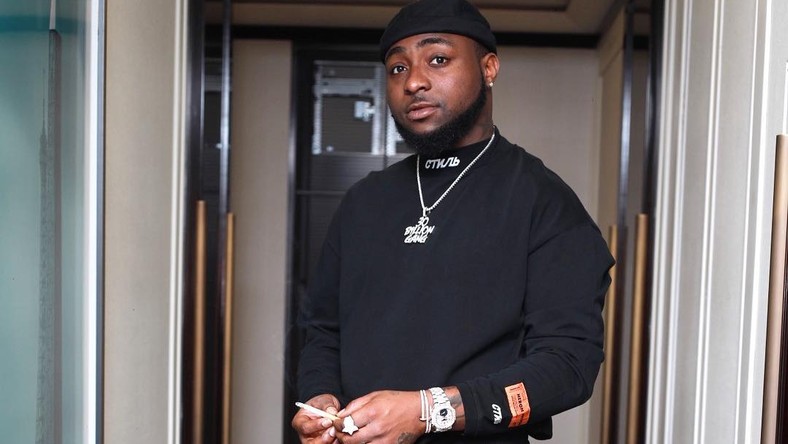 Unfortunately, he lost the contest to Alhaji Gboyega Oyetola of the All Progressives
Congress
 (APC). Davido has made himself relevant to all circles, including political figures. In the past months, a consciousness about national leadership has been obvious in the pop star who has introduced an initiative #DefendYourVote, to educate potential balloters on how to get the best out of their votes. The interest encouraged a witty response to a Twitter profile who questioned heavy involvement in
politics
by his family members.
Several fans of the 26-year-old singer reacted in several ways to his strong protest for votes to be rightly defended. Many of them attempted to shut him down while others posed challenging questions to him. In the midst of this, Davido let slip that he intended to be a governor at a point in his life. Prior to the conversation, Davido shared in an interview with UK's Channel 4 News his willingness to participate in making good decisions in government. He might not be entirely committed but "I will probably be around it," he says while chatting with an interviewer. "And why your first uncle(of blessed memories)is a senator, and your second uncle is a senator too and still want to be governor can u explain that," asks a curious Twitter profile @ashman_babane who is told in a comeback, "When I become governor I'll explain."
With the presidential and federal parliamentary elections coming up in six days, Davido has an energy that is as strong as in the TV interview. But his enthusiasm has made his followers question his integrity. Often times when Davido discusses his interest in politics, the PDP is usually the party he commends as having the right capacity to lead the country. This public admittance has encouraged suspicion concerning the involvement of the pop star in partisanship.
He's a national disgrace' -Nigerian govt threatens to deal with Bobrisky
The Federal Government of Nigeria has threatened to deal with male cross-dresser, Okuneye Idris Olarenwaju, otherwise known as Bobrisky.
Director-General of the National Council for Arts and Culture, Otunba Olusegun Runsewe, made the disclosure in an interview with Vanguard.
His words, "Bobrisky is a national disgrace. He started by selling and using bleaching creams, now, he has grown boobs, bums and hips.
'If a Bobrisky is doing well with his immoral lifestyle, how do you convince Nigerian youths to do the right thing? Bobrisky has the right, but not within the Nigerian environment.
"There are others like him, but they live outside the country. If we don't address Bobrisky as early as possible, he will form a team that will spread like wildfire.
"This will result in a lot of suicide cases, because the typical Nigerian parent would not want to see their child become a Bobrisky.
"It's not an entertainment issue, it's a war to save Nigeria for a better tomorrow. If you start this kind of war, you are bound to be attacked.
"My job is to preserve and protect the culture of this country. It would be unfair for me to be silent on this. You now find male prostitutes by the roadsides.
" A popular Nigerian recently paid an unexpected visit to his son in England only to discover that the son is a gay leader. The man was brought back to the country on a wheelchair.
"I'm talking with the strength of information and authority. I have information that over twenty-three Nigerian boys are already starting Bobrisky's brand.
"Immediately we started the war, they pulled out because we are going to get them arrested. They cannot destroy this country."
3 Possible Reasons Wizkid Deleted All His Instagram post
Wizkid perhaps shocked a larger percentage of his fanbase yesterday when he pulled down all the posts from his Instagram page. See Post
Tiwa Savage had done the same earlier this year just before she signed to Universal Music.
But what could have warranted the Starboy to have followed in the same path?
Here are three possible reasons,
1. Made In Lagos Album Might Be Released Soon
We've all have been anticipating Made In Lagos album for a year now. We all learnt of the title of the album when he dropped Soco in the early months of 2018.
He had promised, it will drop last year but this year, speculations are rife it might drop anytime from now.
In readiness to perhaps, the biggest album we might hear this year, that could be why Wizkid deleted all his posts.
2. His Sony Contract Has Been Terminated
Few Wizkid enthusiasts have ascribed the reasons for this. You'll wonder why this has a correlation. The Starboy is one of the few Nigerian artistes who have an international record deal.
However, this international record deal has also been a problem in recent years. It's perhaps the reason why Wizkid has not had any official release so far this year.
The record label has to vet and approve his output. Remember Davido had several issues with Sony in 2016 before renegotiating in 2017.
WizKid could have decided to have a clear out in anticipation for a fresh start. Either the Sony contract has been renegotiated or may be terminated.
3. A Fresh Start Or Maybe A Big Deal For The Starboy
Remember Tiwa Savage had a similar clear out earlier this year before she announces her signing to Universal Music Group claiming she wanted to start things afresh.
Who knows, a big deal might be in for the Starboy or also, the Starboy wants to start things all over again.
So Guys
What Could Be The Real Reason Wizkid