For many people, cheating is a deal breaker, however, there are couples who choose to work it out after one person strays. In some cases, it's a chance for couples to restrengthen their relationship and start over again. But if you're the one who was cheated on, it's up to you to recognize a situation where forgiving a cheater can a good idea or the worst mistake you'll ever make.
If you notice these signs, then you should definitely break off the relationship after he cheats on you.
1. He isn't remorseful
You cannot forgive a cheater who doesn't feel like he did anything wrong. Any guy that tells you he's entitled to having other partners or even worse, that it was your fault he cheated, isn't a man who deserves a second chance.
2. It's not the first time
You cannot keep forgiving a cheater unless you're ready to deal with that for the rest of your life. A serial cheaterwill not make a committed partner. Save yourself the heartache and leave.
3. He's not ready to be fully transparent
A cheater who wants forgiveness should be ready to open up to you. He should be able to answer all your questions about the affair and can attempt to help you understand what was going on in his head when he did it. However, if he confesses to sleeping with one other woman, only for you to later find out there are many more, or you find out other lies he didn't admit to, then he isn't to be trusted.
4. He's not ready to cut ties with the other woman
So he tells you he won't cheat again, but still wants to remain in communication with the person he cheated with? That's not really the type of drama you should have to deal with. The best thing to do is to walk away.
5. It's hard for you to move on
Here's the thing, not everyone is capable of forgiving a cheater. And if you find his betrayal so hurtful that you just know you can never look at him the same way, that's completely okay. It just shows that you have your limits and your partner has crossed it.
It's better to let go of the relationship. Otherwise, the resentment and hate will continue to grow no matter what he does. He may be a truly changed man but all that means nothing if you've already fallen out of love with him.
Share your thoughts in the comment section below
Source: Zumi.ng
Six Strange Things Women Do When They Are Cheating In A Relationship
Six Strange Things Women Do When They Are Cheating In A Relationshi
Their are some certain things men should get suspicious of in other to know where they stand and be able to act fast.
One thing about relationships is that you can easily know when men are cheating due to their predictable actions. But for their female counterpart, the reverse is the case. All thanks to their secret lifestyle
Unfortunately for women, their behaviors always disappoint them naturally. So here are six Strange things women do when they are cheating in a relationship
1. She never parts with her phone.
She start being too private with her phone. Everyone is entitled to their own privacy, but if she's being too secretive with her phone, then their is a problem.
2. When she starts becoming disrespectful.
It's very painful when a girl who love and cherish you suddenly start becoming disrespectful to you. Do not assume it is normal because another man is now in her life and also flashing money on her.
3. No calls around you.
If she hastenly cut call around you or she avoided some male callers when you are around, better make sure you keep your eyes open.
She might also prefer not to pick your calls, at this point just know that she is with some other guy.
4. Strongly in opposition.
A minor disagreement happens now and then between every couples, but if she gets miffed over minute issue, you need to be careful as their is something she is hiding behind her anger.
5. When she wants a break in the relationship.
This particular one is really common. When she suddenly wants a break in the relationship, just know that she is cheating.
6. She is always lost in thoughts.
Women are known to be attentive creatures and good listeners. They sacrifice a lot in relationships, but if she barely pays attention to what her man is saying, just no that she is cheating because someone else is playing that role for the boyfriend.
3 things women do when they are cheating Can your relationship recover from cheating
3 things women do when they are cheating
Can your relationship recover from cheating?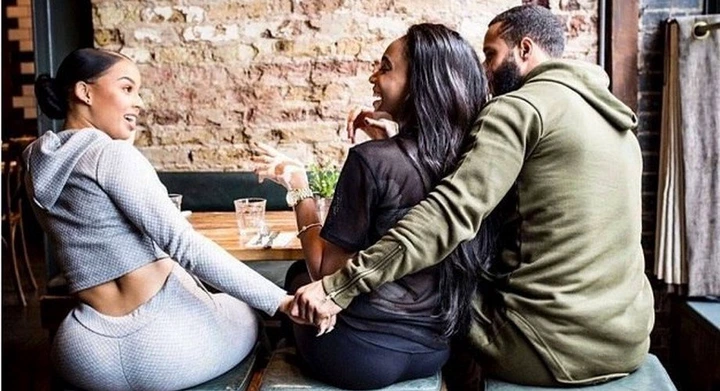 People cheat for different reasons. The general consensus is that it's wrong. No ifs, and or buts.
If you've ever been cheated on, you know that it feels pretty awful. It's a blow to your ego and your self-esteem. If you are a man reading this article; here are subtle signs that your woman is cheating on you.
She is always lost in thought
Women are known to be attentive creatures and great listeners. They sacrifice a lot in relationships but if she barely pays attention to what their man is saying, that means something or someone else is playing on their minds.
In fact, sometimes she may be totally lost in thought and may even lose touch with reality. If she is cheating, she will also probably think of ways to break up and hence, may appear distracted.
She has lost interest in romance
No matter how good the lovemaking was, she will lose interest if she is dating another man. She will begin to act so cold and distant lately; finding excuses not to have intimate time with you.
Constantly asking about her man's schedule
Most women inquire about their man's daily itinerary to plan for surprises, prepare supper on time or go on dates. But if she suddenly takes too much interest in her man's schedule, and wants to know exactly when he leaves and comes back home, she might be planning to have the other guy over for a visit.