President Muhammadu Buhari has assented to the Engineers (Registration etc) Amendment Act, 2019.
The principal Act establishes the Council for Regulation of Engineering in Nigeria – COREN' with power vested.
According to the Senior Special Assistant on National Assembly matters (Senate), Ita Enang, the new amendment has broadened the powers of COREN with far-reaching powers of prosecution of infractions, regulating industrial training of Engineers, capacity building of local content in Nigeria engineering industry.
Specifically, he said, the new law grants COREN powers of: "prosecuting any person or firm that contravenes the provisions of this Act in a court of competent jurisdiction; .regulating industrial training schemes in engineering practitioners and students;
(I)..ensuring capacity building and monitoring local content development in the Nigerian engineering industry through – mandatory attachment of Nigerians to expatriate engineers on major projects to understudy them from inception
"(ii) ensuring that all foreign engineering firms establish their design offices in Nigeria. (iii) granting of compulsory attestation to all expatriate quota for engineering practitioners, including turnkey project, that there are no qualified and competent Nigerians for the job in question at the time of application and that granting of the expatriate quota shall be contingent on training of such number of persons as may be required for the execution of the job, and;
"(iv) ensuring that, before being allowed to practice in Nigeria, such foreign engineering practitioners granted work permit, register with the council and obtain such licenses as may be required from time to time; (h) investigating engineering failures.''
He said that the new Act further admits into the Council (COREN) the following: "Nigerian Association of Technologists in Engineering
Nigerian Society of Engineering Technicians, and
Nigerian Association of Engineering Craftsmen, and
One person each appointed to represent the –
Association for Consulting Engineering in Nigeria,
Federation of Construction Industry in Nigeria
Manufacturers Association of Nigeria, and
Armed Forces in rotation.''
The Council, he said, is now entitled to maintain a fund into which shall be paid money appropriated by the National Assembly, subventions, fees, charges for services rendered or publications made, donations, engineering development levy, among others.
"On NYSC, the Amendment states:
(14) (i)''The Directorate of the National Youth Service Corps shall ensure posting of graduate engineers and technologists to places of relevant professional engineering experience.
(ii) Pursuant to the provision of subsection (i), the Directorate of National Youth Service Corps shall communicate the location of graduate engineers and engineering technologists to the Council.''
The Act broaden engineering ''practitioners to include a registered Engineer, Engineering technologist, Engineering technician and Engineering craftsman. It emphasis more on engineering practitioners as against 'engineer.'
"The Act has been remitted in accordance with standard legal procedures." Enang stated
Source: The Nation
See what happens when you drink water immediately after eating
♥
See what happens when you drink water immediately after eating
Drinking water after a meal gives you a feeling of satisfaction however the same practice is detrimental to your health. By drinking water right after your meals, you are again tampering the natural time it takes for your food to digest.
There has also been a lot of debate on time and the amount of water to be taken after meal. Reasearch has it that drinking water immediately after eating is harmful to your health.
Experts recommends half an hour before you drink water after eating. When you drink water right after your meal, it will add coolant effect to your food and weakens your digestive strength.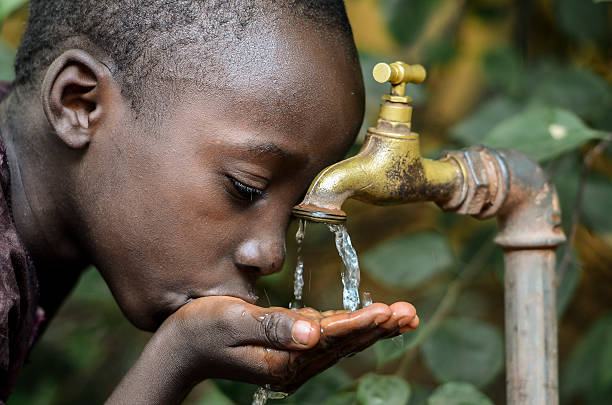 When you drink water immediately after meal it makes you feel hungrier faster than anticipated and results in overeating and bloating. Also if you drink water immediately after eating, you might become obese if you follow the practice regularly.
When you drink water immediately after eating it can lead to acid reflux(This is a chronic disease that occurs when stomach acid or bile flows into the food pipe and irritates the lining).The intake of water after meal dilute the gastric juices essential enzymes required for healthy digestion. It also piles up toxic wastes. When you drink water immediately after eating especially cold water it can make the digestive enzymes not to function which leads to the piling up of toxic wastes in the body.
It can also lead to other problems such as increase in uric acid levels, high cholesterol, high triglyceride levels – a major cause of heart diseases – diabetes, etc. While it is important to keep yourself hydrated by drinking enough water everyday, you should also know how long you will need to wait to drink water after having a meal.Have you learnt a thing or two?
Please share your thoughts in the comment section below
Bill Gates loses World's second richest position
Bill Gates has been unseated as the second richest man in the world, losing the position to Bernard Arnault, the chairman and CEO of LVMH.
The News Agency of Nigeria reports that in the latest ranking by Bloomberg's Billionaires Index, Arnault is in second place with Jeff Bezos still retaining the first place.
Arnault and his family are the majority owners of Christian Dior and LVMH, parent of such brands as Louis Vuitton, Celine, Fendi, Moët, Hennessy, Dom Pérignon, and others.
As LVMH's share price has soared in 2019, so has Arnault's worth. It now stands at about $107.6 billion, more than $200 million ahead of Gates, Bloomberg estimates.
The report also stated that Gates would had been ranked the richest person, even ahead of Bezos if not for his philanthropic giveaways which gave Arnault more room to climb.
The French entrepreneur entered the luxury industry in 1984, when he bought Boussac, a textile empire in the midst of bankruptcy that owned Dior.
The famed label by then had deteriorated by licensing its name out to companies producing sub-par products.
Arnault set about reviving it, turning it into a vertically integrated company that did its own production, distribution, and marketing.
He went on to buy up other brands, such as Céline, and in 1988 engineered the deal that made him the majority shareholder of LVMH.
Forbes currently ranks Dior as the world's largest fashion brand based on sales, profits, assets, and market value.
Meanwhile, LVMH on the whole, keeps attracting customers around the world, with China being the latest highly profitable frontier.