1. HE BELIEVES FAIRIES PICK UP HIS DIRTY SOCKS
Some men – not all of them – have no idea how the laundry gets done. They throw their dirty clothes in the hamper or on the floor and miraculously everything ends up clean and neatly folded and organized in their drawers and closet. Little does he know that you are the laundry fairy. Next time, ask him to fold the clothes, so he realizes that these things don't just happen.
2. HE CAN'T SLEEP UNLESS YOU COME TO BED
Sure, most men play the macho part in front of their friends. But many married men have lost the ability to sleep without having their spouse next to them. Your spouse might toss and turn while you're in the kitchen finishing up the dishes or at the computer catching up on work. He may even close his eyes and pretend to sleep. Still, he'll pull you close to him when you finally climb into bed and he won't start snoring until you are snugly in his arms or at least lying within reach.
3. HE SHOWERS YOU WITH HUGS AND KISSES
Everyone knows most men crave sex, and many believe they need it to survive. Few, however, admit to needing affection. If your man is constantly showering you with hugs and kisses, and he likes to hold hands and cuddle – when no one else is around, of course – then he probably can't stand the thought of being without you. These signs of affection are about comfort and love and not sex. That's pretty special.
4. HE DOESN'T KNOW WHERE ANYTHING IS IN THE HOUSE
You know the saying, "If his brain weren't attached to his head, he would not know where to find it." This is your husband. He has no idea where anything is, even if it's staring him in the face. Children tend to have this problem, too. But wives and mommies never do. They can tell you exactly where in the back of the closet you will find the feather duster that you haven't used in four years and five months. They will know it's been that long, too. Without you, hubby wouldn't be able to find his own feet, let alone the keys to the car or important documents and the like.
5. HE TELLS YOU
Men might not be able to function without a good woman by their side, but they are not dumb. They know a good thing when they have it. That's why your husband is constantly telling you that he loves you and that he would be lost without you. Although words alone are never enough, they are an important part of your relationship. We all need to be needed. In reality, your husband could fend for himself if he had to. But you sure make his life easier, and he knows it.
10 Things you Can Do to Any lady and she will Surrender herself Insanely To You(
10 Things you Can Do to Any lady and she will Surrender herself Insanely To You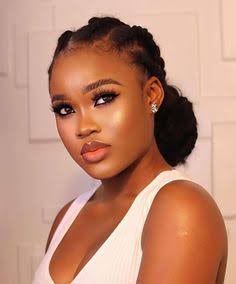 Some Say ladies are Complicated But that Not True.This 10 Things Will Make Any Ladies Fall For You:
1 – Be Very Caring to them most ladies Want to see thoes Caring Act of You Not Just You Telling Her You Love Her Without Showing Your Caring Level
2- You Have To Keep A Mutual Communication Between Each other ladies Fall For A Man that most talk to them and Talk them out of their Boredom.
3 – Occasionally Cook For her,this Make Most Ladies Go Gaga Because It A Few Things you will see from Guys.
4 – Buy them Surprising Gift,Items Of their Choice
5 – Make her Understand How You Dearly Feel For Her,Let her Know Your Sincere heart.
6 – Be Sweet and Romantic When You Are Around her this Tend To Make Her Feel Safe With You.
7 – Take Her Out On A Date Occasionally Or When you Felt it Appropriate,This Mean Alot to them.
8 – Be Worried About Her Always Let her Have that feeling that You Are Always Worried About Her,That will Give A Thought that You So Much Want Her and You don't want Anything to happen to her in Anyway.
9 – Tell her in A Romantic way How Beautiful She is and How Glowing Her Skin His Because the Put So Much In,to Get does Skin Glowing For You To See and Appreciate their Beauty.
10 – By All Cause You Have to Make Promises You Can Always keep don't Make Promises You Can't Keep.Ladies Love To Hear their Man Promise them Something Because they hold On to it.Their heart are soft,So never break Your Promises.
Kindly Comment and Share…!!!
Thanks.
hings Girls Want But Won't Ask; Number 4 Is Funny 😀
Things Girls Want But Won't Ask; Number 4 Is Funny 😀
The truth is that the prior thing girls need is money, it's after money that you begin to talk of other things.
But when they have been lured by your money, and they get to find out that some qualities are still missing, then still they will not be comfortable. They may even forget that you have money. That's when they will start loving a poor guy that has the qualities that they cherish most.
Let me tell you, no one can understand women fully because their lives are dynamic 😢. A reliable book on how to understand women is not real, and may never be published.
But even at this, you can still understand their lives to an extent if you are a guru.
So below are the things girls would expect from you but will never tell you:
1 . touch her waist and pull her close
2 . talk to her about your day
3. share secrets with her
4. give her your clothes
5 . kiss her slowly
6 . hug her tight
7. Hold her
8. laugh with her
9 . Invite her out
10. Text her randomly in the day
Remember I have not said that those are the only things they want.
We shall keep updating you..
Www.naijasurf. com.ng