NAIRA MARLEY: SEE WHAT BOBRISKY DID AFTER THE SINGER APPEAR IN COURT FOR FRAUD CHARGE (PHOTO)
With the on-going saga between Naira Marley and EFCC, Nigerian male barbie has reacted as she decides to say a short prayer for the upcoming singer.  Naira Marley who appeared in court for internet fraud charges moved controversial cross-dresser, Bobrisky as  She defended him publicly.
Taking to his/her social media handle, the self-acclaimed, male barbie prayed for God's mercy and favour on the artiste. Although, a  follower  who didn't sit well with the prayers  pointed out to Bobrisky that justice is what is needed, and not God's favour, especially if he's guilty of fraud as charged. But Bobrisky jumped to the singer's defence and asked the follower not to judge.
The bleaching expert however retorted that one shouldn't be quick to judge as the rapper is innocent until proven guilt. If the rapper is guilty of the charges levelled against him, "he shall be liable to imprisonment for a term of not more than seven years or a fine of not more than N5,000,000.00 and forfeiture of the advantage or value derived from his act.
In related news; Justice Nicholas Oweibo of the Federal High Court in Lagos has ordered that upcoming musician, Azeez Fashola, alias Naira Marley, be remanded in the prison custody.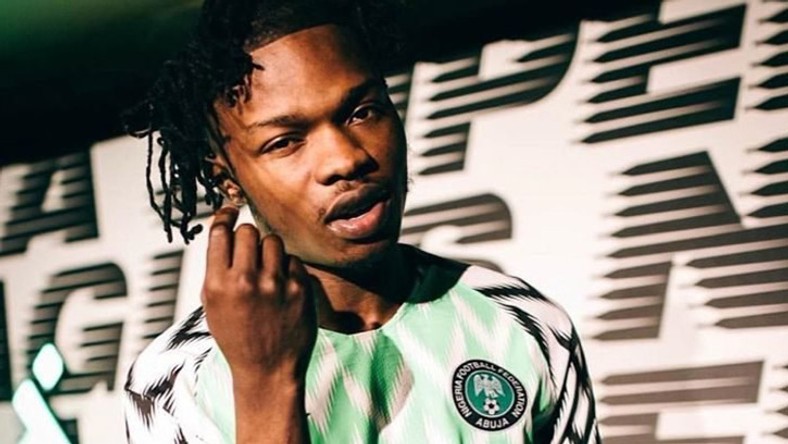 The judge made the remand order on Monday morning shortly after the musician was arraigned before him on 11 counts, bordering on credit card fraud.
The Economic and Financial Crimes Commission has handed over Azeez Fashola better know as Naira Marley to men of the Nigerian Prison Service for detention.  He pleaded not guilty to 11 count charge preferred against him by the anti-graft agency.
Until his arraignment at the Federal High Court in Ikoyi on Monday morning, he was in the detention facility of the EFCC.
Naira Marley's mother who was at the court to witness her son's arraignment is currently in tears. Her agony was intensified when she witnessed the EFCC hand him over to the Nigerian Prison Service for detention until May 30, 2019.
What are your thoughts on this? Kindly leave a comment below and don't forget to share
Lekki killings: My heart is broken for Nigeria, Rihanna says
The multi-award winning hip hop singer Rihanna has lent voice to the ongoing massacre in Nigeria via her Twitter handle @rihanna on Wednesday morning.
Rihanna tweeted a blood stayed Nigeria flag and a graphic that has the inscription of her wish to Nigerians who are suffering police brutality.
Read the tweet below:
#ENDSARS 🇳🇬 pic.twitter.com/59lrs8JnDA

— Rihanna (@rihanna) October 20, 2020
Twitter CEO, Jack Dorsey tweets '#EndSARS' again after being threatened by former presidential aspirant Garba Adamu
Twitter CEO has tweeted his support for the #EndSARS movement again after being threatened by former presidential aspirant, Adamu Garba.
Garba asked Jack Dorsey to stay away from Nigerian politics and threatened to sue him for supporting a protest that "has transformed into a political agitation, capable of breaking law and order in the country"
The threat came after Dorsey tweeted support for the protests holding in Nigeria to end SARS and police brutality.
Following Garba's threats, Dorsey tweeted again.
"#EndSARS" he wrote simply with an emoji of a raised fist in the colours of the Nigerian flag.