THE REPEATED HISTORY OF TWO RIVALS: CHIEF EBENEZER OBEY VS KING SUNNY ADE, DAVIDO VS WIZKID
THE decade of the 70s was characterized in Nigeria by Afro-fusion music, with the late Fela Anikulapo Kuti as the major inspirer. But alongside this revolution, juju music was also thriving with Ebenezer Obey and Sunny Ade as significant exponents who were seen at the time by their numerous fans as arch rivals. Right now, Davido and Wizkid are arguably two of the greatest music artistes in Africa. With fans running into millions, sold-out shows  in some part of the world, choice automobiles, and state-of-the-art gadgets, the duo are living the life that many Nigerians can only dream of.
An intriguing part of the development of juju music was that the two musicians, Ebenezer Obey and Sunny Ade, had their various styles, backgrounds and approaches, a situation which made the perceived rivalry between them a healthy one that added value to the rising juju music of that period. It was not the kind of contention that caused bad blood but that of competition, motivating each exponent into releasing records that were capable of out doing the other persons output. The circumstances surrounding these artistes forced them to work harder on their lyrics and instrumentation, all of which eventually turned out extraordinary hits that have turned out to be evergreen.
The music which made 'it' for Obey during the 70s was 'Board Members' recorded in 1972 upon the band's arrival from Britain; and 'Board Members' has been his best selling hit throughout the years. Different hits of the 70s include Iwa ika kope (1974), KeteKete, Epo ila (1973), Ota mi dehin lehin mi (1976), Eto Igbeyawo and Madele (1974) amongst several others. Some of the hits with which Sunny Ade competed with Obey include Esu biri biri, Ekilo fomo ode, Nitori awa, and Synchro system, a performer that was inspired by the emerging Afro beat influence of that period, among others.
Despite the fact that they were not foes, each made statements and claims that would in general depict the one as better than the other. For instance, the two of them re-introduced multiple guitars which were used as far back as the 1940s by the Jolly Boys Orchestra into their instrumentation, however Obey asserted responsibility for introducing these guitars Western drum kits, and the transition of the music from a neo-traditional form to an urban social type.
According to Obey who made his first record in 1963,"I noticed that people like to stick to their own ways, especially old people. They don't want to compromise. But the younger ones always want freedom from the old system. They want new things; and knowing that, I modernized the music, and created my own fashion in music, the miliki system. And I happened to be the one who started the modernization of juju music. The fathers of juju music only played one guitar. I introduced three guitars and arranged it in such a way that would catch the attention of the youth and cross to the older folk, so as to have both ears of listeners, and it worked. The three guitars are tenor, rhythm and lead."
So as to keep the competition flaming, Sunny himself would not only lay claim to the introduction of these multiple guitars, he would likewise stress the innovation of the tenor guitar which Bob Ohiri, who was exposed to it in Fela's Africa 70 later played in Sunny's African Beats collection. As a way of stamping down his superiority, he started to lecture on the origin and actual essence of juju music, saying:"The name, juju music, was given to the particular music by the colonial people. In the olden days, any black African medicine was called juju, any music played around there they called it juju music. But now it is a different type of music entirely and we still want the name to remain."
Now, looking at Davido and Wizkid, it can be seen that one advantage that the duo have going for them is their relatively young age. Both in their twenties, they have both been in the spotlight for more than five years now. However, even though one would think that they are best of friends considering that they roll in the same circles; nothing can be farther from the truth. In fact, they can be referred to as terrible rivals in the Nigerian music industry.
Surprisingly, they began as friends and as far back as 2011, they were regularly observed together. Be that as it may, immediately their brands started growing, the gulf between them widened. Industry pundits would recall that their relationship started showing cracks just before the 2012 Nigerian Entertainment Awards in New York. Throughout the years, there have been a few conflicts and online wars between the duo. They occasionally seem to squash the beef but before one can say O.B.O, they continue throwing brickbats at each other.
Davido had said in an interview a few years back, "Since I came out, there has always been this comparison between me and Wizkid. But there's room for everybody; we are not doing the same thing. Funny enough, we used to see each other around at clubs and backstage of events, and there was no problem at all. I've always been a good fan of his (because) he makes good music. It all started with a flight to New York."
In the interim, Wizkid had additionally said in a radio interview,, "Davido dislikes my success but I am way beyond such childish games." Knowing the underlying cause of their persistent conflicts would not take a scientific genius to interpret. Both artistes are usually compared to each other, and whatever Davido does has a way of affecting Wizkid, and vice versa.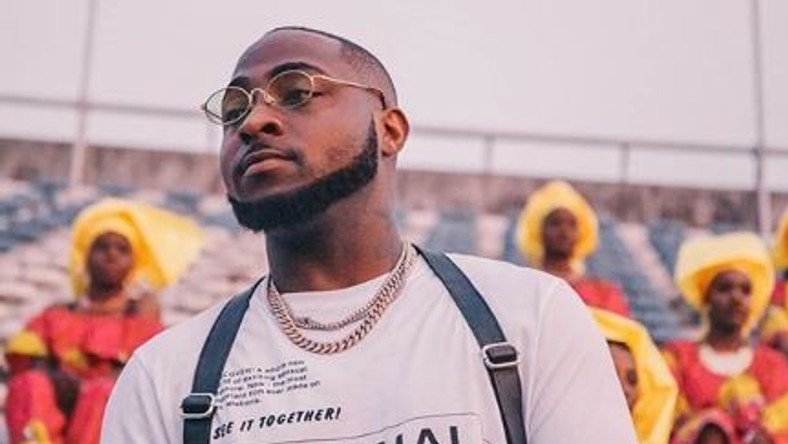 Tragically, these clashes aren't doing both artistes any good, as they are probably going to accomplish more if they are united. As opposed to what a few people may think, artistes don't need to wage war against each other to remain relevant.
Recall that the perceived rivalry between Obey and Sunny in the 70s inspired a lot of followers in a trend which enthroned juju music as mainstay in Lagos and the Yoruba speaking States of the West at the end of the civil war in 1970. The music prospered due to the absence of highlife, which had declined and gone with the war. The two became legends. It might be said, they can be alluded to as trend-setters since they had the more prominent number of followers- musicians whose music started sounding like that of Obey and Sunny, artistes they saw as their mentors.
This was despite the fact that there were such individual styles by I.K. Dairo and Orlando Owoh, which could broaden the scope of juju music. As it turned out, the competition that took place between Obey and Sunny was the creation of their various fans, some of whom were so fanatical and loyal, they were prepared to antagonize any individual who did not adore worship their preferred musician or records because they preferred one to the other.
The artists themselves were friends however they fuelled and manipulated the situation to their own advantage.It helped to boost the sales of their records which they released one after the other, in quick succession. However, as a show of solidarity and friendship, the two, Ebenezer Obey and Sunny Ade, made an effort to dispel the rumour and perceived feeling that they were antagonists.

Even though it was not really known what transpired between Davido and Wizkid at first which started all the 'fight', they publicly made up at an EME concert in December 2017. In any case, the reconciliation was brief. This was clearly the start of the "bromance" between Wizkid and Davido  which Nigerians thought would last as nobody at any point saw it coming. The date was December 24, 2017, and the scene was the well known Eko Hotel and Suites where fans had assembled to listen to their preferred star, Wizkid. It was an unexpected reunion at #WizkidTheConcert when Starboy, Wizkid presented his alleged arch-rival Davido and they performed 'FIA' together. Little did the fans know what was up on the sleeves of Wizkid and his promoters as they were shocked when Davido bounced out from behind the stage and sang his hit song, 'FIA' together with Wizkid. This, we thought had ended the beef between them.
For Ebenezer Obey and Sunny Ade, the venue was 'Obey Miliki Spot' at Olonode, Yaba, Lagos, a night club which was previously patronized by Fela Ransome Kuti's Koola Lobitos when the place was called 'Crystal Garden'. The date was August 16, 1973 when Sunny Ade went to join Ebenezer Obey on the stage to play guitar solos and accompaniment to Obey's music. The audience screamed with excitement.

In fact, in order to convince their different fans that as musicians, they were friends in the same profession, Sunny released an album which had in it 'Oro tonlo', meaning 'what people are saying', where he further asked their fans to stop insinuating that the two of them were enemies, warning them to stop fanning the embers of hatred and antagonism where they did not exist.

The perceived rivalry, which existed only in the imagination of the artistes' fans, was obviously a gimmick of circumstance made out to drive the talents of the two great musicians. Also, it worked perfectly. Sunny Ade's image and popularity since the 70s has achieved enormous measurements. He has turned out to be one of the greatest stars in Nigeria and Africa, yet in addition crosswise over Europe and America. In 1981, for example, Sunny Ade blasted global prominence when Island Records signed him on. On the other hand, his rival, Ebenezer Obey has since become an institution and big influence across West Africa. Even though now an evangelist, he is a successful entrepreneur and still comes out of semi retirement to perform ground- breaking gospel music.
Wizkid and Davido have a great deal of work to do. They ought to learn from Sunny Ade and Ebenezer Obey, and discover an approach to make their rivalry profitable. Their handlers should, as a matter of urgency, call their artistes to request and squash this beef once and for all. They don't necessarily have to be friends but they shouldn't also be enemies.
One of the greatest issues in Nigeria is the the culture of violence in governmental issues; this ought not be permitted to spill into entertainment, which is one of only a few things that unites all Nigerians, regardless of tribe, gender and religion. Furthermore, it is better imagined amount of cash and attention a Wizkid and Davido joint album would create. Entertainment is not about making enemies, it is about doing business and making money. That's why it is called showbiz.
why are wizkid and davido rivals
wizkid and sunny ade
ebenezer obey
king sunny ade and ebenezer obey
king sunny ade age
wizkid postrated to sing sunnv ade 6 years ago
the history of davido
2020 Grammy Awards: Full list of winners
The 62nd Annual Grammy Awards ceremony, acclaimed to be the world's most prestigious music honours, held on Sunday night at the Staples Center in Los Angeles, U.S.
Nigeria Burna Boy's 'African Giant' album was nominated for Best world alongside Altin Gun (Gece), Bokante and Metropole Orkest Conducted By Jules Buckley (What Heat), Nathalie Joachim With Spektral Quartet (Fanm D'ayiti) and Angelique Kidjo (Celia).
The highly coveted Best World Music Album is an honor presented to recording artists for quality albums in music genre at the grammy.
African legend, Angelique Kidjo, Sunday night won the Grammy's Best World Music Album ahead of Nigeria's Burna Boy.
Angelique Kidjo, however, hailed Burna Boy after picking up the award.
She dedicated it to him for "the immense work he's done to put Africa on the global map."
The Grammy Award nominees are albums containing at least 51 per cent playing time of new vocal or instrumental World Music recordings.
Here are the full list of winners
Record of the Year
"Hey, Ma," Bon Iver
"Bad Guy," Billie Eilish *WINNER
"7 Rings," Ariana Grande
"Hard Place," H.E.R.
"Talk," Khalid
"Old Town Road," Lil Nas X & Billy Ray Cyrus
"Truth Hurts," Lizzo
"Sunflower," Post Malone & Swae Lee
Album of the year
"I,I"- Bon Iver
"Norman F***ing Rockwell," Lana Del Rey
"When We All Fall Asleep Where Do We Go," Billie Eilish *WINNER
"Thank U, Next," Ariana Grande
"I Used to Know Her," H.E.R.
"7," Lil Nas X
"Cuz I Love You," Lizzo
"Father of the Bride," Vampire Weekend
Song of the year
"Always Remember Us This Way," Natalie Hemby, Lady Gaga, Hillary Lindsey & Lori McKenna
"Bad Guy," Billie Eilish O'Connell & Finneas O'Connell *WINNER
"Bring My Flowers Now," Brandi Carlile, Phil Hanseroth, Tim Hanseroth & Tanya Tucker
"Hard Place," Ruby Amanfu, Sam Ashworth, D. Arcelious Harris, H.E.R. & Rodney Jerkins
"Lover," Taylor Swift
"Norman F***ing Rockwell," Jack Antonoff & Lana Del Rey
"Someone You Loved," Tom Barnes, Lewis Capaldi, Pete Kelleher, Benjamin Kohn & Sam Roman
"Truth Hurts," Steven Cheung, Eric Frederic, Melissa Jefferson & Jesse Saint John
Best new artist
Black Pumas
Billie Eilish *WINNER
Lil Nas X
Lizzo
Maggie Rogers
Rosalia
Tank and the Bangas
Yola
Best Country Solo Performance
"All Your'n," Tyler Childers
"Girl Goin' Nowhere," Ashley McBryde
"Ride Me Back Home," Willie Nelson *WINNER
"God's Country," Blake Shelton
"Bring My Flowers Now," Tanya Tucker
Best Country Duo/Group Performance
"Brand New Man," Brooks & Dunn With Luke Combs
"I Don't Remember Me (Before You)," Brothers Osborne
"Speechless," Dan + Shay *WINNER
"The Daughters," Little Big Town
"Common," Maren Morris Featuring Brandi Carlile
Best Country Song
"Bring My Flowers Now," Brandi Carlile, Phil Hanseroth, Tim Hanseroth & Tanya Tucker, songwriters (Tanya Tucker) *WINNER
"Girl Goin' Nowhere," Jeremy Bussey & Ashley McBryde, songwriters (Ashley McBryde)
"It All Comes Out in the Wash," Miranda Lambert, Hillary Lindsey, Lori McKenna & Liz Rose, songwriters (Miranda Lambert)
"Some of It," Eric Church, Clint Daniels, Jeff Hyde & Bobby Pinson, songwriters (Eric Church)
"Speechless," Shay Mooney, Jordan Reynolds, Dan Smyers & Laura Veltz, songwriters (Dan + Shay)
Best country album
"Desperate Man," Eric Church
"Stronger Than The Truth," Reba McEntire
"Interstate Gospel," Pistol Annies
"Center Point Road," Thomas Rhett
"While I'm Livin',"Tanya Tucker *WINNER
Best rap album
"Revenge Of The Dreamers III," Dreamville
"Championships," Meek Mill
"I am > I was," 21 Savage
"Igor," Tyler, The Creator *WINNER
"The Lost Boy," YBN Cordae
Best Rap Performance
"Middle Child," J. Cole
"Suge," DaBaby
"Down Bad," Dreamville Featuring J.I.D, Bas, J. Cole, EARTHGANG & Young Nudy
"Racks in the Middle," Nipsey Hussle Featuring Roddy Ricch & Hit-Boy *WINNER
"Clout," Offset Featuring Cardi B
Best Rap/Sung Performance
"Higher," DJ Khaled Featuring Nipsey Hussle & John Legend *WINNER
"Drip Too Hard," Lil Baby & Gunna
"Panini," Lil Nas X
"Ballin," Mustard Featuring Roddy Ricch
"The London," Young Thug Featuring J. Cole & Travis Scott
Best Rap Song
"Bad Idea," Chancelor Bennett, Cordae Dunston, Uforo Ebong & Daniel Hackett, songwriters (YBN Cordae Featuring Chance The Rapper)
"Gold Roses," Noel Cadastre, Aubrey Graham, Anderson Hernandez, Khristopher Riddick-Tynes, William Leonard Roberts II, Joshua Quinton Scruggs, Leon Thomas III & Ozan Yildirim, songwriters (Rick Ross Featuring Drake)
"A Lot," Jermaine Cole, Dacoury Natche, 21 Savage & Anthony White, songwriters (21 Savage Featuring J. Cole) *WINNER
"Racks in the Middle," Ermias Asghedom, Dustin James Corbett, Greg Allen Davis, Chauncey Hollis, Jr. & Rodrick Moore, songwriters (Nipsey Hussle Featuring Roddy Ricch & Hit-Boy)
"Suge," DaBaby, Jetsonmade & Pooh Beatz, songwriters (DaBaby)
R&B
Best R&B Performance
"Come Home," Anderson .Paak & André 300 *WINNER
"Love Again," Daniel Caesar & Brandy
"Could've Been," H.E.R. & Bryson Tiller
"Exactly How I Feel," Lizzo & Gucci Mane
"Roll Some Mo," Lucky Daye
Best Traditional R&B Performance
"Jerome," Lizzo *WINNER
"Time Today," BJ The Chicago Kid
"Steady Love," India.Arie
"Real Games," Lucky Daye
"Built For Love," PJ Morton & Jazmine Sullivan
Best R&B Song
"Say So" — Pj Morton, Songwriter (Pj Morton Ft. Jojo) *WINNER
"Could've Been" — Dernst Emile Ii, David "Swagg R'celious" Harris, H.E.R. & Hue "Soundzfire" Strother, Songwriters (H.E.R. Ft. Bryson Tiller)
"Look At Me Now" — Emily King & Jeremy Most, Songwriters (Emily King)
"No Guidance" — Chris Brown, Tyler James Bryant, Nija Charles, Aubrey Graham, Anderson Hernandez, Michee Patrick Lebrun, Joshua Lewis, Noah Shebib & Teddy Walton, Songwriters (Chris Brown Ft. Drake)
"Roll Some Mo" — David Brown, Dernst Emile Ii & Peter Lee Johnson, Songwriters (Lucky Daye)
Best Urban Contemporary Album
"Apollo XXI," Steve Lacy
"Cuz I Love You (Deluxe)," Lizzo *WINNER
"Overload," Georgia Anne Muldrow
"Saturn," Nao
"Being Human in Public," Jessie Reyez
Best R&B Album
"1123," BJ The Chicago Kid
"Painted," Lucky Daye
"Ella Mai," Ella Mai
"Paul," PJ Morton
"Ventura," Anderson .Paak *WINNER
POP
Best Pop Solo Performance
"Spirit," Beyoncé
"Bad Guy," Billie Eilish
"7 Rings," Ariana Grande
"Truth Hurts," Lizzo *WINNER
"You Need to Calm Down," Taylor Swift
Best Pop Duo/Group Performance
"Boyfriend," Ariana Grande & Social House
"Sucker," Jonas Brothers
"Old Town Road," Lil Nas X Featuring Billy Ray Cyrus *WINNER
"Sunflower," Post Malone & Swae Lee
"Senorita," Shawn Mendes & Camila Cabello
Best Pop Vocal Album
"The Lion King: The Gift," Beyoncé
"When We All Fall Asleep, Where Do We Go?," Billie Eilish *WINNER
"Thank U, Next," Ariana Grande
"No. 6 Collaborations Project," Ed Sheeran
"Lover," Taylor Swift
Best Traditional Pop Vocal Album
"Sì," Andrea Bocelli
"Love (Deluxe Edition)," Michael Bublé
"Look Now," Elvis Costello & The Imposters *WINNER
"A Legendary Christmas," John Legend
"Walls," Barbra Streisand
Best Comedy Album
"Quality Time," Jim Gaffigan
"Relatable," Ellen Degeneres
"Right Now," Aziz Ansari
"Son Of Patricia," Trevor Noah
"Sticks & Stones," Dave Chappelle *WINNER
LATIN
Best Latin Pop Album
"#ELDISCO," Alejandro Sanz *WINNER
"Vida," Luis Fonsi
"11:11," Maluma
"Montaner," Ricardo Montaner
"Fantasía," Sebastian Yatra
Best Latin Rock, Urban or Alternative Album
"El Mal Querer," Rosalía *WINNER
"X 100PRE," Bad Bunny
"Oasis," J Balvin & Bad Bunny
"Indestructible," Flor De Toloache
"Almadura," iLe
Best Rock Performance
"This Land," Gary Clark Jr. *WINNER
"Pretty Waste," Bones UK
"History Repeats," Brittany Howard
"Woman," Karen O & Danger Mouse
"Too Bad," Rival Sons
Best Metal Performance
"7empest," Tool *WINNER
"Astorolus – The Great Octopus," Candlemass ft. Tony Iommi
"Humanicide," Death Angel
"Bow Down," I Prevail
"Unleashed," Killswitch Engage
Best Rock Song
"This Land," Gary Clark Jr., Songwriter (Gary Clark Jr.) *WINNER
"Fear Inoculum," Danny Carey, Justin Chancellor, Adam Jones & Maynard James Keenan, Songwriters (Tool)
"Give Yourself A Try," George Daniel, Adam Hann, Matthew Healy & Ross Macdonald, Songwriters (The 1975)
"Harmony Hall," Ezra Koenig, Songwriter (Vampire Weekend)
"History Repeats," Brittany Howard, Songwriter (Brittany Howard)
Best Rock Album
"Social Cues," Cage The Elephant *WINNER
"Amo," Bring Me The Horizon
"In The End," The Cranberries
"Trauma," I Prevail
"Feral Roots," Rival Sons
ALTERNATIVE
Best Alternative Music Album
"Father of the Bride," Vampire Weekend *WINNER
"U.F.O.F.," Big Thief
"Assume Form," James Blake
"i,i," Bon Iver
"Anima," Thom Yorke
why are wizkid and davido rivals
wizkid and sunny ade
ebenezer obey
king sunny ade and ebenezer obey
king sunny ade age
wizkid postrated to sing sunnv ade 6 years ago
the history of davido
Davido unfollows Chioma on Instagram amid Peruzzi scandal
Nigerian music star, David Adeleke, popularly known as Davido has unfollowed his heartrob, Chioma, on Instagram.
This might not be unconnected to a claim that Peruzzi, his artiste, and Chioma had been in a relationship.
On Friday, King Patrick, the Executive Producer at GoldenBoy Entertainment, made revelation about how he had signed Peruzzi.
He released Peruzzi's version of Davido's hit, FIA, which he said was recorded years ago.
Patrick lamented that Peruzzi went behind him to join Davido's label, DMW, and that he was yet to be compensated.
In his #SurvivingPeruzzi thread, Patrick wrote: "I signed Peruzzi and we all moved to Lagos, I got a better accommodation for him, a 5 bedroom house in Sangotedo. I also shot 3 videos for him but we released only one (For Your Pocket) which caught the attention of @Davido
"Davido reached out to Peruzzi and they were in constant contact. Peruzzi started telling me about how Davido wanted "US" to join DMW, I was excited because I wanted that exposure.
"I woke up to the news of the signing and I was mad and that marked the beginning of my depression. If only you know how it feels to be cheated by someone you truly loved and supported with all your heart.
"I have moved past wanting our brotherly relationship back, now all I want is my due compensation. I cannot be cheated out of this unjustly.
"I have been attacked and ambushed before because of this matter, now tell me would an innocent person do this? Twitter please help me restore my sanity and tell your fav to do the right thing."
In his reaction, Davido tweeted: If you're feeling depressed, remember that you're not alone. God is with you always. Don't be afraid to reach out to people in your family, your church, or your friend circles.Ask them to pray with you and not give u drugs ! Hope u feel better bro. Crackhead!"
The response, which apparently angered Patrick, triggered a tweet that seems to have split Davido and Chioma.
He replied: "If you're Feeling stupid and you're out there popping babies and giving girls STDs, don't be sad, reach out to loved ones and get advise from your Huncho (reference to Peruzzi) on how to f*ck his Side Chick and pimp her out to you as his cousin. Let's be guided pls. Incest is a Sin."
We recalls that Davido on September 5, 2019, had an introduction ceremony with his fiancée's family.
Davido and Chioma welcomed a baby boy one month later.
why are wizkid and davido rivals
wizkid and sunny ade
ebenezer obey
king sunny ade and ebenezer obey
king sunny ade age
wizkid postrated to sing sunnv ade 6 years ago
the history of davido