THE REPEATED HISTORY OF TWO RIVALS: CHIEF EBENEZER OBEY VS KING SUNNY ADE, DAVIDO VS WIZKID
THE decade of the 70s was characterized in Nigeria by Afro-fusion music, with the late Fela Anikulapo Kuti as the major inspirer. But alongside this revolution, juju music was also thriving with Ebenezer Obey and Sunny Ade as significant exponents who were seen at the time by their numerous fans as arch rivals. Right now, Davido and Wizkid are arguably two of the greatest music artistes in Africa. With fans running into millions, sold-out shows  in some part of the world, choice automobiles, and state-of-the-art gadgets, the duo are living the life that many Nigerians can only dream of.
An intriguing part of the development of juju music was that the two musicians, Ebenezer Obey and Sunny Ade, had their various styles, backgrounds and approaches, a situation which made the perceived rivalry between them a healthy one that added value to the rising juju music of that period. It was not the kind of contention that caused bad blood but that of competition, motivating each exponent into releasing records that were capable of out doing the other persons output. The circumstances surrounding these artistes forced them to work harder on their lyrics and instrumentation, all of which eventually turned out extraordinary hits that have turned out to be evergreen.
The music which made 'it' for Obey during the 70s was 'Board Members' recorded in 1972 upon the band's arrival from Britain; and 'Board Members' has been his best selling hit throughout the years. Different hits of the 70s include Iwa ika kope (1974), KeteKete, Epo ila (1973), Ota mi dehin lehin mi (1976), Eto Igbeyawo and Madele (1974) amongst several others. Some of the hits with which Sunny Ade competed with Obey include Esu biri biri, Ekilo fomo ode, Nitori awa, and Synchro system, a performer that was inspired by the emerging Afro beat influence of that period, among others.
Despite the fact that they were not foes, each made statements and claims that would in general depict the one as better than the other. For instance, the two of them re-introduced multiple guitars which were used as far back as the 1940s by the Jolly Boys Orchestra into their instrumentation, however Obey asserted responsibility for introducing these guitars Western drum kits, and the transition of the music from a neo-traditional form to an urban social type.
According to Obey who made his first record in 1963,"I noticed that people like to stick to their own ways, especially old people. They don't want to compromise. But the younger ones always want freedom from the old system. They want new things; and knowing that, I modernized the music, and created my own fashion in music, the miliki system. And I happened to be the one who started the modernization of juju music. The fathers of juju music only played one guitar. I introduced three guitars and arranged it in such a way that would catch the attention of the youth and cross to the older folk, so as to have both ears of listeners, and it worked. The three guitars are tenor, rhythm and lead."
So as to keep the competition flaming, Sunny himself would not only lay claim to the introduction of these multiple guitars, he would likewise stress the innovation of the tenor guitar which Bob Ohiri, who was exposed to it in Fela's Africa 70 later played in Sunny's African Beats collection. As a way of stamping down his superiority, he started to lecture on the origin and actual essence of juju music, saying:"The name, juju music, was given to the particular music by the colonial people. In the olden days, any black African medicine was called juju, any music played around there they called it juju music. But now it is a different type of music entirely and we still want the name to remain."
Now, looking at Davido and Wizkid, it can be seen that one advantage that the duo have going for them is their relatively young age. Both in their twenties, they have both been in the spotlight for more than five years now. However, even though one would think that they are best of friends considering that they roll in the same circles; nothing can be farther from the truth. In fact, they can be referred to as terrible rivals in the Nigerian music industry.
Surprisingly, they began as friends and as far back as 2011, they were regularly observed together. Be that as it may, immediately their brands started growing, the gulf between them widened. Industry pundits would recall that their relationship started showing cracks just before the 2012 Nigerian Entertainment Awards in New York. Throughout the years, there have been a few conflicts and online wars between the duo. They occasionally seem to squash the beef but before one can say O.B.O, they continue throwing brickbats at each other.
Davido had said in an interview a few years back, "Since I came out, there has always been this comparison between me and Wizkid. But there's room for everybody; we are not doing the same thing. Funny enough, we used to see each other around at clubs and backstage of events, and there was no problem at all. I've always been a good fan of his (because) he makes good music. It all started with a flight to New York."
In the interim, Wizkid had additionally said in a radio interview,, "Davido dislikes my success but I am way beyond such childish games." Knowing the underlying cause of their persistent conflicts would not take a scientific genius to interpret. Both artistes are usually compared to each other, and whatever Davido does has a way of affecting Wizkid, and vice versa.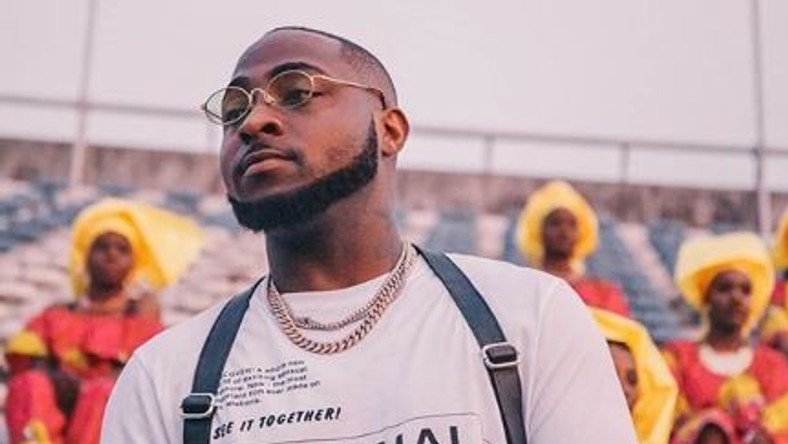 Tragically, these clashes aren't doing both artistes any good, as they are probably going to accomplish more if they are united. As opposed to what a few people may think, artistes don't need to wage war against each other to remain relevant.
Recall that the perceived rivalry between Obey and Sunny in the 70s inspired a lot of followers in a trend which enthroned juju music as mainstay in Lagos and the Yoruba speaking States of the West at the end of the civil war in 1970. The music prospered due to the absence of highlife, which had declined and gone with the war. The two became legends. It might be said, they can be alluded to as trend-setters since they had the more prominent number of followers- musicians whose music started sounding like that of Obey and Sunny, artistes they saw as their mentors.
This was despite the fact that there were such individual styles by I.K. Dairo and Orlando Owoh, which could broaden the scope of juju music. As it turned out, the competition that took place between Obey and Sunny was the creation of their various fans, some of whom were so fanatical and loyal, they were prepared to antagonize any individual who did not adore worship their preferred musician or records because they preferred one to the other.
The artists themselves were friends however they fuelled and manipulated the situation to their own advantage.It helped to boost the sales of their records which they released one after the other, in quick succession. However, as a show of solidarity and friendship, the two, Ebenezer Obey and Sunny Ade, made an effort to dispel the rumour and perceived feeling that they were antagonists.

Even though it was not really known what transpired between Davido and Wizkid at first which started all the 'fight', they publicly made up at an EME concert in December 2017. In any case, the reconciliation was brief. This was clearly the start of the "bromance" between Wizkid and Davido  which Nigerians thought would last as nobody at any point saw it coming. The date was December 24, 2017, and the scene was the well known Eko Hotel and Suites where fans had assembled to listen to their preferred star, Wizkid. It was an unexpected reunion at #WizkidTheConcert when Starboy, Wizkid presented his alleged arch-rival Davido and they performed 'FIA' together. Little did the fans know what was up on the sleeves of Wizkid and his promoters as they were shocked when Davido bounced out from behind the stage and sang his hit song, 'FIA' together with Wizkid. This, we thought had ended the beef between them.
For Ebenezer Obey and Sunny Ade, the venue was 'Obey Miliki Spot' at Olonode, Yaba, Lagos, a night club which was previously patronized by Fela Ransome Kuti's Koola Lobitos when the place was called 'Crystal Garden'. The date was August 16, 1973 when Sunny Ade went to join Ebenezer Obey on the stage to play guitar solos and accompaniment to Obey's music. The audience screamed with excitement.

In fact, in order to convince their different fans that as musicians, they were friends in the same profession, Sunny released an album which had in it 'Oro tonlo', meaning 'what people are saying', where he further asked their fans to stop insinuating that the two of them were enemies, warning them to stop fanning the embers of hatred and antagonism where they did not exist.

The perceived rivalry, which existed only in the imagination of the artistes' fans, was obviously a gimmick of circumstance made out to drive the talents of the two great musicians. Also, it worked perfectly. Sunny Ade's image and popularity since the 70s has achieved enormous measurements. He has turned out to be one of the greatest stars in Nigeria and Africa, yet in addition crosswise over Europe and America. In 1981, for example, Sunny Ade blasted global prominence when Island Records signed him on. On the other hand, his rival, Ebenezer Obey has since become an institution and big influence across West Africa. Even though now an evangelist, he is a successful entrepreneur and still comes out of semi retirement to perform ground- breaking gospel music.
Wizkid and Davido have a great deal of work to do. They ought to learn from Sunny Ade and Ebenezer Obey, and discover an approach to make their rivalry profitable. Their handlers should, as a matter of urgency, call their artistes to request and squash this beef once and for all. They don't necessarily have to be friends but they shouldn't also be enemies.
One of the greatest issues in Nigeria is the the culture of violence in governmental issues; this ought not be permitted to spill into entertainment, which is one of only a few things that unites all Nigerians, regardless of tribe, gender and religion. Furthermore, it is better imagined amount of cash and attention a Wizkid and Davido joint album would create. Entertainment is not about making enemies, it is about doing business and making money. That's why it is called showbiz.
why are wizkid and davido rivals
RUGGEDMAN ATTACKED IN LONDON, SHOULD NIGERIANS BE WORRIED? (SEE VIDEO)
The most dreaded and unexpected has happened to veteran rapper, Ruggedman as he was attacked by angry youths suspected to be fans of cybercrime (Yahoo Yahoo) advocate, Naira Marley barely 24hrs after he was released from prison.
Should we be worried? Yes, we should! If Ruggedman was attacked by fans who advocate crime then there is a big problem in Nigeria. We know that crime has eaten deep in the Nigerian society as many now see it as a means of survival under the guise of the never-ending hardship in Nigeria but if being attacked for speaking against crime is now the order of the day, then we have a very humungous fish to fry.
Prior to this attack, on Friday 14th June 2019, rapper, Naira Marley who had a brawl with Ruggedman was released from prison following an arrest made by the Economic And Financial Crimes Commission (EFCC) on an 11 count charge of cybercrime. This arrest came as a result of his rants on social media where he publicly supported the online criminal acts.
While the rapper got large support from some celebrities and many youths who gave astonishing reasons why online fraud shouldn't be seen as a crime, some were not having it. Championing the team opposing the motion was veteran Rapper Ruggedman who obviously isn't getting much love from the streets at the moment.
If really, those who attacked Ruggedman were linked to Naira Marley, then this could pose as a serious threat to Naira Marley's freedom. Confirming the rumours of the probability that these attackers were actually 'Yahoo Yahoo' advocates, Ruggedman wrote on his Instagram page;
"Being attacked by 4 misguided boys will not deter me from fighting for the youths, even though they blindly fight me"
WATCH VIDEO OF THE ATTACK BELOW:
So what does the near future hold for Naira Marley? We understand that some artistes today gained popularity after their long battle with the law which was used as a tool to win the hearts of fans on the guise of injustice but Naira Marley's case is nowhere near justifiable because Cybercrime is an offence and even though he was released on bail, the possibility of him going back to jail if found guilty is still high. Now, an assault case which could be used against him is like adding salt and other spices to a fresh injury.
If you recall, Ruggedman who was ropped in during the whole Naira Marley saga got more attention of Nigerians after controversial blogger, Kemi Olunloyo accused the #EndSars Advocate of being a snitch. Trust me, whenever Kemi Olunloyo speaks on sensitive matters, crazy or not, Nigerians always keep her words to heart and when you have a set of angry Nigerian youths blinded by hate and vendetta, it's normal to expect such an attack on Ruggedman, only that we didn't think it would travel as far as the United Kingdom with boxing gloves.
Naira Marley, on the other hand, might just be waving goodbye to his career after the whole incident because judging from his history, he has not only had a feud with Ruggedman. Before attacking the likes of popular social media blogger, Tunde Ednut who spoke against cybercrime, the upcoming rapper had a brawl with Nigerian singer, Simi Gold who he called out on social media for allegedly snubbing him at an event. Should we say he was digging his grave unknowingly?
Truth be told, Naira Marley is not the first to have celebrity feuds but as an upcoming artiste trying to set his foot on a firm foundation in the entertainment industry, his move was just a NO NO. Interestingly, amidst the chaos, the upcoming rapper, recently released a song titled 'Opotoyi' with a video which has seen loads of downloads from fans and those curious to know all about the rapper.
While many see it as an attempt by the rapper to distract the public from his mess with the Law, some see it as a sign of greatness on the side of the rapper just as Kemi Olunloyo once prophecied. Besides, not everyone can drop a hot single in cuffs or behind bars.
On the flip side, Ruggedman is actually being called out as well by some Nigerians who claim the attack was just staged. Not that I'm one to believe such an accusation but a photo of Ruggedman and a British policeman which was allegedly taken after the incident makes the accusation look true.
Remember the Jussie Smollett case where the actor and singer claimed he was a victim of a homophobic attack which later on turned out to be untrue? well, many Nigerians are seeing it from that angle. Anyway, whatever the case may be, Ruggedman who has released a video confirming he was okay after the attack has just heightened the drama surrounding Naira Marley and the future of the upcoming rapper in the entertainment industry looks bleak.
WATCH RUGGEDMAN'S VIDEO BELOW:
For now, all I can say is that Ruggedman should watch his back and Naira Marley should try getting to the bottom of the matter because if he is discovered to be linked to this fresh attack, it will be an Adios Amigos case for his musical career. For your reading pleasure, below are the reactions of some Nigerians;
why are wizkid and davido rivals
Naira Marley Released from prison 14 Days After He Was Granted Bail
Azeez Fashola, Nigerian musician better known as Naira Marley has been released from prison custody after perfecting his bail condition.
The artiste was arrested and charged to court by the Economic and Financial Crimes Commission on an 11 count charge of advance fee fraud popularly called 'yahoo yahoo'.
Azeez Fashola, aka, Naira Marley, who had been in prison custody pending when he would perfect his bail conditions following his arraignment by the Economic and Financial Crimes Commission (EFCC) before Justice Nicolas Oweibo of Federal High Court, Lagos.
Justice Oweibo had said one of the sureties must be on Grade Level 10 in the federal or state employment.
The other surety must have a landed property within the court's jurisdiction.
The judge directed the EFCC to verify the bail terms and adjourned until October 22 for trial.
The EFCC is prosecuting Naira Marley for alleged credit card fraud.
He was charged with 11 counts of violating the Cyber Crimes Act of 2015.
The defendant pleaded not guilty.
The musician risks seven years in jail if found guilty.
why are wizkid and davido rivals