FINALLY, SINGER SIMI BREAKS SILENCE ON NAIRA MARLEY'S ARREST, WRITES ABOUT HER PERSONALITY (PHOTOS)
The Nigerian  Afro pop  female singer, Simi have finally broke her silence over Naira Marley's arrest  as she reacted in a question and answer session. The session reveals that the singer is un happy about it even though had Naira Marley accused her of snubbing him at an event.
The singer in a long post took her time to described herself as a person of conviction, also disclosing exclusively how much she loved her mother and husband.
She further went on to reveal that  she  would  fight for anything she believes in. The singer didn't fail to highlight the numerous life values she holds pristine,  adding that she's very hard to bully and also rarely holds a grudge.
According to unclesuru, taking to her handle she wrote; "Lol. OK. It's about to be a long story. I'm a person of conviction. If i believe something, i will fight for it . I'm driven by my passion, by my desire to be happy, by my need for peace. Money don't drive me. I like nice things, but I'm content. Never had a need to impress anyone."

"Everything i do, i do because it makes me happy. i work too much, sleep too little. I hate ass-kissing /kissers. The only people that can hurt my feelings are the people i give a fuck about. every body else is just noise. And if i give a fuck about you and you take me for granted, i will move you to the other list pronto. I'm not very patient. If you make me mad, I'll confront you. If i hurt you, i'll apologise. I'm loyal af. I always tell my friends the truth, always."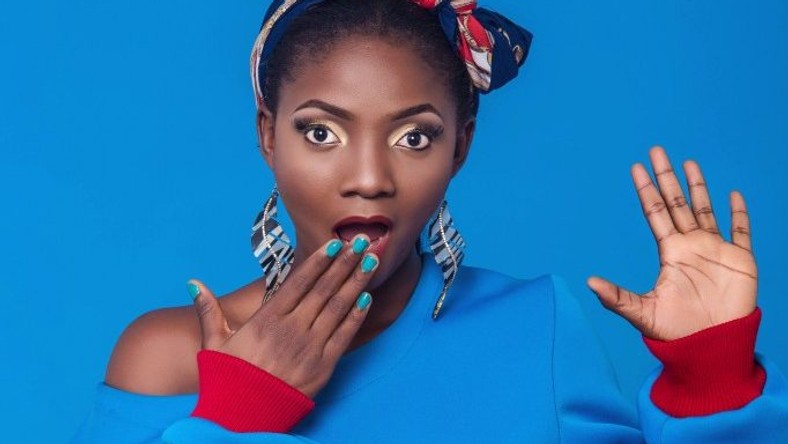 "I won't correct people i love publicly. First i voltron for them in public then i hassle them privately. I almost always give my opinion only when i'm asked (unless it's something that is paining me) I can't stand fake people. I don't know how to hold a grudge, but i know how to forget people that are disloyal to me. I hate the abuse of "sorry". I love my mom. So much. I believe in love more than i do with religion. I looove mine man."
"I'm a practical- optimist. I'm really hard to bully, like i honestly don't give a fuck. Music is my everything but i'm really good at a lot of thing. I don't think i'm better than anyone. I think everyone is capable of bad and good. but we are all responsible for the decisions we make. Alot of people think i'm quiet until they see me on some blog talmbout, "when did she start talking" lol. I'm not quiet. or passive. I'm just funny. I'm opinionated. I have no problem admitting i'm wrong."
"I hate sluggish way of laiv pliz. I talk alot when i'm hungry or tipsy. I don't remember if i can dance. I love Jesus. I have always believe i am one of his faves. I hate smoke. Any Kind. If you blow it my direction, i can sound you. My sister is my best friend, uhm.. terrified of heights."
What are your thoughts on this? Kindly leave  a comment and don't forget to share
think
naira marley girlfriend pictures
Don Jazzy sends message to Buhari over appointment of new economic team
Mavin producer, Don Jazzy has commended President Muhammadu Buhari for appointing a new economic team.
The Presidency had said that the new team is made up of the following: Prof. Doyin Salami – Chairman; Dr. Mohammed Sagagi – Vice-Chairman; Prof. Ode Ojowu – Member; Dr. Shehu Yahaya – Member; Dr. Iyabo Masha – Member; Prof. Chukwuma Soludo – Member; Mr. Bismark Rewane – Member; Dr. Mohammed Adaya Salisu – Secretary (Senior Special Assistant to the President, Development Policy).
Reacting, Don Jazzy, while describing the appointees as ' brightest minds said they deserved the appointment.
He, however, advised the Buhari led-government to prioritize the development of Nigeria's Human Development Index, HDI.
He wrote on Instagram, "Appointees in the new Economic Advisory Council are some of the brightest minds we have in the country and their appointments are well-deserved.
"Hopefully, the government's reposed trust in their expertise would have positive effects on the economy. However, I would advise the govt. to prioritize the development of our HDI in this term. Substantial funds should be earmarked in our fiscal budgets to improve our Education and Health sectors in compliance with WHO and UNESCO. Bill Gates sounded this note of warning in a meeting with the National Economic council one year ago, faulting the Economic Recovery and Growth Plan(ERGP) which doesn't prioritize human capacity development.
"I understand people would be wondering how this would affect our economy positively. Let's consider this. In the south here where Education is considered to be very important in many families, parents spend a lot of money on educating their children.
"Many of these parents are civil servants who only rely on their salaries in these times when the minimum wage is a meagre $83.5. These parents are forced to take different loans to educate their offspring and keep them healthy, thereby making their monthly net income to be insufficient.
" This is one of the reasons why more people keep slipping into extreme poverty everyday. Almost half of the population is already in abject penury and all hands must be on deck to avoid the worse."
think
naira marley girlfriend pictures
BBNaija: Organisers announce new twist, cancel eviction this week
Organisers of Big Brother Naija, BBNaija, has announced a twist to the reality show.
Official host of BBNaija, Ebuka Obi-Uchendu during Sunday night live eviction disclosed that there would be no eviction this week.
Ebuka added that there would also be no nominations by housemates even as he urged viewers to expect more surprises as from 10pm on Sunday.
He added that the task for veto power will be different this Sunday too.
We reported that Khafi was evicted from the BBNaija reality show.
Her eviction has left 10 housemates battling for N60m worth of prizes.
think
naira marley girlfriend pictures