Manchester United Under 23s coach Ricky Sbragia has left the club as they look to instigate changes this summer.
Academy boss Nicky Butt will oversee a summer restructuring that is geared to improve levels under the first team and could also see former United midfielder Quinton Fortune take up a role.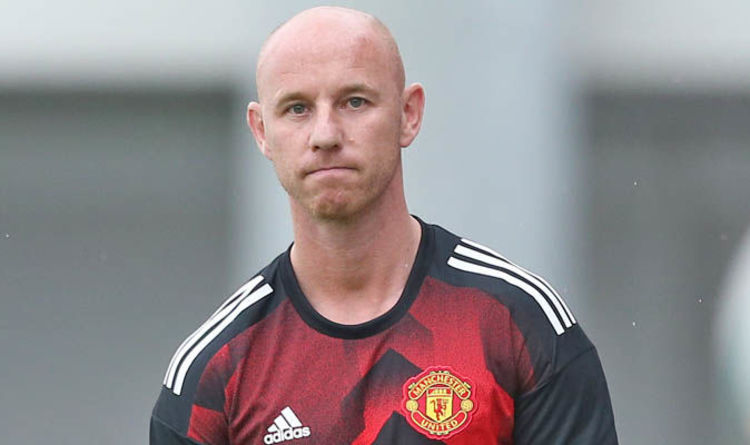 A return for Warren Joyce had been mooted but he is considering other options after leaving his role as coach of Melbourne City.
Sbragia, 62, returned to the club after 12 years away in 2017 but, though he was well-liked, the U23s were relegated last year and failed to make play-offs this season.
Ole Gunnar Solskjaer had called upon a number of the U23 squad but United are likely to add more youngsters as part of their summer recruitment with Stoke City's 18-year-old centre back Nathan Collins an option.
Solskjaer has threatened big changes behind the scenes and wants to instil greater fitness, too.
He has warned first-team players they will not be welcome on the club's pre-season tour if they return overweight.
United's youth teams have fallen behind their rivals in recent years and Sbragia's departure is set to mark the beginning of an overhaul at all levels of the club.
The 62-year-old was enjoying his second spell at the Premier League club, having helped develop the likes of Darren Fletcher and Kieran Richardson during his first stint as reserves manager between 2002 and 2005.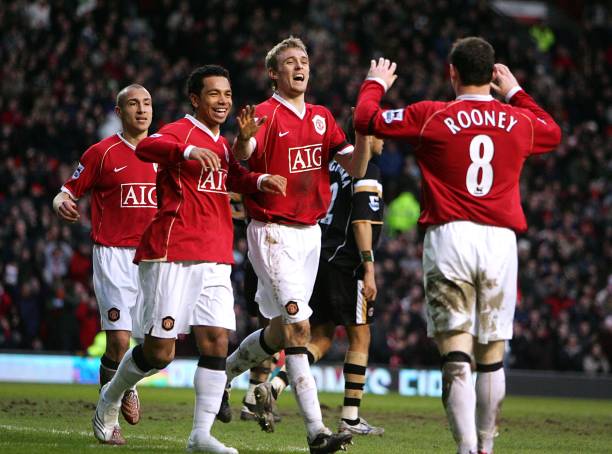 But during his time in charge this time around, United were relegated from the top tier of Premier League 2 in 2017-18.
Last season they finished sixth in the 12-team second division, with their equivalents from Arsenal, Liverpool, Chelsea, Tottenham and Manchester City all still in the league above.
Joyce, meanwhile, spent eight years as reserve-team manager before he left in 2016 to take over at Wigan.
EPL: Solskjaer gives latest update on Ighalo's future at Man Utd
Manchester United manager, Ole Gunnar Solskjaer, has provided the latest update on striker Odion Ighalo's future at Old Trafford.
Ighalo's loan deal at Man United will end on May 31.
The 30-year-old joined United on a six-month loan deal from the Chinese club, Shanghai Shenhua in the January transfer window.
DAILY POST had reported that Shenhua had rejected Man United's requests to keep the Nigerian striker at Old Trafford for another three months.
Speaking on Ighalo's future at Man United, Solskjaer told MUTV: "The loan deal went until the end of May now, so obviously he's supposed to be going back.
"We're in dialogue. They've been great towards us, his club, and allowed him to play for his dream club.
"It's been a dream for him and hopefully he can finish off what he started, hopefully with a trophy for us.
"At the moment, nothing has been agreed. Their league is going to get started soon so we're just waiting to see."
La Liga: Resumption date for Spanish top-flight league finally revealed
Spanish Prime Minister, Pedro Sanchez has disclosed that La Liga will be able to resume from June 8.
We recalls that La Liga had been suspended for the past two to three months due to the coronavirus pandemic.
Sanchez disclosed this on Saturday afternoon during a press conference, in which he assured "the worst is behind us" after COVID-19 deaths and new cases fell significantly in recent weeks in Spain.
He said: "La Liga can begin again from June 8.
"The ball will roll with all the necessary health and safety conditions in place."
The Prime Minister also announced that the borders were opening up again to tourists from July onwards.
Meanwhile, the German Bundesliga had already resumed last weekend.