The Federal High Court sitting in Ikoyi has granted Nigerian Musician Azeez Fashola bail.
At the resumed bail application, his lead defense counsel Olalekan Ojo for the singer apologized for his absence at the initial arraignment on May 20 due to heavy down poor.
Ojo urged the court to accept the bail application Prima Facie based on the presumption of his innocence in accordance with Section 162 (1)
The defense also pleaded that a liberal approach is taken in hearing the bail application.
The prosecution counsel, led by Rotimi Oyedepo, however, argued that it is not the temporary release of the singer that mattered but the final judgment.
He, therefore, urged the court to grant accelerated hearing rather than bail.
He added that since the lawyer of the defendant said the defendant is a celebrity, then his actions and inactions have a multiplier effect on youths in the entire federation.
Justice Nicholas Oweibo who presided over the bail hearing after listening to the defense and prosecution arguments granted the singer bail to the sum of two million naira, two sureties.
The trial has been adjourned to 22, 23 and 24 of October for accelerated hearing.
Source: Sahara Reporters
Tacha speaks on having a body odour in Cool FM interview
Tacha speaks on having a body odour in Cool FM interview.
Former Big Brother Naija's housemate, Tacha aka Port Harcourt first daughter, has finally talked about her alleged body odour in her interview with COOL FM.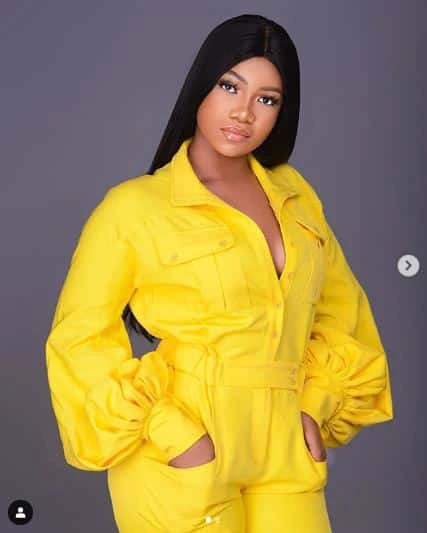 When asked if the rumour about she having a body adour is true, Tacha replied;
"Well I'm here, what do you think?"
Recall that, during the days of the reality show, Mike was heard telling Khafi to tell her friend to top up (use deodorant).
Despite not mentioning any names, quite a number of viewers have assumed he was talking about Tacha seeing as she and Khafi are pals. Well, Khafi and Cindy are also pals.
Some other housemates, seemed to agree with the idea that someone has body odour, going by their reactions.
BBNaija: Tacha reveals how Biggie "turned her on" during reality show
Tacha, one of the housemates during the 2019 Big Brother Naija, has claimed that the only person she was attracted to while in the house was Biggie.
Biggie is the instructive voice behind the screen of the reality show.
Tacha stated this during an interview on Cool FM with Dotun and Kemi Smallz.
While responding to a question about who she was attracted to in the house, Tacha narrated how Biggie had summoned and "turned her on" with the 'No-Leave-No-Transfer' slogan.
"I was attracted to Biggie. I was attracted to his voice and Biggie once turned me on.
"When Frodd won the Ultimate Veto Power and it was nomination night, he called Tacha. And after calling other nominees, he called Tacha again.
"When I queried, he said, 'Tacha, no leave, no transfer' and that turned me on. I was like 'Wow, Biggie did that for me!," Tacha said.
Tacha, was, however, disqualified from the show due to violent behaviour.