Former Manchester United coach Jose Mourinho has indicated that should a player want to proclaim himself as the best in the world then he will have to develop a winning spirit.The Portuguese went on to hail Cristiano Ronaldo's work ethic and he explained the secret behind the forward's success.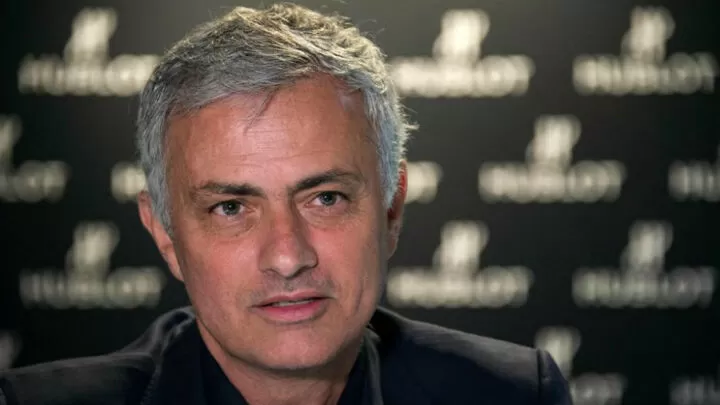 "The best player in the world has to be a winner," he told Eleven Sports Portugal. "He has to have quality and talent, but it's not going to work without titles. "If Juventus had won the Champions League we would say that Ronaldo will win the Ballon d'Or.
"If Barcelona had won the Champions League, having already won LaLiga Santander, and if he were to win the Copa America then the prize would be for Lionel Messi. "That's why I always say that you have get important victories.
"There are players who are really special and who, from a mental point of view, are impeccable. "[Ronaldo] has it in his head, in his nature, in his DNA. "Ambition, motivation and personal pride are things you can't buy and things people are born with."
The 56-year-old remains without a team after his departure from Manchester United and he opened up on his future. "I didn't need to recover from anything, but I needed my time to analyse what I had been analysing during the months I worked [at Manchester United]," he noted.
"What happened was nothing that I didn't expect and I have been using my time to project my future, to improve myself technically and give a new dimension to my work, without obviously losing what I am.
"Winning a fifth different championship or winning a Champions League for a third different club are things I would like to do, but I don't go for that."
EPL: How Solskjaer is planning to turn Rashford into Ronaldo
Manchester United manager, Ole Gunnar Solskjaer, has been putting Marcus Rashford through the same finishing drills that turned Cristiano Ronaldo into a legend at the club, the UK Mirror reports.
The Norwegian decided to sell Romelu Lukaku to Inter Milan this summer and has told Rashford he wants him to step up this season.
Like Ronaldo, Rashford has spent most of his early United career on the wings, but Solskjaer now wants the 21-year-old to get into central positions and start personally to oversee the drills.
The sessions are focused on one and two-touch finishes, while Rashford is encouraged to make runs from out-to-in, like he did to good effect against Chelsea for United's third goal last weekend.
Solskjaer was sidelined with a long-term knee injury, when he witnessed from the sidelines, how Ronaldo transformed his playing style.
Details of Alexis Sanchez's deal to join Inter Milan revealed
Manchester United forward, Alexis Sanchez, could become an Inter Milan player in the next 24 hours, according to the Daily Mail.
The Chilean is keen to move to Inter and has received permission from United. to speak to the Italian giants and manager Antonio Conte.
Inter want to bring the forward to the San Siro on an initial 12-month loan deal, paying €5million (£4.5m) upfront.
They would then pay United a further €18m (£16.5m) at the end of a second season-long loan spell.
United want to receive €25m (£22m) for Sanchez upfront instead and are not keen on accepting the lower figure being offered by Inter.
There should be no difficulty in Inter agreeing personal terms with Sanchez though, as he is willing to take a pay cut on his £500,000-a-week pay packet.