Former Manchester United coach Jose Mourinho has indicated that should a player want to proclaim himself as the best in the world then he will have to develop a winning spirit.The Portuguese went on to hail Cristiano Ronaldo's work ethic and he explained the secret behind the forward's success.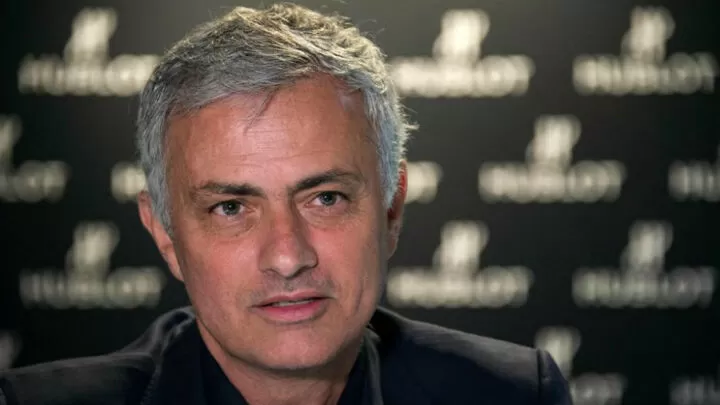 "The best player in the world has to be a winner," he told Eleven Sports Portugal. "He has to have quality and talent, but it's not going to work without titles. "If Juventus had won the Champions League we would say that Ronaldo will win the Ballon d'Or.
"If Barcelona had won the Champions League, having already won LaLiga Santander, and if he were to win the Copa America then the prize would be for Lionel Messi. "That's why I always say that you have get important victories.
"There are players who are really special and who, from a mental point of view, are impeccable. "[Ronaldo] has it in his head, in his nature, in his DNA. "Ambition, motivation and personal pride are things you can't buy and things people are born with."
The 56-year-old remains without a team after his departure from Manchester United and he opened up on his future. "I didn't need to recover from anything, but I needed my time to analyse what I had been analysing during the months I worked [at Manchester United]," he noted.
"What happened was nothing that I didn't expect and I have been using my time to project my future, to improve myself technically and give a new dimension to my work, without obviously losing what I am.
"Winning a fifth different championship or winning a Champions League for a third different club are things I would like to do, but I don't go for that."
PSG vs Man Utd: Maguire, Cavani, Greenwood out of Champions League clash
The Manchester United squad have travelled to Paris without Edinson Cavani, Harry Maguire, Jesse Lingard and Eric Bailly.
They will all miss their first Champions League group game against Paris Saint-Germain.
Maguire, Greenwood, Bailly and Lingard are injured, while Cavani is not fit enough to play.
Bruno Fernandes will skipper United in the absence of Maguire.
United manager Solskjaer said on Monday: "We hope the players won't be away for too long. Edinson needs a few more days training before we can think about the weekend.
"Hopefully the same with Harry, Eric and Mason as well, but we're not sure about that."
BREAKING: Cristiano Ronaldo tests positive for COVID-19
Cristiano Ronaldo has tested positive for Covid-19, Portugal's Football Federation confirmed on Tuesday.
The 35-year-old is said to be "doing well, without symptoms, and in isolation", with no further positive tests reported in the squad ahead of Wednesday's Nations League match against Sweden.
The PFF confirmed in a statement: "Following the positive case, the remaining players underwent new tests this Tuesday morning, all with a negative result, and are available to Fernando Santos for training this afternoon, in Cidade do Futebol.
"The game (against Sweden), counting for the qualification phase of the Nations League, is scheduled for Wednesday, at 19:45, in Alvalade."
More to follow…