Former Manchester United coach Jose Mourinho has indicated that should a player want to proclaim himself as the best in the world then he will have to develop a winning spirit.The Portuguese went on to hail Cristiano Ronaldo's work ethic and he explained the secret behind the forward's success.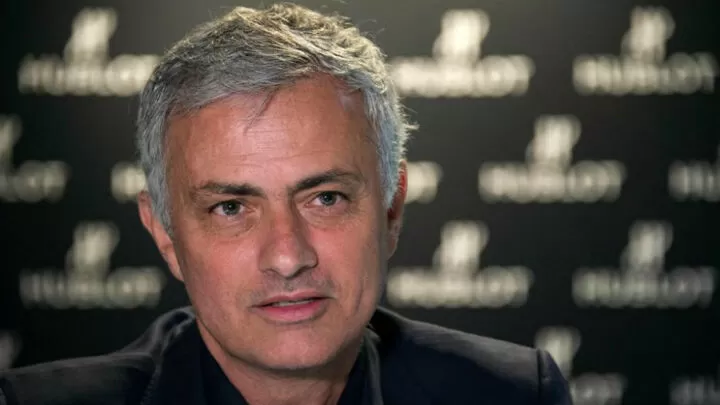 "The best player in the world has to be a winner," he told Eleven Sports Portugal. "He has to have quality and talent, but it's not going to work without titles. "If Juventus had won the Champions League we would say that Ronaldo will win the Ballon d'Or.
"If Barcelona had won the Champions League, having already won LaLiga Santander, and if he were to win the Copa America then the prize would be for Lionel Messi. "That's why I always say that you have get important victories.
"There are players who are really special and who, from a mental point of view, are impeccable. "[Ronaldo] has it in his head, in his nature, in his DNA. "Ambition, motivation and personal pride are things you can't buy and things people are born with."
The 56-year-old remains without a team after his departure from Manchester United and he opened up on his future. "I didn't need to recover from anything, but I needed my time to analyse what I had been analysing during the months I worked [at Manchester United]," he noted.
"What happened was nothing that I didn't expect and I have been using my time to project my future, to improve myself technically and give a new dimension to my work, without obviously losing what I am.
"Winning a fifth different championship or winning a Champions League for a third different club are things I would like to do, but I don't go for that."
EPL: Solskjaer gives latest update on Ighalo's future at Man Utd
Manchester United manager, Ole Gunnar Solskjaer, has provided the latest update on striker Odion Ighalo's future at Old Trafford.
Ighalo's loan deal at Man United will end on May 31.
The 30-year-old joined United on a six-month loan deal from the Chinese club, Shanghai Shenhua in the January transfer window.
DAILY POST had reported that Shenhua had rejected Man United's requests to keep the Nigerian striker at Old Trafford for another three months.
Speaking on Ighalo's future at Man United, Solskjaer told MUTV: "The loan deal went until the end of May now, so obviously he's supposed to be going back.
"We're in dialogue. They've been great towards us, his club, and allowed him to play for his dream club.
"It's been a dream for him and hopefully he can finish off what he started, hopefully with a trophy for us.
"At the moment, nothing has been agreed. Their league is going to get started soon so we're just waiting to see."
La Liga: Resumption date for Spanish top-flight league finally revealed
Spanish Prime Minister, Pedro Sanchez has disclosed that La Liga will be able to resume from June 8.
We recalls that La Liga had been suspended for the past two to three months due to the coronavirus pandemic.
Sanchez disclosed this on Saturday afternoon during a press conference, in which he assured "the worst is behind us" after COVID-19 deaths and new cases fell significantly in recent weeks in Spain.
He said: "La Liga can begin again from June 8.
"The ball will roll with all the necessary health and safety conditions in place."
The Prime Minister also announced that the borders were opening up again to tourists from July onwards.
Meanwhile, the German Bundesliga had already resumed last weekend.