6 things you're doing that could cause relationship problems
Relationships are a two-way street. Yes, your partner may have some things they could work on but that doesn't mean you're completely blameless when it comes to your relationship problems.
No one likes admitting, even to themselves, that they may be doing something wrong, but looking at your behaviour with a critical eye can have a really positive impact on your relationship.
Here are 6 things you might be guilty of that often cause relationship problems:
Having unrealistic expectations
If you expect to come home to a fresh bouquet of flowers every day from your practical and budget-conscious boyfriend, you're going to be disappointed… a lot.
We all have certain expectations in a relationship. These can range from big things, like marriage and kids, to smaller details like if you're okay with socks on the bathroom floor.
It's important that you sit down and discuss these expectations so you're both on the same page. This way you'll understand what each of you expects from the other.
Not respecting boundaries
Just because you're comfortable with something, doesn't mean your significant other (SO) is. If he isn't okay with being very affectionate in front of his parents, respect that.
Boundaries are there to create a safe space in a relationship so they should be agreed upon and respected by both parties. Figure out what they are for both of you early on in the relationship, before any resentment can come into play.
This doesn't mean that you have to be the only one making sacrifices, but the two of you should have mutual respect for the lines put in place.
Expecting affection, but not giving it
In a relationship, we all want to feel loved and appreciated, so being affectionate with your partner is important. If you want more affection between the two of you, being cold and offish won't magically make your relationship warm and loving.
Try doing something for your SO like watching his favourite movie together or making him a cup of coffee while he's still in bed on a Sunday morning. Those little acts of kindness will make a big impact in creating a loving relationship.
Communicating poorly
Good communication has been touted as the number one requirement for any happy relationship. So it's not surprising that a lack of it can cause serious relationship problems.
If your partner has done something that annoyed or upset you, speak up. Tell them what you have an issue with, how it made you feel and offer a solution to avoid it in the future.
Allow them to do the same and have mutual respect for each other during the process. This way, you'll be able to deal with small disagreements before they become serious issues.
Being overly critical
We all know relationships take compromise. You're both learning how to live together harmoniously and this means quite a bit of trial and error.
The worst thing to do when your partner is attempting to improve is to immediately begin criticizing their efforts. No one likes being yelled at for doing their best and this might discourage them from trying again in the future.
If you see your partner is trying to improve, even if the attempt is not perfect, give them some positive feedback and offer assistance in order to encourage them to keep at it.
Using your partner as your go-to scapegoat
Nobody likes being treated as someone else's emotional punching bag, especially when that person has done nothing wrong.
If you've had a stressful day at work or your sister said something that rubbed you the wrong way, don't snap at your partner when they ask what's for dinner and take your frustrations out on them.
Instead, try venting your feelings to your SO and ask them for advice on the situation. This will turn a bad mood into a helpful bonding opportunity.
Six Strange Things Women Do When They Are Cheating In A Relationship
Six Strange Things Women Do When They Are Cheating In A Relationshi
Their are some certain things men should get suspicious of in other to know where they stand and be able to act fast.
One thing about relationships is that you can easily know when men are cheating due to their predictable actions. But for their female counterpart, the reverse is the case. All thanks to their secret lifestyle
Unfortunately for women, their behaviors always disappoint them naturally. So here are six Strange things women do when they are cheating in a relationship
1. She never parts with her phone.
She start being too private with her phone. Everyone is entitled to their own privacy, but if she's being too secretive with her phone, then their is a problem.
2. When she starts becoming disrespectful.
It's very painful when a girl who love and cherish you suddenly start becoming disrespectful to you. Do not assume it is normal because another man is now in her life and also flashing money on her.
3. No calls around you.
If she hastenly cut call around you or she avoided some male callers when you are around, better make sure you keep your eyes open.
She might also prefer not to pick your calls, at this point just know that she is with some other guy.
4. Strongly in opposition.
A minor disagreement happens now and then between every couples, but if she gets miffed over minute issue, you need to be careful as their is something she is hiding behind her anger.
5. When she wants a break in the relationship.
This particular one is really common. When she suddenly wants a break in the relationship, just know that she is cheating.
6. She is always lost in thoughts.
Women are known to be attentive creatures and good listeners. They sacrifice a lot in relationships, but if she barely pays attention to what her man is saying, just no that she is cheating because someone else is playing that role for the boyfriend.
3 things women do when they are cheating Can your relationship recover from cheating
3 things women do when they are cheating
Can your relationship recover from cheating?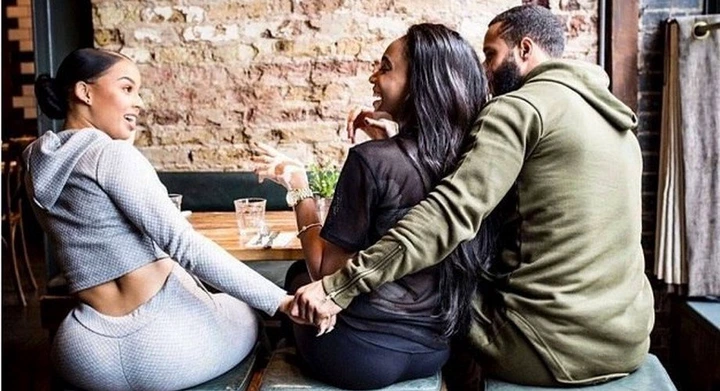 People cheat for different reasons. The general consensus is that it's wrong. No ifs, and or buts.
If you've ever been cheated on, you know that it feels pretty awful. It's a blow to your ego and your self-esteem. If you are a man reading this article; here are subtle signs that your woman is cheating on you.
She is always lost in thought
Women are known to be attentive creatures and great listeners. They sacrifice a lot in relationships but if she barely pays attention to what their man is saying, that means something or someone else is playing on their minds.
In fact, sometimes she may be totally lost in thought and may even lose touch with reality. If she is cheating, she will also probably think of ways to break up and hence, may appear distracted.
She has lost interest in romance
No matter how good the lovemaking was, she will lose interest if she is dating another man. She will begin to act so cold and distant lately; finding excuses not to have intimate time with you.
Constantly asking about her man's schedule
Most women inquire about their man's daily itinerary to plan for surprises, prepare supper on time or go on dates. But if she suddenly takes too much interest in her man's schedule, and wants to know exactly when he leaves and comes back home, she might be planning to have the other guy over for a visit.