Young people are 'growing small horns in their skull due to excessive phone use'
Young people are 'growing small horns in their skull due to excessive phone use'
Scientists have discovered that young people are developing weird horn-like growths in their skull caused by excessive phone use.
Researchers from Australia found small build-ups of bone in the back of the heads which are the result of bad posture.
It's believed that bending over a phone can transfer weight to the back of the head, resulting in the growth of bone in nearby ligaments and tendons.
'You may say it looks like a bird's beak, a horn, a hook,' chiropractor David Shahar, first author of a paper discussing the problem,
'These formations take a long time to develop, so that means that those individuals who suffer from them probably have been stressing that area since early childhood.'
Shahar and colleagues have written two pieces of research about the horns, which are now being discussed online thanks to a recent article on the BBC with the headline:
Their latest research was published last year and warned of 'sustained aberrant postures associated with the emergence and extensive use of hand-held contemporary technologies, such as smartphones and tablets'.
The lumps are called enlarged external occipital protuberances and are not harmful in themselves, although they are 'a portent of something nasty going on elsewhere, a sign that the head and neck are not in the proper configuration'.
Shahar and his team found horns in 41% of the young adults they assessed, with men more affected than women.
The small formations were more than 10 millimetres in size.
If you have the horns, you can probably feel them by reaching around to the bottom of the back of your head.
The researchers advised smartphone users to pay attention to their posture in order to keep the horns at bay.
China owes the world an explanation; how come they have the best recovery rate from COVID-19?
China owes the world an explanation; how come they have the best recovery rate from COVID-19?
Let us take a quick look at the stats of the number of COVID-19 cases across the world, since the outbreak of this deadly pandemic. The USA has 123,000 cases with 3,000 recoveries which stands at 2%. Italy has 92,000 cases with 12,000 recoveries which stands at 13%. Spain's 16%, Germany's 14% and the UK 0.7% recovery rate is another point to ponder about at this point. But have you noticed that China had 81,000 cases and 75,000 recoveries which pegs her recovery rate at a staggering 92.5%.
China gave the world this virus, China now has the highest recovery rate; don't you think China owes the world an explanation? It's either China has a cure/vaccine that they are not sharing with the world; or China is lying about the true numbers, or China is lying about the true purpose and intention of this virus unleashed on the world.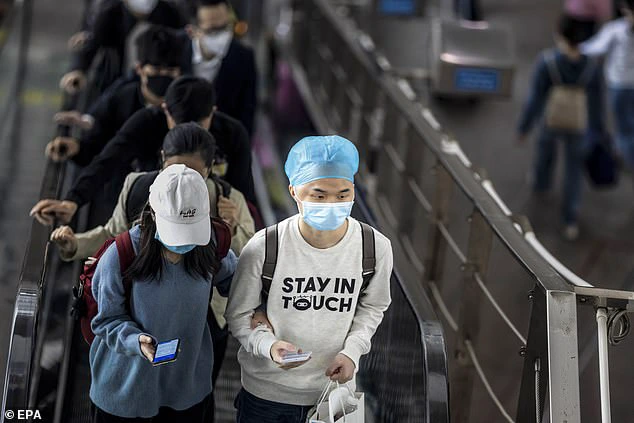 To make matters worse, some countries like Spain and Czech Republic lamented that China sold them fake testing kits in this global crisis. "China had it the longest so their recovery is highest" and by the way, the earliest clusters outside China was Japan, Thailand, South Korea; but today, Japan has 1600 cases, 400 recoveries and Thailand has 1300 cases with 97 recoveries. And these were the first places outside China. China is not being honest, they owe the world an explanation
South Korea has had it as long as China/ with few weeks behind China but till now, South Korea recovery numbers is barely 60% while 92% recovery from China actually begs for a lot of investigation. Anyway, when this whole pandemic ends, the whole world has a lot to learn if we ever get to know the whole truth. And somehow, this virus missed Shanghai and Beijing- the most important cities in terms of economy and trade for China; is that a coincidence?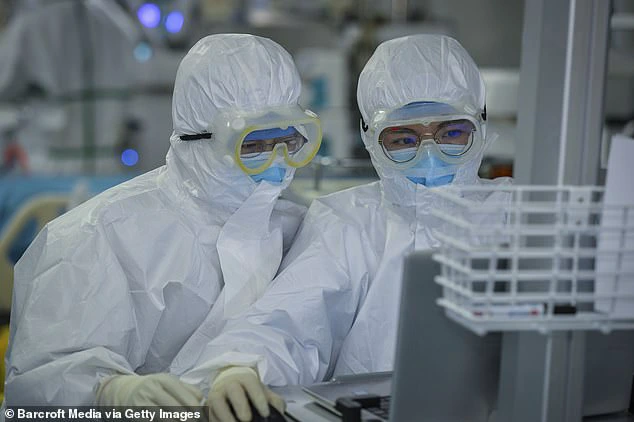 Quarantine? Lockdown? Good explanation. But Milan was hit; London is hit right now; Paris was hit; New York is hit right now; Only China's best cities escaped. Will we ever get the truth? I'm not sure. If there is something I am sure of, I know China is not totally honest on this thing.This virus has ruined Europe; it is ruining America as we speak. This virus is killing people round the world and sinking global economies.
Somehow, China in the middle of all this is recording a 92% recovery rate. Something is fishy. Something doesn't add up somewhere. These are the actual numbers: Spain 73,000 cases and 12,000 recoveries; Germany 57,000 cases and 8,000 recoveries; UK 17,000 cases and 135 recoveries; Iran 35,000 cases and 11,000 recoveries.
Look through the chart, only China has 92.5% recovery. There's something China is NOT telling the world!
UPDATE from China -Latest research on how CORONA VIRUS is transmitted and how to stay safe.
UPDATE from China -Latest research on how CORONA VIRUS is transmitted and how to stay safe.
The Chinese now understand how the virus is transmitted from all the autopsies they have carried out. The virus obstructs the airways and the lungs and mucus solidifies in the throat. The image below is an x-ray image of how COVID19 appears in the lungs
The only way to get the medication into the patient is to open up a way through the body (this takes a number of days).
The recommendation to safeguard yourself from the virus is:
1. Drink lots of hot liquid – coffee, tea, soups, warm water. Take a sip of warm liquids every 20 minutes. This will keep your mouth moist and any virus that enters will have to go straight to the stomach instead of staying in the mouth. The gastric juices in the stomach will neutralize the virus before it can get to the lungs.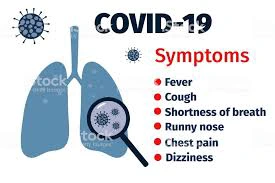 2. Take a bath/shower immediately you get home from being out on the streets. The virus attaches itself to hair and clothes and any soap/detergent will kill it. Avoid sitting down anywhere and go straight to the bathroom. Wash your clothes or put it in direct sunlight immediately.
3. Be vigilant about touching metallic surfaces because the virus can be viable up to 9 days on them. Wipe down surfaces like door knob, hand rails regularly with sanitizers and keep all surfaces clean.
4. Don't smoke – This weakens your immune system.
5. Wash your hands every 20 minutes for at least 20 seconds with soap and water. Or use an alcohol based sanitizer.
6. Eat fruits and vegetables
7. Try to avoid getting the common flu. This will lower the immune system and make it easier to attract illness. Avoid taking cold things.