The average Nigerian man is  well built, chiselled body like that of Kratos, blessed with the biggest Phallus in the world and always ready to put in the work when called to the other room. Recent statistics revealed that the average Nigerian man are amongst the sexiest men in the world, wonderfully created by the Creator and blessed in all departments.
There are some certain signs a Nigerian man would display and you'd be sure, he is  ready to walk you down the aisle and  make you the mother of his unborn children.
As a woman or lady,your job is look out for these sign and if they are present in  the man you love then you'd know for sure that he is truly the one. The real questions is, what are the signs a Nigerian man who wants to marry you displays ? This is a tough question, to be honest, but there are always strong indications.
He Respects You: Everyman who loves his lady would definitely respect her. Because respect is key. As a lady, you should know that a man who doesn't respect you would never marry you.  If he doesn't respect you, he has no regard for you and you are just like the average girl to him. Love comes with respect, a man that truly loves you will respect you. This a big sign if any man is going to get married to you.
He Apologizes and Wants to Settle Differences: A man really care for you would always look out for your best interest. In spite whether or not it is convenient for him. What do i mean by this? When trivial issues comes up, both of you are angry at the times without trying to apologize or settle differences, he is surely wasting your time. But a good man who loves you and wants to be with you will always want to settle differences and see both of you happy, it's just simple as that.
Introduces You to His Family: Do snort just yet, I know even the unserious men take this route now to put up a façade, but if he really cares, you'd know by the way he carries you whenever both of you go visiting his family.   There is a saying – Family is everything.  A man introducing you to his family while carrying you like a queen  means he likes you so much and his probably thinking long term for the both of you.
He is Concerned About Your Growth and Development: A man who deeply love you and want to settle down with you would always look beyond sxxual gratification they derive from you as their women. A man who wants sxx every time in a relationship, do not have you at heart, and won't care about your goals or aspirations as long as you satisfy them in the other room, it's hard to see this type of relationship heading anywhere except the man is just a low-life person. One of the key signs a Nigerian man wants to marry is he getting worried about your growth and development.
He Plans His Life with You: This is a no brainer, if any guy is getting married to a lady, he will have to plan his life with the lady included in it. Talks like how his job affects both of you, if he moves apartment, he wants to travel, talk of moving elsewhere and many more sensitive plans are obvious signs a Nigerian man wants to marry you.
So, ladies, if your intending husband to be in your mind does not share his goals and plans with you, just know he is using you to pass away the time temporarily.
He Misses You and Is Concerned about Your Well Being: A marriage without love will eventually hit the rocks. If a man is truly in love with you as a lady, he will be willing to marry you. When he truly loves you, he misses you and is concerned about your wellbeing wherever you are.
My sister, if a Nigerian man is going to get married to you, you will know from this explanation.
He's Always There for You: If anything happens to you, he is not himself. Whenever you need him, he makes the effort to be there and he at least follows up with you if he couldn't be there.
One of the biggest signs a Nigerian man that wants to marry you is he putting you first and making sure you navigate problems together.
He Talks About Marriage-Related Issues: There are lots of players and time-wasting Nigerian men, men like this do not care about any marriage talk, they always shun you when you bring this matter up. If a man sees his future with you, he talks about marriage issues and sometimes he lets slip by saying he is actually going to get married to you.
He Has No Problem Meeting Your Family: As a lady, you love a guy so much and you want him to meet your family, if your man is always dodging this request, he sees no point in doing it because he doesn't see a future with you. He's only with you for his selfish gains and sexual pleasure.
According to punchyinfo, No matter how busy your man is, if he loves you and is willing to marry you, he will create the time to know your family if you request such from him.
He Reassures You of His Love: See, relationships are not always smooth and plain-sailing, there will always be ups and downs. If a man constantly reassures you of his love in difficult times, he sees the future with you. We all need reassurances, one of the biggest signs a Nigerian man wants to marry you is him always reminding you how he loves you.
Wrapping Up: Getting married is a big decision and requires commitment from both the man and the woman. Nothing is always cast in stone and the points listed here are strong signs a Nigerian man wants to marry you. At the end of the day, the signs are always there for you to see. As a lady, do not be blinded when the signs are obvious.
What are your thoughts on this? Kindly leave a comment and don't forget to share
signs a nigerian man wants to marry you
10 Things you Can Do to Any lady and she will Surrender herself Insanely To You(
10 Things you Can Do to Any lady and she will Surrender herself Insanely To You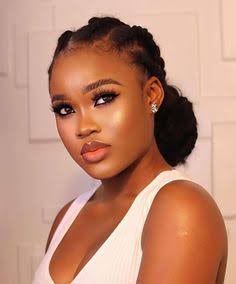 Some Say ladies are Complicated But that Not True.This 10 Things Will Make Any Ladies Fall For You:
1 – Be Very Caring to them most ladies Want to see thoes Caring Act of You Not Just You Telling Her You Love Her Without Showing Your Caring Level
2- You Have To Keep A Mutual Communication Between Each other ladies Fall For A Man that most talk to them and Talk them out of their Boredom.
3 – Occasionally Cook For her,this Make Most Ladies Go Gaga Because It A Few Things you will see from Guys.
4 – Buy them Surprising Gift,Items Of their Choice
5 – Make her Understand How You Dearly Feel For Her,Let her Know Your Sincere heart.
6 – Be Sweet and Romantic When You Are Around her this Tend To Make Her Feel Safe With You.
7 – Take Her Out On A Date Occasionally Or When you Felt it Appropriate,This Mean Alot to them.
8 – Be Worried About Her Always Let her Have that feeling that You Are Always Worried About Her,That will Give A Thought that You So Much Want Her and You don't want Anything to happen to her in Anyway.
9 – Tell her in A Romantic way How Beautiful She is and How Glowing Her Skin His Because the Put So Much In,to Get does Skin Glowing For You To See and Appreciate their Beauty.
10 – By All Cause You Have to Make Promises You Can Always keep don't Make Promises You Can't Keep.Ladies Love To Hear their Man Promise them Something Because they hold On to it.Their heart are soft,So never break Your Promises.
Kindly Comment and Share…!!!
Thanks.
hings Girls Want But Won't Ask; Number 4 Is Funny 😀
Things Girls Want But Won't Ask; Number 4 Is Funny 😀
The truth is that the prior thing girls need is money, it's after money that you begin to talk of other things.
But when they have been lured by your money, and they get to find out that some qualities are still missing, then still they will not be comfortable. They may even forget that you have money. That's when they will start loving a poor guy that has the qualities that they cherish most.
Let me tell you, no one can understand women fully because their lives are dynamic 😢. A reliable book on how to understand women is not real, and may never be published.
But even at this, you can still understand their lives to an extent if you are a guru.
So below are the things girls would expect from you but will never tell you:
1 . touch her waist and pull her close
2 . talk to her about your day
3. share secrets with her
4. give her your clothes
5 . kiss her slowly
6 . hug her tight
7. Hold her
8. laugh with her
9 . Invite her out
10. Text her randomly in the day
Remember I have not said that those are the only things they want.
We shall keep updating you..
Www.naijasurf. com.ng