3 players who could replace N'golo Kante at Chelsea
Midfielders Chelsea could target to replace Kante.
The transfer window brings with it the usual rumor mill – outlandish claims and crazy reporting as to which of the world's greatest super-stars could be making big-money moves, and this season has been no different.
One of the more surprising suggestions, however, which would particularly worry Chelsea fans, is that midfield maestro and 2-time Premier League winner N'golo Kante could soon depart the west London club.
French champions Paris-Saint Germain have been touted as a likely destination, with newly appointed coach Thomas Tuchel particularly keen to recruit a solid defensive midfielder.
Kante has been a revelation in England, with the 'PFA Player of the Year 2017' being one of the key components of Leicester and Chelsea's successful Premier League campaigns in 2015 and 2016.
Although diminutive in size, Kante is an absolute giant in stature on the pitch, known well for his energy and excellent ball-winning abilities as a box-to-box midfielder, as well as his positional sense, athleticism, intelligence, versatility, and ability to read the game.
Despite Stamford Bridge chiefs unlikely to sanction a move, a season without Champions League football coupled with a massive offer from PSG could, in a shocking turn of events, see everybody's favorite player leave England.
In such a case, and without further ado, let us take a look at 3 players who could fill in the massive void that would be left as a result:
#3 Arturo Vidal
Vidal has been one of the world's most consistent defensive midfielders for quite a while now, having been an integral part of both Juventus and Bayern Munich's title-winning teams. He has had yet another impressive campaign with Munich, scoring 6 goals and assisting twice.
At 31 years of age, Vidal's next transfer could be his final major club in Europe and Chelsea would be the perfect destination for him to showcase his wide array of skills. His tremendous experience will come in handy for Chelsea if they are to replace Kante.
Nicknamed "The Warrior' for his hard-tackling and aggressive, tenacious style of play, the Chilean is a complete midfielder, known for his marking, positional sense, tackling, and anticipation, attributes which allow him to be effective at intercepting passes, winning back possession, and subsequently starting an attack.
Leon Goretzka's move to Bavaria is likely to see the Chilean deemed surplus to requirement, and Chelsea could come calling. Already linked with the London club during January, Vidal has always been keen on a reunion with Conte. Although Sarri is  replace Conte, the combative midfidier is widely admired and could prove to be a very smart buy.
#2 Jean Michael Seri
Robust and dynamic with an eye for goal, Seri has been on the radar of Europe's top clubs for quite a while now, following his exploits with Nice. In three seasons, the defensive minded Ivorian has scored a handy 12 goals with 20 assists to his name.
I'm not used to seeing such a talent in midfield. Short passing, long passing, tactical intelligence, distance shooting, personality, organizing play, that last magic pass … 'madre mia!' He would do very well at Barca! He can play anywhere in the middle. Seri is fantastic. I can say, without hesitation, that he has what we call Barca DNA." – Xavi on Seri.
Aptly nicknamed 'the African Xavi,' Seri's performances have led to great intrest Roma, Barcelona, City and Arsenal, but it is Chelsea who are front runner in the race for the Ivorian's signature.
As stated by Xavi himself, the midfielder' unique vision and passing ability would greatly aid Chelsea, as it would take some pressure off of Fabregas in the middle of the park. If Kante does depart, Seri may be Chelsea's best bet at a like-for-like replacement. Hardworking and consistent, the Ivorian could finally be the man to solve Chelsea's midfield problems.
#1 Sergej Milinkovic-Savic
One of the hottest topics of discussion going into this World Cup has been, the future of Lazio's midfield star Milinkovic-Savic.
The Serb stands at a staggering 6 feet 3 inches and is a member of a new breed of midfielders who can dominate in the air, whilst gliding across the pitch with grace and impeccable ball control. His aggressive nature and confidence in possession leave little room to doubt his ability to successfully fulfill any positional requirements his manager asks of him.
The 22-year-old possesses the brute strength to ensure he is not easily pushed off the ball, but he is more than just a work-horse as he has incredible vision and passing range, which would see him settle into the Premier League with relative ease.
Although the midfielder is believed to be content at Lazio, with Real Madrid also intrested, Chelsea should pursue the Serb as a genuine transfer target. Equally capable in defense and offense, Sergej is the perfect prototype of a midfielder, and would undoubtedly be a huge hit at the Bridge.
Champions League provisional fixture dates & What's happening with the 2019-20 FA Cup?
Chelsea & Man City may face FA Cup & Champions League fixture pile-up
What's happening with the 2019-20 FA Cup?
When football in England was suspended on March 13 due to the Covid-19 crisis, the FA Cup was at the quarter-final stage.
The match-ups in the last-8 are:
– Leicester City vs Chelsea
– Newcastle vs Manchester City
– Sheffield United vs Arsenal
– Norwich vs Manchester United
Provisional plans to complete the 2019-20 FA Cup
In the news on Sunday, the FA's plans to complete this season's competition are revealed.
Crucially, the FA plan to stage the remaining seven matches in the FA Cup at Wembley.
All matches are to be played behind closed doors.
As for the dates of the competition, the Mail on Sunday note the provisional schedule for the final:
The FA Cup Final has been pencilled in for Saturday, August 8, though a midweek date of August 5 is also under consideration, but it is still expected to be the final game of the season as part of the Premier League's Project Restart.
For the record, the Mail on Sunday fail to detail when the quarter-finals and semi-finals may be played.
Chelsea & Man City: Possible FA Cup & Champions League schedule problems
However, the provisional dates for the FA Cup final could pose a significant problem for Chelsea and Man City, who are both still in this season's Champions League.
Chelsea need to travel to Germany for the second leg against Bayern.
Bayern are in total control of the tie after a 3-0 win at Stamford Bridge.
The Bayern Munich vs Chelsea match is scheduled for August 8, which would obviously pose a major problem if Chelsea reach the FA Cup final.
Similarly, Man City are set to complete their last-16 Champions League tie against Real Madrid on August 7.
Man City won the first leg in Madrid 2-1.
Champions League provisional fixture dates
August 7, 2020
Juventus – Olympique Lyon
Manchester City – Real Madrid
August 8, 2020
Bayern Munich – Chelsea
FC Barcelona – Naples
August 11-12, 2020
Quarter-final, 1st legs
August 14-15, 2020
Quarter-final, 2nd legs
August 18-19, 2020
Semi-final, 1st legs
August 21-22, 2020
Semi-final, 2nd legs
August 29, 2020
Final (Istanbul)
Note: FA set to lose £100m during Covid-19 crisis
Should the FA scrap this season's FA Cup?
The Mail on Sunday reveal why that option isn't being considered right now, reporting:
The Premier League is mindful of the FA's acute financial situation, with the cancellation of Euro 2020 and all summer events at Wembley, which make finishing the FA Cup this season crucial if the governing body is to stem some of its huge financial losses due to the coronavirus shutdown.
FA chief executive Mark Bullingham has already said that the national governing body will lose more than £100million due to coronavirus and cutbacks could be made to grass roots programmes
Recovere The eight 'neutral' grounds Premier League clubs will use if football returns.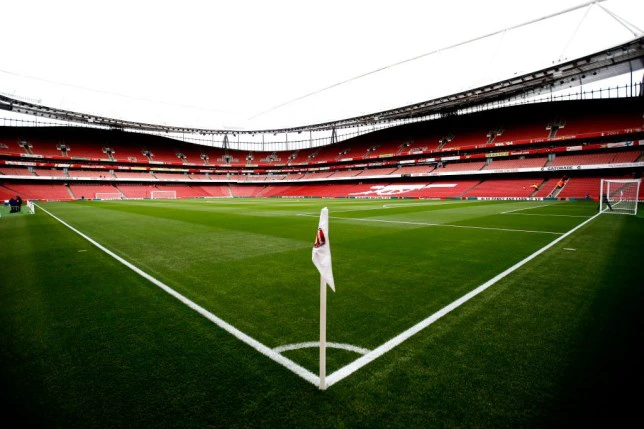 The Premier League has earmarked eight stadiums that will be used as 'neutral' venues if and when the current top flight season resumes.
On Friday, a three-and-a-half hour video conference took place with all 20 'shareholder' clubs involved, during which a shortlist of potential grounds was agreed upon.
Brighton, who were only two points above the relegation zone before the coronavirus crisis forced an indefinite suspension, were reported to be among a small number of clubs who wanted to maintain home advantage, but they were overruled while Wembley and St George's Park, where the England national team trains, were discounted.
The first Premier League fixture has been tentatively pencilled in for June 12 and no team will be allowed to play at their home ground in an attempt to maintain some semblance of a level playing field.
According to The Sun, the current shortlist of venues includes Arsenal's Emirates Stadium and West Ham's London Stadium in the capital, as well as Brighton's Amex and Southampton's St Mary's on the south coast.
Coronavirus latest news and updates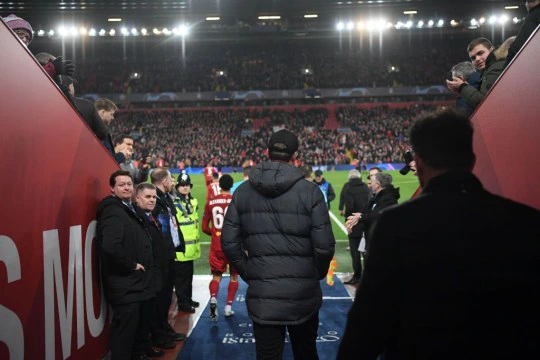 In the Midlands Villa Park and Leicester's King Power have made the cut, while further north the Etihad and Old Trafford will be in use.
The prospect of Liverpool, therefore, confirming their status as champions on home soil has been dismissed. Earlier this week fans were warned they should avoid the temptation to congregate at stadiums or risk football being cancelled altogether.
Mark Roberts, the Deputy Chief Constable of South Yorkshire Police and the National Lead for football policing, said: 'What we don't want is to do things that breach the lockdown and all the hard work that people have put in through social isolation by then having fans congregate at stadiums, training grounds.
'What you could do if we start fixtures again is to be very clear that if fans don't abide by the restrictions then the league can be curtailed. 'I'd be very keen to put it in the gift of the supporters themselves that, the more you abide by the restrictions, the easier it makes it to fulfil the season.'