hudson-odoi loftus-cheek chelsea
Chelsea and England international Ruben Loftus-Cheek penned a new deal with Frank Lampard's side earlier today, as he committed his long-term future to the Blues.
As confirmed by the club's official site
earlier, Loftus-Cheek agreed a new five-year deal with the west London side today, putting an end to any doubts regarding the player's future with the club.
According to the Sun , Loftus-Cheek's new deal will see the midfielder take home around £150,000-a-week, and should the 23-year-old end up staying for the full five years, it'll end up costing the club a pretty penny.
Should Loftus-Cheek stay at Chelsea for the next five years on this wage, it'll end up costing the club £39M.
Some would see this as bad thing, however when you consider the ability and potential Loftus-Cheek has in his locker, it seems like a bargain for Chelsea.
Last year, the Englishman managed to clock up a total of 10 goals and five assists in all competitions, as he helped the club win the Europa League and achieve a top four finish in the Premier League.
Loftus-Cheek's want to drive forward with the ball and ability to dribble past players means he could very well turn into a key part of Chelsea's side this season under new manager Frank Lampard.
And given the fact that he's still quite young, the Blues' decision to hand him a new long-term deal seems like a wise one.
Champions League provisional fixture dates & What's happening with the 2019-20 FA Cup?
Chelsea & Man City may face FA Cup & Champions League fixture pile-up
What's happening with the 2019-20 FA Cup?
When football in England was suspended on March 13 due to the Covid-19 crisis, the FA Cup was at the quarter-final stage.
The match-ups in the last-8 are:
– Leicester City vs Chelsea
– Newcastle vs Manchester City
– Sheffield United vs Arsenal
– Norwich vs Manchester United
Provisional plans to complete the 2019-20 FA Cup
In the news on Sunday, the FA's plans to complete this season's competition are revealed.
Crucially, the FA plan to stage the remaining seven matches in the FA Cup at Wembley.
All matches are to be played behind closed doors.
As for the dates of the competition, the Mail on Sunday note the provisional schedule for the final:
The FA Cup Final has been pencilled in for Saturday, August 8, though a midweek date of August 5 is also under consideration, but it is still expected to be the final game of the season as part of the Premier League's Project Restart.
For the record, the Mail on Sunday fail to detail when the quarter-finals and semi-finals may be played.
Chelsea & Man City: Possible FA Cup & Champions League schedule problems
However, the provisional dates for the FA Cup final could pose a significant problem for Chelsea and Man City, who are both still in this season's Champions League.
Chelsea need to travel to Germany for the second leg against Bayern.
Bayern are in total control of the tie after a 3-0 win at Stamford Bridge.
The Bayern Munich vs Chelsea match is scheduled for August 8, which would obviously pose a major problem if Chelsea reach the FA Cup final.
Similarly, Man City are set to complete their last-16 Champions League tie against Real Madrid on August 7.
Man City won the first leg in Madrid 2-1.
Champions League provisional fixture dates
August 7, 2020
Juventus – Olympique Lyon
Manchester City – Real Madrid
August 8, 2020
Bayern Munich – Chelsea
FC Barcelona – Naples
August 11-12, 2020
Quarter-final, 1st legs
August 14-15, 2020
Quarter-final, 2nd legs
August 18-19, 2020
Semi-final, 1st legs
August 21-22, 2020
Semi-final, 2nd legs
August 29, 2020
Final (Istanbul)
Note: FA set to lose £100m during Covid-19 crisis
Should the FA scrap this season's FA Cup?
The Mail on Sunday reveal why that option isn't being considered right now, reporting:
The Premier League is mindful of the FA's acute financial situation, with the cancellation of Euro 2020 and all summer events at Wembley, which make finishing the FA Cup this season crucial if the governing body is to stem some of its huge financial losses due to the coronavirus shutdown.
FA chief executive Mark Bullingham has already said that the national governing body will lose more than £100million due to coronavirus and cutbacks could be made to grass roots programmes
Recovere The eight 'neutral' grounds Premier League clubs will use if football returns.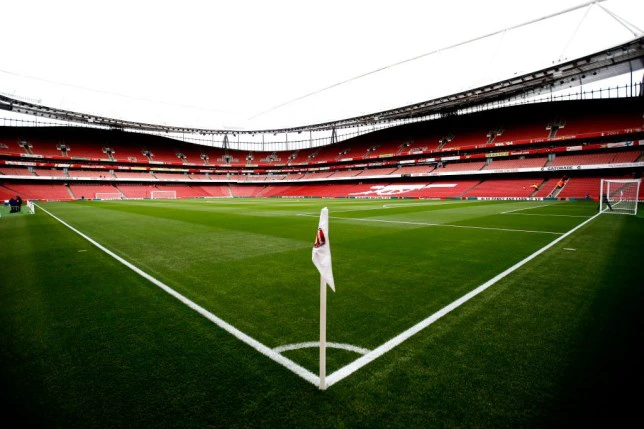 The Premier League has earmarked eight stadiums that will be used as 'neutral' venues if and when the current top flight season resumes.
On Friday, a three-and-a-half hour video conference took place with all 20 'shareholder' clubs involved, during which a shortlist of potential grounds was agreed upon.
Brighton, who were only two points above the relegation zone before the coronavirus crisis forced an indefinite suspension, were reported to be among a small number of clubs who wanted to maintain home advantage, but they were overruled while Wembley and St George's Park, where the England national team trains, were discounted.
The first Premier League fixture has been tentatively pencilled in for June 12 and no team will be allowed to play at their home ground in an attempt to maintain some semblance of a level playing field.
According to The Sun, the current shortlist of venues includes Arsenal's Emirates Stadium and West Ham's London Stadium in the capital, as well as Brighton's Amex and Southampton's St Mary's on the south coast.
Coronavirus latest news and updates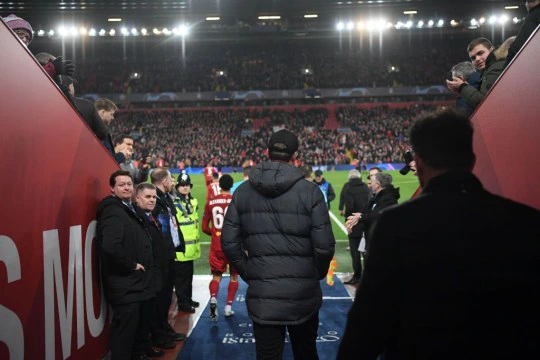 In the Midlands Villa Park and Leicester's King Power have made the cut, while further north the Etihad and Old Trafford will be in use.
The prospect of Liverpool, therefore, confirming their status as champions on home soil has been dismissed. Earlier this week fans were warned they should avoid the temptation to congregate at stadiums or risk football being cancelled altogether.
Mark Roberts, the Deputy Chief Constable of South Yorkshire Police and the National Lead for football policing, said: 'What we don't want is to do things that breach the lockdown and all the hard work that people have put in through social isolation by then having fans congregate at stadiums, training grounds.
'What you could do if we start fixtures again is to be very clear that if fans don't abide by the restrictions then the league can be curtailed. 'I'd be very keen to put it in the gift of the supporters themselves that, the more you abide by the restrictions, the easier it makes it to fulfil the season.'