Just two weeks after launching 4G+, which offers customers faster data speeds, MTN Nigeria has announced a price slash across all its data plans and offerings.
Under the new price structure, customers can now enjoy more value for money with up to 30 per cent more data volume for 30-day plans.They will also enjoy up to 100 per cent incremental volume for weekly data plans and 25 per cent incremental volume for daily plans.
Read Also: MTN Nigeria Launches 4G+ in cities
In addition, new customers will enjoy introductory offers, with access to prices as low as N50 for 50MB and N500 for 2GB. They will also receive a 100 per cent bonus on data purchases for four months.
Commenting on the affordable prices, the Chief Marketing Officer, Rahul De said: "With the faster internet speeds delivered by the launch of 4G+, this data price slash could not have come at a better time for our customers, as we've seen that faster data speeds means more data usage."
7 easy way to get free data and airtime
7 easy way to get free data and airtime.
There are, however, two things that you can do to get access to some free mobile data.
1. Use a mobile carrier that gives you free plans.
2. Use awesome apps.
1. Check out FreedomPop
This is a mobile carrier that I think more people should know about.
Freedom pop is a mobile carrier that provides free cell phone plans.
And it's completely free!
I know it's hard to believe, but it is true.
Sure, you don't get access to as many fancy features as you do with paid, but, you do get access to some free internet.
You get 500MB of data, along with 500 texts per month and 200 minutes a month.
It's really easy to sign up, and it's a simple way to get free internet on your cell phone, on both Android and iOS devices.
You can use your existing phone if it meets the carrier's criteria or you can purchase one from the FreedomPop
The only stipulation is that your phone needs to be Sprint compatible.
So if you want free internet for your cell phone, you should definitely consider signing up for a plan with FreedomPop.
Apps that give you free Internet on your cell phone
One of the easiest ways to get access to the free internet on your mobile phone is through apps.
2. Gigato
Gigato is one of the most well-known apps on this list. It's also one of the most established.
So, if you're going to choose one method of unlocking free mobile data, it should definitely be this one.
Here's a quick breakdown of how it works:
1. You download the app from the Google Play Store and install it.
2. When you go on the app it displays a list of other apps that you can use.
3. If you use one of these apps, you'll accumulate data – and don't worry, the data you consume while you're using the app will always be less than the data you earn.
It's a really easy way to get access to free mobile data, and there are plenty of popular apps available that you can use to earn it.
3. Databack App
If you want free internet on your Android phone, Databack is another great app you could consider.
When you use apps, Databack saves your 2G, 3G, and 4G mobile data. It saves up to 300 MB of mobile data every month.
You can then use this saved data to recharge your phone for free.
And, if you refer a friend to the app, then you'll get 50MB of mobile data for free too!
If you're interested in using Databack App, you can download it at Google play
4. Mcent
Mcent works in a similar way to Gigato.
First, you install and open Mcent.
Once it's open, it'll display a list of free apps for you to try. If you do try any of the apps that it recommends, you earn credit.
This credit can be used to recharge your phone (top-up data, talktime, and SMS.)
5. KickBit
KickBit is a popular app that can net you some free mobile data.
With this free app, you can earn mobile data for your Verizon Wireless prepaid smartphone plan.
All you need to do to get free data is complete tasks like shopping
6. HotSpot Finder
This is a useful app for iPhone users for finding free WiFi.
HotSpot Finder locates WiFi HotSpots that are nearby, which you can use to browse the Internet for free in most cases.
7. Swagbucks
You essentially earn Swag Bucks for completing tasks, like shopping, and watching videos, stuff you're probably already doing, and answering surveys.
These points can then be redeemed for gift cards and even money via PayPal.
Sometimes, Swagbucks has offers for free mobile data. For example, Swagbucks is currently offering 100 MB of free data to Verizon Mobile customers. You can find out more about this offer online.
And if you like to learn more about Swagbucks and how you can use it to earn an extra $758.25/year in your free time, read our Swagbucks review
Android free internet hacks
During our research for this post, we came across a ton of misinformation and so called " Android free internet hacks. "
There were guides on how to get free internet on Android using Globe, Opera mini, with and without rooting, and so on.
Please be careful!
Some of these so-called "solutions" can actually harm your phone.
In some cases, they could render your phone useless. Not to mention, some may even be illegal.
As much as we'd like it to be true, there aren't many ways to get 100% free internet on your phone. Stick with the ones recommended by experts and avoid the others.
Bottom line
If you've been wondering how to get free Internet on your cell phone, then you should definitely try one of the methods above.
Nowadays, there are plenty of ways that you can browse the web from your phone, without having to pay a fortune forward
How To Activate 75MB For 20 Naira And 1.5GB For 400 Naira On MTN
How To Activate 75MB For 20 Naira And 1.5GB For 400 Naira On MTN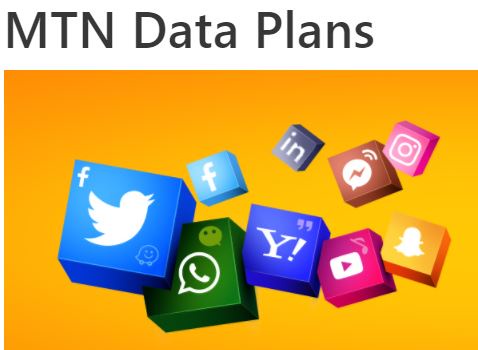 With the way things are going, we will have trouble using a specific SIM card for browsing as all the network operators in the country are introducing mouth-watering plans to stay connected to the network.
The network provider in the spotlight today is MTN, this South African-owned telecommunications network has silently launched a plan that can enable their subscribers to get more data for less price.
The new MTN data plan that I'm referring to was silently launched and on this data plan, you can get a whooping 75MB for N20 and 1.5GB for N400. The only bad news is that it is SIM selective just like their welcome back data.
How to activate 75MB for N20 on MTN
As expected, you need to have at least N20 on your MTN SIM card account balance if you do, dial ∗131∗4#.
Reply with 1 to Auto renew or reply with 2 for one-time subscription.
If you are eligible, you will get a successful response. But if you are not eligible, you will get an ineligible response instead.
Data is valid for 7 days
To check data balance, dial ∗131∗4#.
How to activate 1.5GB data for N400 on MTN
If you are eligible for the 75MB data, you have to subscribe 20 times, which will give you a total of 1.5GB data while you spend 400 Naira. Cool right? Of course it is. Data is valid for 7 days only to check your data balance, dial ∗131∗4#.
I hope you were able to activate this data on your SIM card, if you encountered any issue, feel free to leave a comment below and also don't forget to share with friends.