The first batch of 187 Nigerians in South Africa returned to Nigeria on Wednesday following the xenophobic attacks.
The returnees were assisted home by the Federal Government with the support of a Nigerian carrier, Air Peace.
The B777 aircraft, with registration number 5N-BWI, which departed Thambo International Airport, Johannesburg, landed at the Cargo Wing of the Murtala Muhammed International Airport, Lagos, at 9.37 p.m.
The returnees expressed joy on their safe return and sang the Nigerian National Anthem upon arrival.
Narrating their ordeal in South Africa, Osun State indigene who identified himself simply as Saheed lamented how he was sacked from work for being a Nigerian.
He said having worked in Pretoria for over five years, he suffered discrimination.
Another returnee from Edo State, Anthony Joshua described his trauma in South Africa as unfortunate.
He called on the government to sever ties with South Africa because of the maltreatment suffered by Nigerians.
EFCC Reveals State With Highest Number Of Yahoo guys
EFCC Reveals State With Highest Number Of Yahoo guys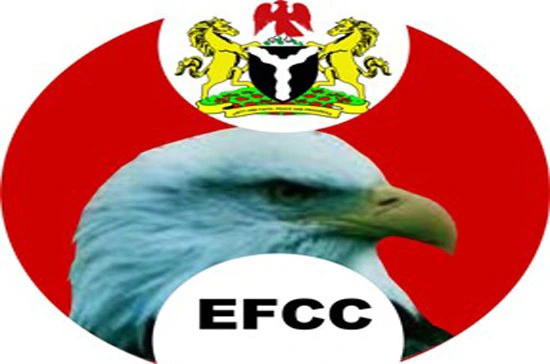 The Economic and Financial Crimes Commission, EFCC, has today listed Imo State has the state with the highest record of cybercrimes in the South-East geo-political Region.
The commission added that over 90 suspects from the state have been convicted for various financial crimes within the South East this year alone.
EFCC's Regional Commander in the South-East, Usman Iman made this known at the 16th Anti-Corruption Situation Room (ACSR) organized by Human and Environmental Development Agenda, HEDA, in collaboration with McAthur Foundation in Enugu.
Iman expressed his shock over the increasing rate of cyber crimes in the state, adding that the spate of the crime in the state is alarming
"Imo definitely must have recorded the highest cybercrime cases in the South East Zone. The rate of Cybercrime cases in Imo is really disturbing honesty.
"I was talking with an imolite who gave me an unofficial statistics that is disturbing because he told me that among five youths of the state, the likelihood of 3 or 4 are involved in Cybercrime. This is really disturbing.
Melaye vs Adeyemi: INEC makes declaration on Kogi West senatorial election
The Independent National Electoral Commission (INEC), Sunday night, declared the Kogi West senatorial rerun election inconclusive.
The returning officer, Professor Olayinde Lawal, said the margin between the candidate of the All Progressives Congress, Smart Adeyemi and that of the Peoples Democratic Party, PDP, Senator Dino Melaye is 20,570.
He said Adeyemi polled a total of 80,118 votes, while Melaye got 59,548 votes from the seven Local Government Areas in the senatorial district.
Prof Lawal explained that the total margin between both candidates is lower than the 43,127 registered voters in 53 polling units of 20 registration areas in the zone where elections were cancelled.
A breakdown of results so far below:
Kabba/Bunu LGA
APC-15,037
PDP-8,974
Ijumu LGA
APC-11,627
PDP-7,647
Kogi/Koton Karfe LGA
APC-14,168
PDP-9,786
Mapo/Muro LGA
APC-4,874
PDP-3,704
Yagba East LGA
APC-6,683
PDP-7,745
Yagba West LGA
APC-7,941
PDP-8,980
Lokoja LGA
APC-19,788
PDP-12,712