Former Chelsea manager, Jose Mourinho has backed the club's current coach, Frank Lampard to succeed at Stamford Bridge.
He also advised Lampard to "grow up with the level of experiences" in a bid to kick-start his Blues managerial career.
The Portuguse stated this ahead of Chelsea's Premier League clash with Wolves on Saturday.
"One thing is the player, another thing is the manager [Lampard]," Mourinho was quoted by Metro UK as saying.
"The player, I don't think any Chelsea fan will disagree with me if I say is one of the top five most important players of Chelsea history, and probably some will say not top five, maybe top three.
"Another thing is his managerial career, one year of experience in Derby where he showed good qualities and now he has Chelsea in his hands.
"'He plays for big things. He plays Champions League, he played a European Super Cup, he had already big matches in his hands, and he has to grow up with the level of experiences, which I believe he can because he has huge experience.
"I cannot separate from the fact that football has been always in his life. He was born son of a player, he grew up [nephew] of a football manager, he became a player, he became a top player… I think he has all the conditions to succeed," he added.
Mbappe breaks Lionel Messi record
Mbappe breaks Lionel Messi record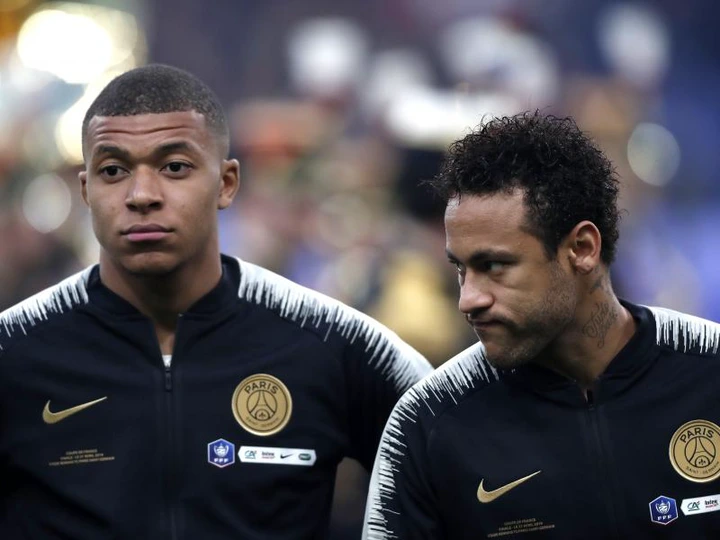 Frenchman Kylian Mbappe broke another Lionel Messi record as he came off the bench to bag a hat-trick against Club Brugge on Tuesday night.
The Paris Saint-Germain forward became the youngest-ever player to score 15 Champions League goals in the game after being introduced in the 52nd minute.
He took just nine minutes to find the back of the net to make it 2-0 to Thomas Tuchel's side before assisting the club's third goal shortly. He added his second and PSG's fourth of the night in the 79th minute before completing his hat trick four minutes later.
The three goals saw him break Messi's long-standing record of being the youngest player to ever score 15 Champions League goals by almost a year.
Messi At 21
Messi, now 32, managed that total at the age of 21 years and 289 days for FC Barcelona, while Mbappe has done so at 20 years and 302 days.
Mbappe's hat-trick also doubled his goal tally as he hopes to clinch the golden boot at the end of the season; the gong currently being held by Messi.
The Frenchman has been out of action for some time now after picking up a hamstring injury against Toulouse on August 25, before suffering a thigh injury just two games into his return on October 1, keeping him out for a further 17 days.
LaLiga: Zidane reacts as El Clasico fixture with Barcelona is postponed
Real Madrid manager, Zinedine Zidane, has insisted his focus is firmly on Saturday's LaLiga trip to Mallorca, despite the controversy over the postponement of 'El Clasico' later this month.
Los Blancos' clash with rivals Barcelona is set to be moved to December.
The original clash was called off, due to fears over civil unrest involving pro-independence protesters in Catalonia.
But Zidane said his side will simply "adapt" to any new date.
"In the end, I believe the most important thing is tomorrow.
"We know what has happened in the past two weeks with injured players but we will prepare to play a good game," Zidane told reporters.