Airtel freebies are currently dashing out free data ranging from 1 – 8gb of data. it all depends on your sim eligibility to acquire the highest data. So all Airtel subscribers, kindly dust all your Airtel sims and start acquiring free data which is valid for a month.
UPDATE: AIRTEL LATEST CHEAT
How To Activate Your Airtel Sim For 4.2GB@N200 And 23GB@N1000 – Airtel Nigeria is currently giving its users 100% data bonus valid for 3 months.
But there is a catch to it, this mind-blowing offer is only for users who are eligible and it appears almost all but not all Airtel subscribers are eligible for this awesome package.
Did you know with a superfast cell phone network now you can access all your android apps remotely from anywhere on any device by loading Bluestacks onto hosted citrix xendesktop from CloudDesktopOnline with add-ons such as Office 365 Enterprise E5 suite powered with 24*7 top-notch support from Apps4Rent .
How Can I Activate it?
AIRTEL Night Crawlers:
Do you have heavy file to download? Then I'll suggest you make use of Airtel Night plan because it's currently the cheapest plan.
To Activate Airtel Night Plan
This plan is exclusively for SmartTRYBE users on Airtel, it means you must migrate to Airtel SmartTRYBE before you can enjoy the offer, dial *312# then reply with 1
To Subscribe to Airtel 1.5GB for N200, 500MB for N25 and 1GB for N500
» Simply dial *312#
» For 500MB which cost N25 and 1.5GB for N200, reply with 3 – Night Plan from 12 am – 5 am.
Dial *140# to check your balance.
Airtel Freebies: Get Free 8GB Of Data From Airtel
Let's just go straight to the point: Below is the trick to enable you to get up to 8GB of free data on your Airtel sim.
Requirement:
Any Airtel Sim.
With or Without Credit on the Sim
Firstly, Send JOIN to 141 as a text message
After sending the JOIN to 141, just dial this code *123*133#
Wait for the reply, You are going to get up to 8GB, 2GB, 1GB, 500MB. It all depends on your Airtel Sim eligibility to acquire the highest Data.
To check your Data balance: Still dial *123*133#
I actually saw this Airtel trick online few minutes before composing this article. I gave it a trial and the result was awesome. It did work for me and I got Free 2GB of data on my first Airtel Sim and 8GB of data plan on my other Airtel Sim.
See Screenshots below:
For 8GB:
For 2GB:
NOTE: Once you've dialed the code and have gotten the given Free data on that particular Airtel sim, You cannot qualify for another free data on that sim. So dust all your old Airtel Sims or use your friends, parents airtime sims to get the data.
All the best rocking Airtel freebies ASAP. Hurry before its blocked. Have fun guys.
How To Activate 75MB For 20 Naira And 1.5GB For 400 Naira On MTN
How To Activate 75MB For 20 Naira And 1.5GB For 400 Naira On MTN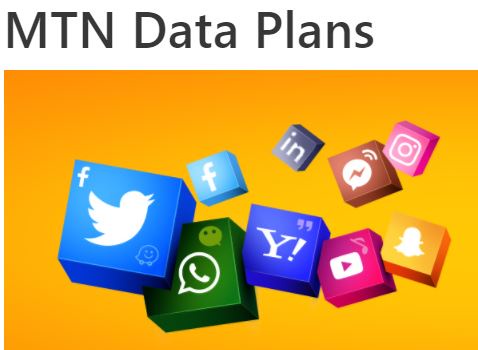 With the way things are going, we will have trouble using a specific SIM card for browsing as all the network operators in the country are introducing mouth-watering plans to stay connected to the network.
The network provider in the spotlight today is MTN, this South African-owned telecommunications network has silently launched a plan that can enable their subscribers to get more data for less price.
The new MTN data plan that I'm referring to was silently launched and on this data plan, you can get a whooping 75MB for N20 and 1.5GB for N400. The only bad news is that it is SIM selective just like their welcome back data.
How to activate 75MB for N20 on MTN
As expected, you need to have at least N20 on your MTN SIM card account balance if you do, dial ∗131∗4#.
Reply with 1 to Auto renew or reply with 2 for one-time subscription.
If you are eligible, you will get a successful response. But if you are not eligible, you will get an ineligible response instead.
Data is valid for 7 days
To check data balance, dial ∗131∗4#.
How to activate 1.5GB data for N400 on MTN
If you are eligible for the 75MB data, you have to subscribe 20 times, which will give you a total of 1.5GB data while you spend 400 Naira. Cool right? Of course it is. Data is valid for 7 days only to check your data balance, dial ∗131∗4#.
I hope you were able to activate this data on your SIM card, if you encountered any issue, feel free to leave a comment below and also don't forget to share with friends.
How To Activate Triple Data Offer On your monthly/weekly plan
How To Activate Triple Data Offer On Airtel
On this blog, we've looked at how we can activate and even as Airtel has revamped their data plans to suit all of their customers, it doesn't seem like a bad deed to take things up a notch and activate triple data on your Airtel SIM card.
For those of you who are still in the dark of what all this means, let me tell you a bit about the triple data offer from Airtel.
We are all aware that the regular data plan on Airtel gives 1.5GB for N1000, 2GB for N1200 and so on. For those customers who were able to activate the double data offer on their Airtel SIM cards no longer buy 1.5GB data for N1000 on the network all of their data plans are now double meaning that they get 3GB for N1000, 4GB for N1200 and so on.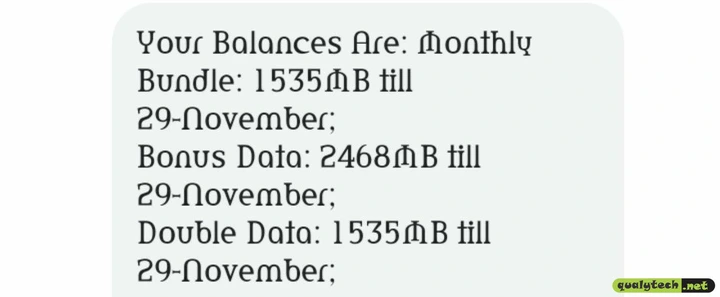 The same thing applies to the triple data offer, with the triple data offer activated on your Airtel SIM card, all the data bundles will be multiplied by 3 starting from the lowest price whether N50 or N100 to the highest possible price for buying data. So this means that with N1000, you will get 4.5GB, with N1200, you will get 6GB and so on.
This is already looking like an enticing deal, in this article, I want to quickly show you how you can activate the triple data offer on your Airtel SIM card.
How to activate triple data offer on Airtel
Buy and register new 4G Airtel SIM.
Then, send GET to 141, you will receive a congratulatory message, saying that you are eligible for double data.
Load N500 and above, and dial *141# to buy a data plan of that price. (Do not buy from "MY OFFER" but buy from the standard Airtel plans).
First of all, you will be given DOUBLE DATA but do not worry, exhaust the data and the data bonuses.
Once the data has been exhausted, migrate to SMARTRYBE Tariff plan by dialling *312#.
Load N1,000 and buy data plan from their official plans and the data would be tripled instantly.
Don't think you need VPN apps to power this data plans you don't. They have validity period the same as the regular data plans, N1000 plans lasts for 30 days and so on.