Sometimes you see someone great and we say they're talented and that's how they got there. We put ourselves in victim mode when there's so much we can do to produce results and become successful. However, here are 10 things you can do even if you have no talent at all:
1. Being on Time
Time is the most valuable commodity so it's disrespectful to yourself and others if you waste it. Being on time is something that is very much in your control. People who are always late underestimate how much time it takes to get ready and go somewhere. It's a habit which is formed from a lack of discipline.
2. Work Ethic
This is a prerequisite to becoming successful. You reap what you sow in life. Think about people like Dwayne Johnson, Kevin Hart, Will Smith, Conor McGregor. They all have one thing in common, an insane work ethic. No matter how talented you are, if you don't have this then you'll never realise your full potential.
3. Effort
Putting maximum effort into everything you do works in conjunction with your work ethic. If you're doing this and on the highest leverage tasks, then you will get an insane amount more done than everybody else.
4. Body Language
A lot of the times communication is non-verbal and the way you carry yourself is more important than what you say. Strong body language can literally change your physiology and state which people feel. Two minutes of a simple power pose can increase your testosterone levels by 20 percent. Isn't that remarkable? Make good eye contact, stand up straight, don't fidget. Those are signals of a confident person that is comfortable with themselves. Study the greats and see how they communicate non-verbally."Talent you have naturally. Skill is only developed by hours and hours and hours of beating on your craft." – Will Smith
5. Energy
Energy management is even more important than time management. You will be more successful if you can sustain high energy levels for a long period of time. To manage your energy in the best way possible, think about the thoughts you are having, how you are moving your body and what your nutrition is like.
6. Attitude
Choose a positive attitude as often as you can. No one wants to be around someone who is negative and negativity doesn't lead to success. No external event can effect you unless you allow it. Always find the silver lining.
7. Passion
Align yourself with what you love. Passion is one of the things that makes life worth living. When you are passionate about something, it constantly excites you. To truly be great at something, you're going to have to love it. It's a tough process to mastery and is near impossible if no passion is there.
8. Being Coachable
Being coachable is one of the keys to success. If you're someone who is always arguing with the guy that is where you want to be, you need to stop. You're wasting your energy. They're there for a reason. They have produced results and if you want to produce the same results you need to listen. First emulate and then build your own style. Learn from those who came before you."If I have seen further than others, it is by standing upon the shoulders of giants" – Isaac Newton
9. Doing Extra
If you over deliver people will always remember you. You reap what you sow and that's what remarkable people do. You always have more left in the tank than you think.
10. Being Prepared
Preparation breeds confidence, which is essential. Whether it's playing a sport, making a presentation or going on a trip, you need to be well prepared for the task at hand. A lot of the times we see success and we don't see that most of it is due to preparation. The relentless planning, practice and review. As Benjamin Franklin said, "By failing to prepare, you are preparing to fail". This makes you proactive (planning things before they happen) vs reactive (planning things after they happen) which is a way stronger position.
We can do anything in our lifetimes. Absolutely anything we want to . It's up to us though to cultivate the traits needed to achieve what we want. It's not about degrees or financial status, it's about your habits. Make no excuses as all of these are in your control so go now and grab life with both hands and actually make it happen!
CHECKOUT: Eight ways to beat boredom during COVID-19 lockdown
Getting bored during a lockdown could be real torture especially with people who are used to having hectic schedules. In this light, it is kind of important to keep busy so as not to feel the state of boredom as it does kill happiness.
The World Health Organisation(WHO) has described the coronavirus as a pandemic and advised everyone to maintain some form of social distancing and also stay at home to avoid the spread of the virus.
This period requires that you spend a lot of time at home and if you have nothing to do, you might end up being bored and frustrated. So might want to try out new things, learn a new skill and so much more.
We have made a list of activities that can help you get through this period till the pandemic is over:
1. Exercise
Provided you are prepared to put a little time and effort into your workout at home, it can be just as effective as a gym workout. At a time like this, the prospect of going into a gym is daunting and therefore exercising in the comfort of their own home is much more appealing. Since you are likely to do a lot more of eating and sitting around, a lot of exercises may be crucial as you need to stay fit and healthy.
2. Learn something new
Because lockdown isn't a vacay, you should work at adding value to yourself at this time. Learn a new skill or add to you your existing knowledge by taking a new course online. It won't hurt to try one of the many online or self-study options. Many are even free, so there's no excuse for not broadening your horizons. There are tons of online courses you can take from and get certification for at the end of your learning process. Remember, it's all about adding value to yourself while you can.
3. Watch movies
Of course, Netflix is the only thing popular than Covid-19 right now and catching up with your favourite movies, series or soap operas wouldn't be a bad idea. When you're glued to watching an array of interesting movies, several hours would be passed just like that and you wouldn't know it. But make sure to have some snacks handy by the side.
4. Read a book
When was the last time you read a book? Now is a good time to revive your reading culture, at least, for leisure. It is often said that there is no better friend than a book. Truth is a lot of us aren't book lovers, but since we're about killing boredom, you can try page by page reading on topics that interest you. The internet has also made e-books available to us, therefore, it won't hurt to look out for books on topics that interest you. Besides, it is always good to gain knowledge especially when you have nothing else to do.
5. Play games
It might have been years since you last played a video game, they can be addictive but it is a great way to definitely kill time. When power fails, you can help yourself with other indoor games ludo board game, chess, scrabble, your card games, etc. It is worthy to keep in mind that you do not start doing it all the time, every day.
6. Clean up
This period means that you get to spend more time at home so you might as well do the needful. This is when you need to practice maximum hygiene as best as possible, clean out every part of your room, your kitchen, your bathroom and toilets.
7. Meditate
Meditation is one of the most common ways to reduce stress, Many of us are not just not sold to the whole "Mind-Body-Spirit" thing. When you meditate, it gives room for fresh ideas and rejuvenates your mind. You are better focused as your being is involved in mindfulness and you are able to focus your mind on a particular object, thought, or activity – like starting a new business, improving your relationships and other positive things.
8. Take online classes
As we all know schools are shut down due to this pandemic, this is a great opportunity to catch up on your schoolwork there are so many online courses a can help get on track. If you are writing your final year project and you have deadlines to meet this is an opportunity to finish.
found in your house before it kills you
Kill this animal if found in your house before it kills you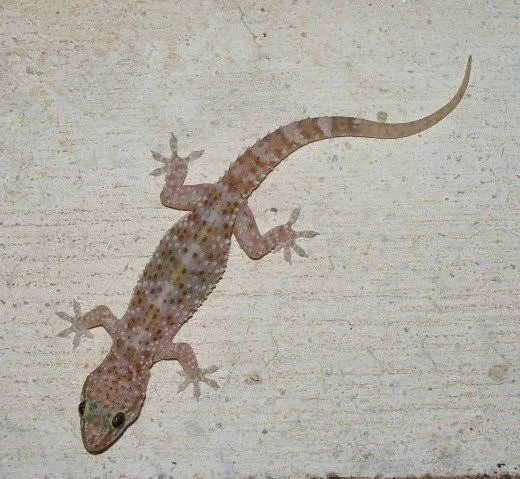 Most people tend to ignore the ubiquitous wall gecko, which they usually say is harmless and does not bother body. They only stake locations waiting for an unfortunate insect or cockroach that would come their way, and they would make a meal of it.
As investigations later revealed, the mother of the family had prepared a pot of soup and probably left the cover of the pot slightly open, to allow the steam from the soup to evaporate and the soup cool down before being covered. While she was away, a gecko fell into it and died.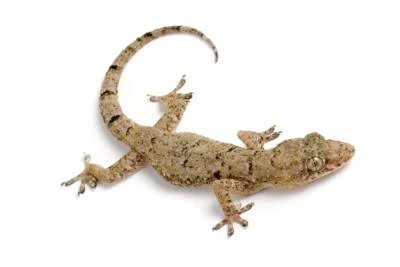 The woman and her children later ate the soup. The next day, they all died from poisoning. Nobody could immediately fathom that they ate poison. In the course of investigation, the dead gecko was seen in the soup pot. Apparently the poison from the animal had leached into the soup. Ordinarily, the skin of the gecko is highly poisonous.
That is why you must create a plan on how to kill all forms of gecko in your home. Do everything possible to get rid of this dangerous animal from your home. To eradicate it totally in your home, just mix salt and garlic and put it in different corners of your room. You will never see them again.
Please comment and share to save more lives