Cristiano Ronaldo's son follows his step with 58 goals for Juventus academy
If anything could be said of Ronaldo's legacy in football, apart from his enviable goal-scoring prowess which has seen him hit a record-breaking 700 career goals in a spree of 973 matches, his son Cristiano Jr would also be at centre of discussion.
The Portuguese star came to Juventus after falling down the pecking order with Real Madrid hierarchy in 2018 with his 9-year-old eldest son also joining the Turin youth academy.
And like father like son, Cristiano Jr has also boasted an impressing goal-scoring run in what has been likened to Ronaldo's brilliance in his heydays.
According Mirror UK quoting Football Talent Scout, a Twitter account monitoring the best young players from all around the world, Cristiano Jnr has grabbed fantastic 58 goals in just 28 games for Juve under-9s.
More to this, the youngster's incredible form has further seen him record 18 assists in the process ever since he netted four times on his debut for the Juventus academy in September 2018.
To the joy of Ronaldo who has seen his son follow his step, the Portuguese star has made a claim that it would be his dream to see his son better than him.
"I hope that Cris, my son, can be like his dad. He says he is going to be better (than me), but I think it's difficult," the 34-year-old said.
Cristiano and Cristiano Jr, father and son love, its mutual and beautiful!!!
See Darshana K's other Tweets
"I am very happy to have scored, for him too. He is playing for Juventus and adapting really well, it has been easier for him than for me," Ronaldo proudly remarked.
The Juventus international was so glad for their success and feels the girls need to be encouraged for them to achieve more.
Chelsea release 17-man squad list for Bayern Champions League
Chelsea release 17-man squad list for Bayern Champions League
The Blues face the Bundesliga giants in the first leg of their Champions League round-of-16 tie at Stamford Bridge on Tuesday night, as they look to take a positive result to Germany next month.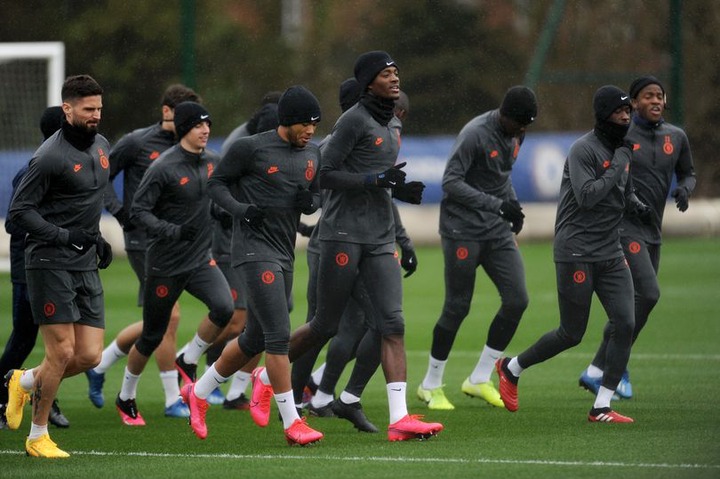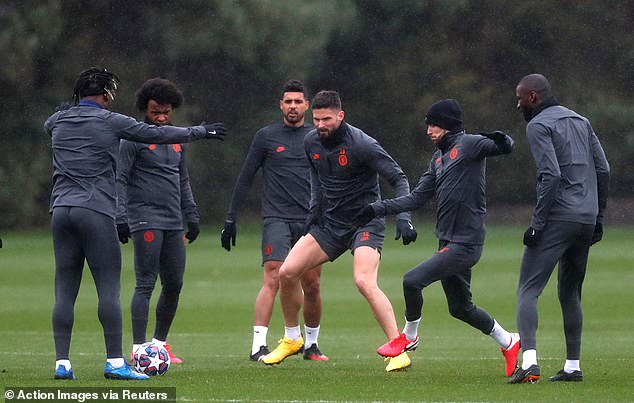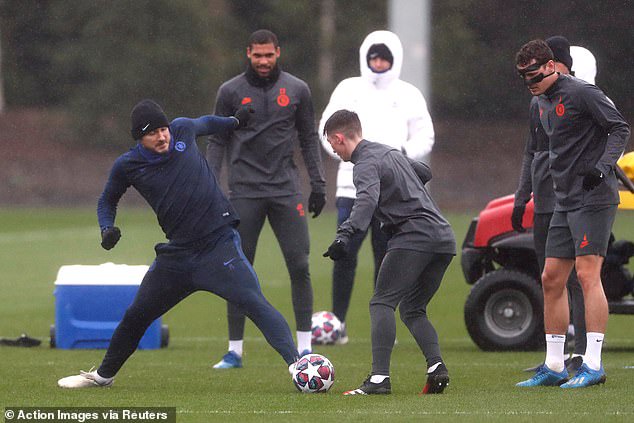 Here are the 17 Chelsea squad for Bayern in full:
Goalkeepers: Willy Caballero, Kepa Arrizabalaga.
Defenders: Cesar Azpilicueta, Andreas Christensen, Antonio Rudiger, Fikayo Tomori, Reece James, Zouma.
Midfielders: Jorginho, Mateo Kovacic, Willian, Marcos Alonso, Barkley.
Forwards: Tammy Abraham, Olivier Giroud, Mason Mount, Batshuayi, Pedro.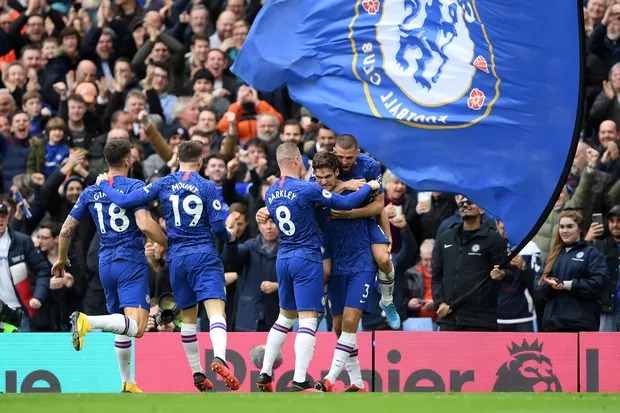 BREAKING: Manchester City banned from UEFA Champions League for two seasons
UEFA have banned Manchester City from European competitions for the next two seasons.
The Premier League champions have been found to have committed "serious breaches" of UEFA's club licensing and Financial Fair Play (FFP) regulations.
City have also been fined 30m euros (£25m).
More to follow…