How To Activate 75MB For 20 Naira And 1.5GB For 400 Naira On MTN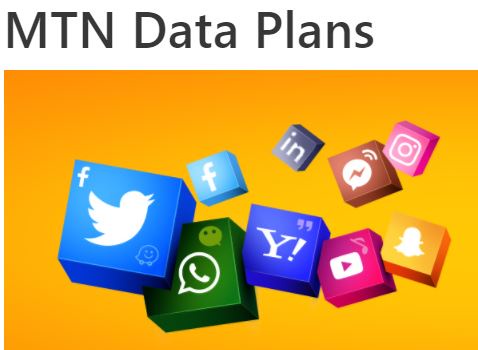 With the way things are going, we will have trouble using a specific SIM card for browsing as all the network operators in the country are introducing mouth-watering plans to stay connected to the network.
The network provider in the spotlight today is MTN, this South African-owned telecommunications network has silently launched a plan that can enable their subscribers to get more data for less price.
The new MTN data plan that I'm referring to was silently launched and on this data plan, you can get a whooping 75MB for N20 and 1.5GB for N400. The only bad news is that it is SIM selective just like their welcome back data.
How to activate 75MB for N20 on MTN
As expected, you need to have at least N20 on your MTN SIM card account balance if you do, dial ∗131∗4#.
Reply with 1 to Auto renew or reply with 2 for one-time subscription.
If you are eligible, you will get a successful response. But if you are not eligible, you will get an ineligible response instead.
Data is valid for 7 days
To check data balance, dial ∗131∗4#.
How to activate 1.5GB data for N400 on MTN
If you are eligible for the 75MB data, you have to subscribe 20 times, which will give you a total of 1.5GB data while you spend 400 Naira. Cool right? Of course it is. Data is valid for 7 days only to check your data balance, dial ∗131∗4#.
I hope you were able to activate this data on your SIM card, if you encountered any issue, feel free to leave a comment below and also don't forget to share with friends.
How To Glo Subscribtion 120gb for #100 (valid for 60days
How To Glo Subscribtion 120gb for #100 (valid for 60days)
Cheap Glo data cheat 2020. To make sure that data is affordable, Glo Nigeria have taken the bold step and activate #100 cheats that is available for all Glo users.
How to activate Glo 120gb for #100(valid for 60days.
-Get two Glo sim card
-The first must be on Glo yakata
-Load your #100 airtime and above on it
-Subscribe to #100 data plan to get 120gb with the code *303*2*1#
-Share the data to your second Glo sim (dial *127*01# friend phone number # to share)
-Now you will browse with the second sim you shared datat to
-To check data plan balance dial *122*22#
Airtel 4.6GB for N200 working perfectly
Airtel 4.6GB for N200 working perfectly
Airtel 4.6GB For N200 Working Perfectly
This is a new chest that's around now. This browsing cheat can be accumulated to get your desired data plan. The given data is valid for 3 months, this means that you can enjoy your data for 3 months. There is no VPN required for you to activate this cheat. The activation feels required is N200.
How To Check If You Sim Is Qualified For This Cheat
For you to check if you are eligible for this cheat. Make sure that your Sim card is more than 3 months from the date of registration. To check the date you registered your Sim card dial *746# . The date will be shown to you.
Once you have N200 airtime follow the steps below to activate you free browsing cheat on your Airtel sim.
How To activate Airtel 4.6GB For N200
The steps to activate this cheat is very simple, follow the guide below to activate it by yourself.
Buy Airtel credit, please don't use vtu or buy from online platform.
Use this code to recharge it *126*PIN# .
You will be given 4.6GB data to enjoy as free data bonus.
Given data is valid for 30 days, to check your balance dial *140# .
How To Accumulate Airtel N200 For 4.6GB
To accumulate the data,
Buy another Airtel credit / Airtime. The credit should be N200.
Recharge it using *126*PIN# .
By doing that you will be given another 4.6GB, keep doing it and get the data accumulated.
I hope the cheat worked for you, it worked for me. Make sure you use a Sim card more than 3 months old.