How To Activate 75MB For 20 Naira And 1.5GB For 400 Naira On MTN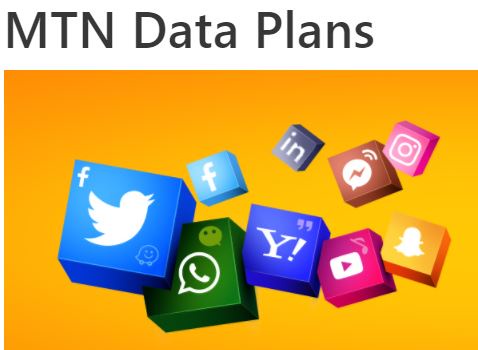 With the way things are going, we will have trouble using a specific SIM card for browsing as all the network operators in the country are introducing mouth-watering plans to stay connected to the network.
The network provider in the spotlight today is MTN, this South African-owned telecommunications network has silently launched a plan that can enable their subscribers to get more data for less price.
The new MTN data plan that I'm referring to was silently launched and on this data plan, you can get a whooping 75MB for N20 and 1.5GB for N400. The only bad news is that it is SIM selective just like their welcome back data.
How to activate 75MB for N20 on MTN
As expected, you need to have at least N20 on your MTN SIM card account balance if you do, dial ∗131∗4#.
Reply with 1 to Auto renew or reply with 2 for one-time subscription.
If you are eligible, you will get a successful response. But if you are not eligible, you will get an ineligible response instead.
Data is valid for 7 days
To check data balance, dial ∗131∗4#.
How to activate 1.5GB data for N400 on MTN
If you are eligible for the 75MB data, you have to subscribe 20 times, which will give you a total of 1.5GB data while you spend 400 Naira. Cool right? Of course it is. Data is valid for 7 days only to check your data balance, dial ∗131∗4#.
I hope you were able to activate this data on your SIM card, if you encountered any issue, feel free to leave a comment below and also don't forget to share with friends.
Free Calls for MTN USERS New and Hot
Free Calls for MTN USERS New and Hot
You can talk for as long as you like with the FREE MTN to MTN calls offer by the giant telecommunication company, MTN. This offer allows you to make free calls to MTN lines after a payment of a token of 50 Naira . This will give you access to the service for a period of 7 Days.
Many of you don't know about this, now let's go down on how to activate your mtn to start making free calls.
How To Activate FREE MTN to MTN Calls
To Subscribe for FREE MTN Calls offer, simply dial *567*3*8# and make sure you have a minimum of 50 Naira as your account balance. The 50 Naira will be deducted as activation fee then you will get an SMS confirming that you can now make calls to MTN lines as long as you want.
You can also use the MTN pay for me. Dial 154 followed by number without space. This will make the recipient of the call pay for the call.
Getting value added data on MTN; 1GB for N100 and 4GB for N1000
Getting value added data on MTN; 1GB for N100 and 4GB for N1000
MTN is by far the most used ISP in Nigeria and sometimes, their data plan can be quite expensive. However, their official offers below are quite affordable and would be valued by heavy data consumers.
Kindly note that this tip i am about to show you is not a trick neither is it a cheat as it is offered officially by MTN and only works for select MTN Sims.
It is also important to confirm your validity before purchasing airtime to subscribe to this plan. To check validity, kindly follow the steps below as you would on a normal subscription but with an insufficient airtime balance.
How to get 1gb for N100How to get 1gb for N100
To enjoy this offer, kindly dial *131*100# on your MTN sim
On the screen that comes up, kindly reply 1 and dial *131*4# to check your data balance. If it doesn't work for you, don't panic, kindly try the offer below.
How to get 4gb MTN data for N1000
Also note that like the code above, this one also works on select MTN Sims. To get the offer, kindly dial *131*65# on the skin that pops up, reply 3 and if your sim is eligible, you will get credited 4gb.
You can always use *131*4# to check data balance. Kindly share this post with your friends to gift them the opportunity to enjoy this amazing data offers from MTN.