Sadness is a normal emotion, and we all feel it at certain times of life. While there are many factors that lead sadness to depression, one of the most sinister is "reward erosion." If you've been depressed, you almost certainly experienced the shoreline of your life shrinking, plunging your life into pits of depression like a house falling into the sea.
Reward Erosion, What's That???
What are Rewards, Basically? We are hard-wired to seek rewards. Some folks are more motivated to avoid painful things, so the reward can come from reducing painful feelings. Other folks are more motivated to find joy or pleasure in life, so the rewards for them come from moving toward positive feelings.
Sadness Creeps In. When we become depressed, sadness begins to take control of how we think about finding joy or pleasure, and moves us to avoid emotional pain. Our thoughts become less based on reality, and more based on the inside world of our depression. Cognitive-BehavioralPsychologists call these thoughts "cognitive distortions." The depression whispers to us "That won't be fun. You're depressed, and things aren't fun anymore, and neither are you. People are better off if you just stay home and don't bring them down."
Depressive Thoughts Take Control. These ideas become very believable, and as the depression furthers control over us, we stop seeking out others, and limit (or end) activities that used to be fun. The cognitive distortions take control of what we do, and slowly over time, our rewards in life erode—we become controlled by avoiding our predicted disappointment or rejection. Reward erosion takes control, and as it does, life REALLY becomes depression. We experience life as empty and lacking in joy, because now life SEEMS empty and lacks any fun. Life becomes depressing in realty. Even if we have a moment of fun or fulfillment, we don't pay attention to it—we focus on the pain and depressing ideas.
How to Rebuild a Rewarding Life
Step 1: Find Your Values. We learn from our earliest age to enjoy some things, and not others. These experiences create our historical learning, the stuff in our brain that makes us more likely to eat chocolate ice cream vs. vanilla.  Once we are moving into our pre-teen years, our values form in their basic form—we begin to live life to be happy with ourselves and experience joy. If you're depressed, the first step usually consists of finding those values again.  Ask yourself "If I could write my obituary, the day before I die, and I wanted to say my life's goals were fulfilled, what would I say I did in my life?" Your values will show up as you find out what you want others to read about your life.
Step 2: Defining Joy.  Now that you better understand your values, review how you found joy and value in life. What did you do in your life before the depression took hold that made you happy and fulfilled? Make a list of your rewards and a brief plan to do a few. Get ready to rebuild the shoreline of your life.
Step 3: Become a Pleasure Scientist.  This step is more like a country-two-step. First, make a commitment to see how it feels to do some of the things on your list. This commitment will test your resolve, but most folks are able to do a few, or just one, at first. Commit to the experiment. Second, conduct the experiment. You'll be an experimenter, so don't try to convince yourself of what the outcome will be of your efforts. Instead, commit to finding out. Keep a log and track what you did, and how much joy it brought.  You have to step out of your mind and begin discovering joy and meaning again.
Step 4: Accept ALL Your Feelings (Even the Bad Ones). You probably feel depressed, and then you suffer from feeling depressed. The key to keeping your life back on track includes changing your lifestyle of avoidance—you want life to be filled with moving toward meaningful pleasure, not moving away from life's unpleasantries. So this step is learning to sit with your unhappiness when it occurs AND seeing it for what it is: a momentary feeling (not an unending fog). There are a couple of strategies that can help accept your feelings. One, you can think of feelings (all of them) as a river—and you don't want to be in the water drowning from suffering—you do want to describe unhappiness by sitting on the bank as an observer. Learn to observe your sadness and describe it.  Two, bring your unhappiness along with you when you act on your values—let joy and fulfillment replace unhappiness. Most of the time, unhappiness can't easily co-exist with happiness. But, even if both feelings are present when you act on your values, the unhappiness will most likely slip away from your attention. You'll be busy flexibly shifting your focus to joy and fulfillment.
Step 5: Keep Working on the Shoreline. Life really is like a shoreline, with the water (experiences) providing both joy and sadness.  A wise person once said that pleasure can't be appreciated without times of pain as well. You'll need to practice and work the steps all the time, the same way you keep a shoreline rebuilt as the waves threaten to erode your foundation. Depression and reward erosion are quiet and a covert threat, so keeping them in check requires a life-long commitment to a life worth living.
CHECKOUT: Eight ways to beat boredom during COVID-19 lockdown
Getting bored during a lockdown could be real torture especially with people who are used to having hectic schedules. In this light, it is kind of important to keep busy so as not to feel the state of boredom as it does kill happiness.
The World Health Organisation(WHO) has described the coronavirus as a pandemic and advised everyone to maintain some form of social distancing and also stay at home to avoid the spread of the virus.
This period requires that you spend a lot of time at home and if you have nothing to do, you might end up being bored and frustrated. So might want to try out new things, learn a new skill and so much more.
We have made a list of activities that can help you get through this period till the pandemic is over:
1. Exercise
Provided you are prepared to put a little time and effort into your workout at home, it can be just as effective as a gym workout. At a time like this, the prospect of going into a gym is daunting and therefore exercising in the comfort of their own home is much more appealing. Since you are likely to do a lot more of eating and sitting around, a lot of exercises may be crucial as you need to stay fit and healthy.
2. Learn something new
Because lockdown isn't a vacay, you should work at adding value to yourself at this time. Learn a new skill or add to you your existing knowledge by taking a new course online. It won't hurt to try one of the many online or self-study options. Many are even free, so there's no excuse for not broadening your horizons. There are tons of online courses you can take from and get certification for at the end of your learning process. Remember, it's all about adding value to yourself while you can.
3. Watch movies
Of course, Netflix is the only thing popular than Covid-19 right now and catching up with your favourite movies, series or soap operas wouldn't be a bad idea. When you're glued to watching an array of interesting movies, several hours would be passed just like that and you wouldn't know it. But make sure to have some snacks handy by the side.
4. Read a book
When was the last time you read a book? Now is a good time to revive your reading culture, at least, for leisure. It is often said that there is no better friend than a book. Truth is a lot of us aren't book lovers, but since we're about killing boredom, you can try page by page reading on topics that interest you. The internet has also made e-books available to us, therefore, it won't hurt to look out for books on topics that interest you. Besides, it is always good to gain knowledge especially when you have nothing else to do.
5. Play games
It might have been years since you last played a video game, they can be addictive but it is a great way to definitely kill time. When power fails, you can help yourself with other indoor games ludo board game, chess, scrabble, your card games, etc. It is worthy to keep in mind that you do not start doing it all the time, every day.
6. Clean up
This period means that you get to spend more time at home so you might as well do the needful. This is when you need to practice maximum hygiene as best as possible, clean out every part of your room, your kitchen, your bathroom and toilets.
7. Meditate
Meditation is one of the most common ways to reduce stress, Many of us are not just not sold to the whole "Mind-Body-Spirit" thing. When you meditate, it gives room for fresh ideas and rejuvenates your mind. You are better focused as your being is involved in mindfulness and you are able to focus your mind on a particular object, thought, or activity – like starting a new business, improving your relationships and other positive things.
8. Take online classes
As we all know schools are shut down due to this pandemic, this is a great opportunity to catch up on your schoolwork there are so many online courses a can help get on track. If you are writing your final year project and you have deadlines to meet this is an opportunity to finish.
found in your house before it kills you
Kill this animal if found in your house before it kills you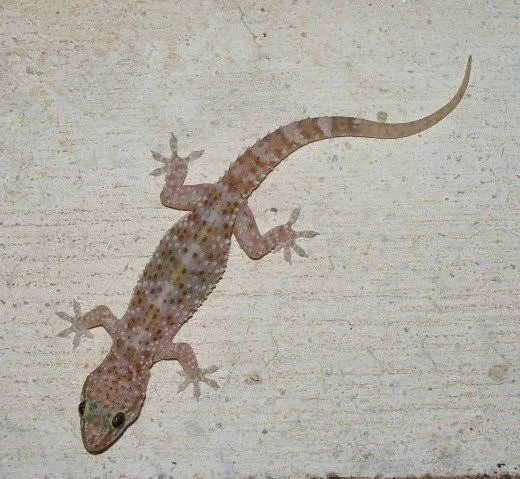 Most people tend to ignore the ubiquitous wall gecko, which they usually say is harmless and does not bother body. They only stake locations waiting for an unfortunate insect or cockroach that would come their way, and they would make a meal of it.
As investigations later revealed, the mother of the family had prepared a pot of soup and probably left the cover of the pot slightly open, to allow the steam from the soup to evaporate and the soup cool down before being covered. While she was away, a gecko fell into it and died.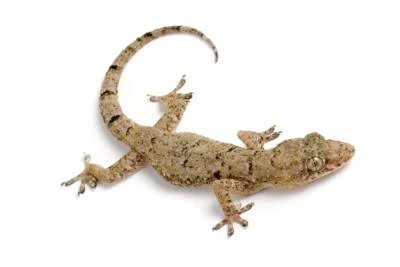 The woman and her children later ate the soup. The next day, they all died from poisoning. Nobody could immediately fathom that they ate poison. In the course of investigation, the dead gecko was seen in the soup pot. Apparently the poison from the animal had leached into the soup. Ordinarily, the skin of the gecko is highly poisonous.
That is why you must create a plan on how to kill all forms of gecko in your home. Do everything possible to get rid of this dangerous animal from your home. To eradicate it totally in your home, just mix salt and garlic and put it in different corners of your room. You will never see them again.
Please comment and share to save more lives