Dangers of masturbation and how to stop it's addiction.
Masturbation is the self-stimulation of the genitals to achieve sexual arousal and pleasure, usually to the point of orgasm (sexual climax). It is commonly done by touching, stroking, or massaging the penis or clitoris until an orgasm is achieved. Some women also use stimulation of the vagina to masturbate or use "sex toys," such as a vibrator.
Why Do People Masturbate?
In addition to feeling good, masturbation is a good way of relieving the sexual tension that can build up over time, especially for people without partners or whose partners are not willing or available for sex. Masturbation also is a safe sexual alternative for people who wish to avoid pregnancy and the dangers of sexually transmitted diseases. It also is necessary when a man must give a semen sample for infertility testing or for sperm donation.
Is Masturbation Harmful?
In general, the medical community considers masturbation to be a natural and harmless expression of sexuality for both men and women. It does not cause any physical injury or harm to the body, and can be performed in moderation throughout a person's lifetime as a part of normal sexual behavior. Some cultures and religions oppose masturbation or even label it as sinful. This can lead to guilt or shame about the behavior.
Dangers of Masturbation
According to Christianity –
A Christian author says Masturbation is sex with demons. It defiles and destroys your body, the temple of the Holy Spirit
1 Cor 6:18-19 Flee from sexual immorality. Every other sin a man commits is outside his body, but he who sins sexually sins against his own body. Do you not know that your body is a temple of the Holy Spirit who is in you, whom you have received from God? You are not your own.
Masturbation is about thoughts and imaginations. It's the result of not casting down imaginations and bringing thoughts to obedience of Christ (2 Cor 10:5)
Satan is able to feed us thoughts and imaginations into our minds when he is not in us – from a distance; a far off. When you entertain his thoughts imaginations and voices, you find yourself doing what he wants, masturbating; sinning.
As you fantasize about his thoughts and imaginations, demons start manipulating your body, making you masturbate – you cannot see them physically with your eyes but they are there.
Dangers of Masturbation according to Islam –
Masturbation (for both men and women) is haraam (forbidden) in Islam based on the following evidence: First from the Quraan: Imam Shafii stated that masturbation is forbidden based on the following verses from the Quraan (interpretation of the meaning): "And those who guard their chastity (i.e. private parts, from illegal sexual acts). Except from their wives or (the captives and slaves) that their right hands possess, – for them, they are free from blame. But whoever seeks beyond that, then those are the transgressors." 23.5-7 Here the verses are clear in forbidding all illegal sexual acts (including masturbation) except for the wives or that their right hand possess. And whoever seeks beyond that is the transgressor. "And let those who find not the financial means for marriage keep themselves chaste, until Allah enriches them of His bounty." 24.33. This verse also clearly orders whoever does not have the financial means to marry to keep himself chaste and be patient in facing temptations (including masturbation) until Allah enriches them of His bounty.
Generally speaking-
Masturbation and guilt
Some people may feel guilty about masturbating because of cultural, spiritual, or religious beliefs.
Masturbation is neither wrong nor immoral, but you may still hear messages that self-pleasure is "dirty" and "shameful."
Addiction to masturbation
Some people can and do develop an addiction to masturbation. You may be spending too much time masturbating if masturbation causes you to:
skip your chores or daily activities
miss work or school
cancel plans with friends or family
miss important social events
Addiction to masturbation can harm your relationships and other parts of your life. Masturbating too much may interrupt your work or studies, which can lower productivity.
It may also hurt your romantic relationships and friendships, because you don't spend as much time with your loved ones as you used to, or don't pay attention to their needs.
How to stop the addiction
Find another outlet for your time and energy. Fill your life with engaging activities. The excitement of doing something different can help replace the urge to masturbate, and you'll have a go-to distraction next time you're tempted.
Make a plan for avoiding masturbation during your go to times of the day. If you have problems before going to bed or in the shower, refrain from any temptation to masturbate. For instance, if it's a problem late at night, drop to the floor and do push-ups until you're too exhausted to do anything but fall asleep. If you find shower time too tempting, start using ice cold water only — you won't want to be in there for long; cold shower will offer the added benefit of saving you time and water.
Limit your solitude. If you masturbate frequently because you feel lonely, find ways to be as socially engaged as possible. This means that you should join as many clubs or activities as you can, accept and give more invitations to people, and go out of your way to make more friends. If you want to date someone, consider asking a friend to set you up or join an online dating site.
Stop Watching Porn on Your Phones and Computers. One of the reasons you may be masturbating so much is that you know that you can access porn within seconds if you desire. However, if you don't have the willpower to stop looking at the porn on your own, then you may have to take other measures to get the job done, like, consider installing porn blocking software on your phones or computers, if Theresa tendency of watching porn on your computer you can try moving the computer into a room where ever body sees you when using it, and if you have a collection of porn, try to dispose them off.
Be persistent and patient. Stopping a masturbation addiction won't hit you like a lightning bolt. It's a process that requires commitment, and you might make mistakes or relapse on occasions. The real struggle is persevering, so commit now that you won't let little mistakes stand in your way.
Six Strange Things Women Do When They Are Cheating In A Relationship
Six Strange Things Women Do When They Are Cheating In A Relationshi
Their are some certain things men should get suspicious of in other to know where they stand and be able to act fast.
One thing about relationships is that you can easily know when men are cheating due to their predictable actions. But for their female counterpart, the reverse is the case. All thanks to their secret lifestyle
Unfortunately for women, their behaviors always disappoint them naturally. So here are six Strange things women do when they are cheating in a relationship
1. She never parts with her phone.
She start being too private with her phone. Everyone is entitled to their own privacy, but if she's being too secretive with her phone, then their is a problem.
2. When she starts becoming disrespectful.
It's very painful when a girl who love and cherish you suddenly start becoming disrespectful to you. Do not assume it is normal because another man is now in her life and also flashing money on her.
3. No calls around you.
If she hastenly cut call around you or she avoided some male callers when you are around, better make sure you keep your eyes open.
She might also prefer not to pick your calls, at this point just know that she is with some other guy.
4. Strongly in opposition.
A minor disagreement happens now and then between every couples, but if she gets miffed over minute issue, you need to be careful as their is something she is hiding behind her anger.
5. When she wants a break in the relationship.
This particular one is really common. When she suddenly wants a break in the relationship, just know that she is cheating.
6. She is always lost in thoughts.
Women are known to be attentive creatures and good listeners. They sacrifice a lot in relationships, but if she barely pays attention to what her man is saying, just no that she is cheating because someone else is playing that role for the boyfriend.
3 things women do when they are cheating Can your relationship recover from cheating
3 things women do when they are cheating
Can your relationship recover from cheating?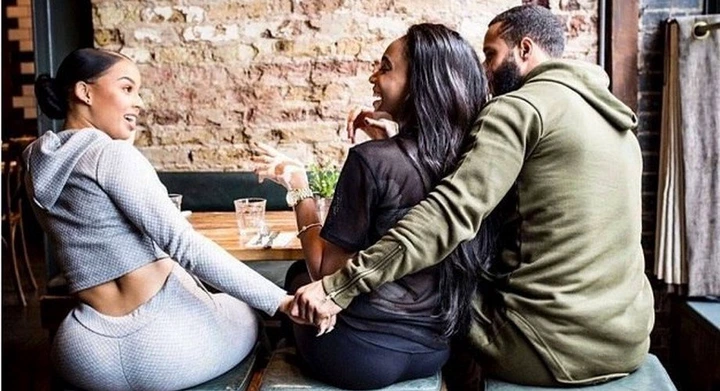 People cheat for different reasons. The general consensus is that it's wrong. No ifs, and or buts.
If you've ever been cheated on, you know that it feels pretty awful. It's a blow to your ego and your self-esteem. If you are a man reading this article; here are subtle signs that your woman is cheating on you.
She is always lost in thought
Women are known to be attentive creatures and great listeners. They sacrifice a lot in relationships but if she barely pays attention to what their man is saying, that means something or someone else is playing on their minds.
In fact, sometimes she may be totally lost in thought and may even lose touch with reality. If she is cheating, she will also probably think of ways to break up and hence, may appear distracted.
She has lost interest in romance
No matter how good the lovemaking was, she will lose interest if she is dating another man. She will begin to act so cold and distant lately; finding excuses not to have intimate time with you.
Constantly asking about her man's schedule
Most women inquire about their man's daily itinerary to plan for surprises, prepare supper on time or go on dates. But if she suddenly takes too much interest in her man's schedule, and wants to know exactly when he leaves and comes back home, she might be planning to have the other guy over for a visit.