How To Glo Subscribtion 120gb for #100 (valid for 60days)
Cheap Glo data cheat 2020. To make sure that data is affordable, Glo Nigeria have taken the bold step and activate #100 cheats that is available for all Glo users.
How to activate Glo 120gb for #100(valid for 60days.
-Get two Glo sim card
-The first must be on Glo yakata
-Load your #100 airtime and above on it
-Subscribe to #100 data plan to get 120gb with the code *303*2*1#
-Share the data to your second Glo sim (dial *127*01# friend phone number # to share)
-Now you will browse with the second sim you shared datat to
-To check data plan balance dial *122*22#
How you can get MTN 4GB data @ only N500 this COVID19 season
How you can get MTN 4GB data @ only N500 this COVID19 season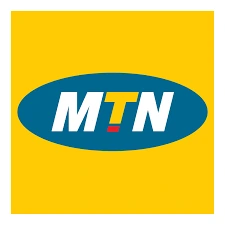 Hello data fans.
Since you've opened this I'm sure that you must be a regular data user or a heavy data user. Well even this lockdown alone has increased the amount of data that is been used daily as people are advised to stay indoors, they may be so bored so most people are usually surfing the net or on social media, downloading games and even movies.
This trick I'm about to show you is one that I've used and I can attest that it is working fine.
The secret about this method is that all your data subscriptions will be doubled for the next four months after purchase. What makes it even more exciting is that you can do it as much a you want for the next four months after your purchase of the SIM card.
This trick has just three steps:
1. *If you have a new MTN SIM*
2. Recharge N500
3. Dial *131*1*1# and then select 2GB TWO DAY PLAN FOR N500
Now instead of receiving only 2GB, you receive a whooping 4GB of data which means that you got a 100% back.
Now go on and enjoy this awesome data.
Remember:
1. Wash your hands regularly
2. Avoid crowded areas.
3. Stay home.
4. Stay safe.
Drop a comment below if you have any problems.
How To Get Free Airtel 1GB (1024MB) Form My Airtel App
Seems everybody are at home which will make majority to be online with their mobile phone surfing internet 24/7 (Airtel 1GB) just because of the lockdown, Right now population of people that are searching for free browsing tips and cheat are high, that make us to brought the latest free Airtel 1GB Data from My Airtel App for free browsing cheat 2020
This seems like an offer likely should not be called a cheat or trick to get Data, because the GIg will be gotten with the help of my airtel app from an airtel network provider.
It seems they just got their app available at airtel so they asked people to make use of it instead of using code, so they went ahead to attach the 1GB free data to it after successful registration cool right??
In this article we will lead you through the way on how to get your own free Airtel 1025MB  from My Airtel App yea try to stick with us till the end of this article to get your activated let begin.
How To Get Free Airtel 1GB On My Airtel App
Download My Airtel App from play store
Register with your Airtel Number.
Note: Make sure your airtel number I'd inside the phone you want to use and register.
OTP code will be sent and Auto verification will be carried out.
After that wait for 5 to 10 min or more and dial *140# to check if you have been credited with the Airtel 1GB. Or you will see congratulations message as shown below :
That's All

When you are able to get the Airtel 1GB let know your view at the  comments section.
Good day Stay safe stay at home.