Chelsea close to signing Isco, others.
Chelsea have made a bid of £44.4 million for Real Madrid midfielder, Francisco Román Alarcón Suárez and Real Madrid President Florentino Perez is said to be happy with the proposal and is considering it.
Chelsea have been offered the chance to sign Isco, 27, which would pave the way for the Spanish giants to make a move for Tottenham's 27-year-old midfielder Christian Eriksen.
Does Chelsea need another midfielder?
Isco's coming to Chelsea, a world Class player who can play in midfield and on the wing. A creator which Chelsea currently desperately needs this season. Comes at half the price of Crystal Palace's £80 million value for Zaha. Low risk signing and more depth in the squad.
In fact, he could be exactly what they need. This team currently lacks creativity and forward thinking and Isco can give Chelsea that. Although some could have doubts signing him because of how Morata didn't cope with this league
Isco's versatility allows him to play in a 3-4-3 behind Tammy Abraham, with Marcus Alonso or Azpilicuieta overlapping him to provide support. A spot in a 4-3-3 is also possible, a creative forward CM ahead of two of Kante/Kovacic/Jorginho
From all we know, these four are going out
-Pedro (MLS)
-Giroud (Inter)
-Alonso (Inter/Sevilla/Betis)
-Drinkwater
Bruce Buck has made it pretty clear Chelsea FC will sign replacements
-Isco (Chelsea bid 44 million)
-Werner (Liverpool out of the way now)
-Ake (40 million buyback)
-Zaha (some cash + Batsshuayi)
Chelsea have also told Dortmund they will pay £100m+ in a bid for Jadon Sancho.
Potential for similar deal to Pulisic. Sign in January then loan back until the summer.
Chelsea are increasingly confident of landing Jadon Sancho ahead of Manchester United, either in January or next summer, as Chelsea offer more possibility of playing Champions League football.
The third player to be strongly linked to a move to Chelsea since the transfer ban was lifted is Leicester City's Ben Chilwell.
Now it's almost impossible to get him next month. But… in the summer?
With these new possible signings, the relatively youthful Chelsea side are looking bright and have the potential to be great for years to come
BREAKING: Premier League releases date for the resumption of Next Season
BREAKING: Premier League releases date for the resumption of Next Season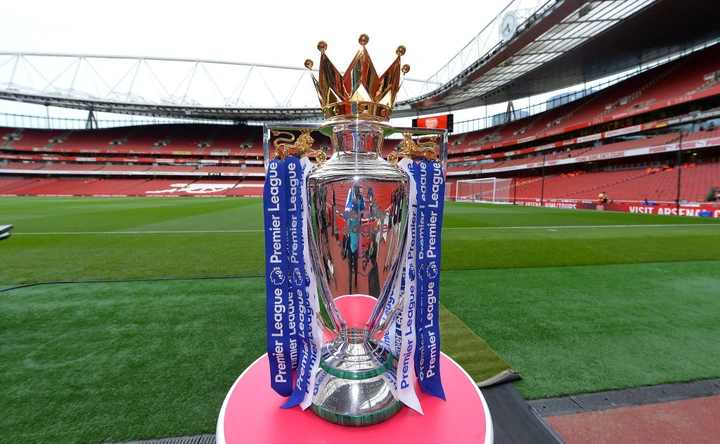 As the premier league is entering the final week of the season, the FA have now released a new date on when next season will commence.
The pandemic has affected football worldwidr and has also disrupted a lot of footballing activities hereby making various FA to change the dates of various activities.
The English FA have now released that the Premier League for 2020-21 season will commence on the 12th of September and will conclude on the 24th of May 2021.
The premier league usually has a trademark of resuming its league during the second week of August but with the global pandemic that has been going on so far, the date has now been moved to September 12.
A statement from the Premier League read: "Premier League shareholders today agreed to start the 2020-21 Premier League season on September 12, 2020."
Furthermore, "The final match round of the campaign will take place on May 23, 2021. The Premier League will continue to consult the FA and EFL regarding the scheduling of all domestic competitions."
Madrid fans vote for their worst and best players this season
Madrid fans vote for their worst and best players this season
Real Madrid won the Spanish laliga tittle to bring the total to 34 laliga tittles
There have been a number of standout performers throughout the season, but who do the Real Madrid fans believe has been the best
Well, they've been for voting for just that over on Marca, with all 25 members of Zidane's squad ranked in order.
Here is the list for the least to the best players so far this season
25. Gareth Bale
24. James Rodriguez
23. Luka Jovic
22. Lucas Vazquez
21. Nacho Fernandez
20. Eden Hazard
19. Brahim Diaz
18. Alphonse Areola
17. Mariano Diaz
16. Isco
15. Marcelo
14. Eder Militao
13. Marco Asensio
12. Rodrygo Goes
11. Vinicius Junior
10. Dani Carvajal
9. Ferland Mendy
8. Raphael Varane
7. Luka Modric
6. Fede Valverde
5. Toni Kroos
4. Casemiro
3. Thibaut Courtois
2. Sergio Ramos
1. Karim Benzema
It is no surprise that Bale has the least performance in this Real Madrid team and may leave the before the start of next season
Real Madrid this season signing Jovic and Hazard are 23rd and 20th this season they have offered little to the team and Mendy 7th who has been Madrids best summer signing.
Benzema's number one spot has been well deserved with his intelligent play and scoring 21 goals in the league no wonder Perez says he deserves to be a contender for the prestigious ballon d'or
Do u think the ranking of the players is accurate.