5 Food You Should Never Eat After Clocking 25 (Don't Even Try Number 3)
Food they say is good, but there are some food we shouldn't eat after reaching the age of 25.
Some of these food(s) are what we are going to be talking about and you all should take note of this:
1. Yogurt:
I know this will shock you! Like out of all the food in the world, yogurt? Yes! This is the danger.
People always keep yogurt in the fridge to preserve it, but the bad part is that about 40 grams of sugar is present in every yogurt cup.
This means that if you take just one cup of yogurt, you just consumed 40 grams of sugar.f
The human body is designed to take just 38 grams of sugar for men and 25 grams for women. Imagine taking 2 cups of yogurt.
2. Local Fish Or Farmed Fish:
In Nigeria, up to 70% of the fish you'll find at your local market is farmed fish. But you really want to avoid it because farmed/local fish are so overcrowded that they eat each other's feces.
If you pass through third main land bridge everyday, you will see people defecating directly into the water and this water is home to 60% of all the fishes.
Just imagine eating a fish that had consumed another person's feces. Well, when next you go to the market, ask how recently the fish was caught.
3. White Bread:
While growing up, eating white bread might have been good for us.
But reverse is the case for a 25 year old person. For grown ups, White bread is essentially nutritionally void.
The bleached white flour spikes your blood sugar and features almost none of the vitamins and minerals present in whole wheat.
So, you see why white bread isn't good for you at the age of 25.
4. Popcorn With Butter:
You heard right! Yes, popcorn with butter is one of the food we should stop to consume as we clock 25 years.
The butter used to microwave popcorn adequately contains trans fats which negatively affects the memory of the growing human body. The butter destroy cells and encourages inflammation in the brain.
5. Fruit Juice:
Last on the list is Fruit Juice. Most of the fruit juice are chemically moderated by the manufacturing company.
This tells you that lots of chemicals will be added to the fruit juice during production and this on the long run damages one's health.
They are also often pasteurized, which means that the juice is exposed to heat at a point there by killing some nutrients needed by your body.
does to your body when you eat it everyday!
Here's what banana does to your body when you eat it everyday!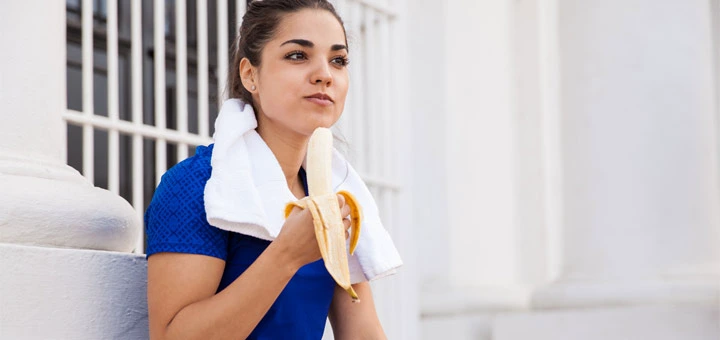 Get Your Potassium in a Tasty Package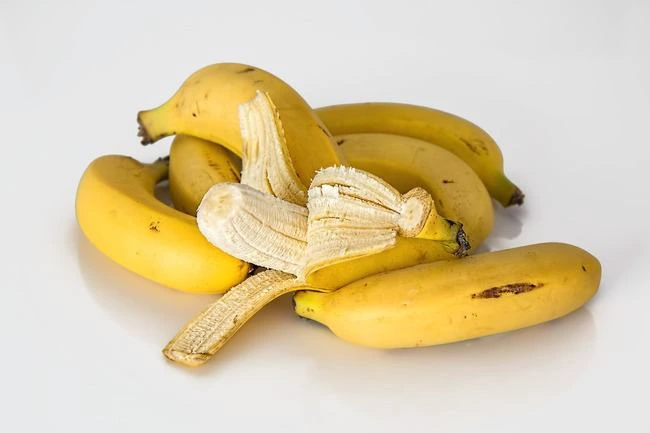 Potassium is a critical nutrient that is found in every cell of the body, used to generate the electrical charge that keeps cells functioning correctly. It also helps to keep your heart rate steady, triggers release of insulin to control blood sugar, and supports an optimal blood pressure. Healthy adults are encouraged to consume between 3,500-4,700mg of potassium per day, depending on lifestyle and other factors. An average banana contains about 450mg of this vital nutrient.
Support Healthy Blood Pressure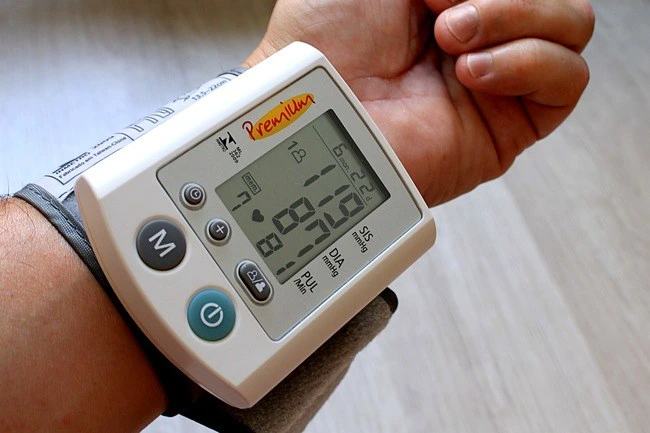 Most of us think primarily about sodium when we want to lower our blood pressure. In reality, it is a delicate balance of sodium and potassium that supports a healthy blood pressure. It's estimated that fewer than 2% of all US adults meet the recommended daily intake of potassium, which means that this critical balance is way off for many of us.
Lower Cancer risk
Eating lots of fresh fruits and veggies lowers cancer risk overall because these foods are nutrient-rich without the addition of troubling salt, refined sugar, chemical preservatives, and food dyes. Bananas in particular are a good source of vitamin C, which helps to strike down the formation of cancer-causing free radicals. Their high fiber content is also thought to reduce the risk of colorectal cancer.
Boost Heart Health
Sodium also negatively affects the heart. Boosting potassium while reducing sodium is probably the single most important change you can make to reduce your risk of cardiovascular disease. One study has indicated that people who take in at least 4,069mg of potassium per day have a staggering 49% lower risk of death from ischemic heart disease than those who consume less than 1,000mg. Bananas boost heart health in other ways, too: the fiber, vitamin C, and B6 in bananas are all critical to a strong heart.
Causes of Male die, Why men die before their wives
Why men die before their wives
The question has always been asked on why there are more widows than widowers in most neighbhourhoods. Why is it that women have higher chances of surviving their husbands. What is that thing that kills the man ahead of his wife?
A man wants to call the shots in everything he is involved in; politics, religion, business, sports. But as much as he rules these worlds, when it comes to his health, man seems to have a far lower sense of judgment in what makes him healthy or unhealthy.
Why would a man want to avoid going to the hospital when it holds the aces to his productivity in other areas of his life?
A short research in the course of writing this piece reemphasised the obvious about men's attitude towards clinic matters.
It is well established that more men die earlier than women, but what is still confusing is why men are still perceived lackadaisical about their health?
A study by the Centre for Disease Control (CDC) in 2001 revealed that women are 33 per cent more likely than men to visit a doctor in general, expectedly, the gap narrows with increasing age.
With this in view, it is no surprise that men die at higher rate than women from the top 10 causes of death, according to a report by Men's Health Network (MHN).
Those causes are heart disease, cancer, stroke, chronic obstructive pulmonary disease, accidents, pneumonia and influenza, diabetes, suicide, kidney disease, and chronic liver disease and cirrhosis.
A survey conducted by Saturday Tribune on whether men really visit the hospital for medical solutions revealed that hospital is about the last port of call for any kind of medical solutions for men.
Apart from unequipped hospitals in the country (which is a topic of discussion for another day) that some have advanced as one of the reasons many men do not consider hospital for health remedy, others are personal and correctable.
According to Dr Olawumi Adekola, men are exploratory; they are more aggressive and are likely to die from most of the physical causes of death like road accidents and drug abuse.
Though some researches favour men to die younger than women, it is noteworthy to say that this doesn't cut across all societal settings.
Dr Adekola explained that "Developing countries like Nigeria, for instance, with the kind of health system available, there is likely to be more death among women in reproductive age than men, and maternal mortality is one of the high causes of death in developing countries.
Below are some of the subtle but critical causes of more deaths among men than women.
Men are too egocentric!
"You don't believe me?" she asked. Okay, let me tell you what my husband did.
"I couldn't conceive after marriage and like everybody would have done, I went to the hospital and the doctor advised that I invite my husband, but he wouldn't take any of that…but when the problem persisted, he sneaked to the hospital for a test and it was discovered that he had low sperm count!
"Guess what? He didn't tell me about it; it was the doctor that trusted me with that information just so I don't kill myself thinking I was the problem… the rest is history."
If there is one reason one shouldn't keep regular dates with the hospitals, putting your ego before your health is way off the mark.
The trick about staying healthy doesn't include treating an ailment; it is more of preventing an ailment before it points to the grave.
Heart diseases, low sperm count, stroke among others, might be difficult to detect if there is no regular checkup.
So, if you really want to beat the landmark age, you may want to pocket your ego and go straight for check and when you're done, let your ego brag about how healthy you are.
Men are too private
Does a private man exist? We all hear about silent deaths every time, I even have a friend that would never speak up no matter how broke or hungry he is. Talking about people suffering in silence, but you cannot suffer in silence when we talk about healthy living.
A study has shown that most men who claim to have private life are the ones that die more of silence killer diseases.
There was the news of a man, a journalist. He proofread for his organisation and he was so passionate about his job that he got to work before anybody else and was always the last person to leave work.
His colleagues got so used to this unenviable lifestyle and the only way they know he was present for the day's work was when he finished his work.
On a usual work day for him, he suffered a heart attack in the line of duty and died on his seat without anybody noticing. But that was not the news.
He was stone dead on his desk. The cleaners were the first to know, but it was not until after five days!
You don't want to go down like that, do you?
Herbs to the rescue
Really, what is wrong with taking herbs? Unfortunately, the undoing of the Federal Government and the Ministry of Health in not regulating the use of herbs has turned everybody that could fluently speak a local language to an herb expert.
While China, India and other Asian nations have promoted a healthy lifestyle with righteous usage of herbal drugs, Nigeria has made a hoax out of it, thereby exposing themselves to untold dangers.
Sadly, this is what fascinates some men and they have fashioned a way of life in this uncanny practice.
For the love of life, good life, unless the use of herbal drugs is modulated, it will continue to take fathers, husbands and men generally away from the hospital and life.