Are You Having Toasting Problem? See Tips on how to Perfectly Woo a Lady
1. Do want to know how to attract girls of your choice?
2. Are you having challenges with dating girls?
3. Do you wish you can engage girls in a meaningful chat at will?
4. Do you desire to be in control of you relationship?
If yes, this FREE toasting course is for you.
TOASTING Secret Course is designed to show you basics of toasting and dating pretty and well endowed girls.
Confidence is like a driving skill, it is intangible but it is real.
Girls are looking for guys with confidence. Girls know that it takes confidence to drive a car, and relationship is a car which is driven by only one person, the guy.
So if the guy lacks confidence, what do you think will happen to the relationship car, of course he will crash it.
For you to drive a car, you need to have acquired the driving skill needed to drive such car. If you do not have the skill needed, obviously you will crash that car and get your self injured.
In same vein, your experience about relationship is required if you must approach girls with confidence. If you do not posses the right confidence girls will reject you.
Girls know that dating a guy without confidence will mostly lead to relationship crash.
It is a trend for girls to use guys and dump them, do you know the types of guys they dump? It is the ones that have no confidence in themselves.
When you see a guy giving a girl money all the time, with the excuse that he is love with her, what is actually happening is that he is using money to woo the girl to stay with him. He does not have the confidence of getting another girl if she leaves.
When a guy is confident of himself about getting girls at any given time, he will not become a girl's ATM. If the girl complains of his unwholesome money attitude, such guy can tell her to find another guy if she is not ok with his financial prudence.
You know what? Girls hardly dump such guys.
This tells you why a girl will remain hooked to a guy that seems to maltreat her. She is hooked to him because she knows that most guys lack the confidence and tendency of becoming successful.
While the bold and confident guys say no, when the girls misbehave, the confident lacking guys accept their girls misbehaviors, they lack the confidence to put her in check.
Without your confidence in place you may not be able to have a successful relationship with girls. And this is one reason girls engage in extra marital affairs, they know that the guy is two weak to treat their fuck ups.
Girls dump the confident lacking guys for the bold and confident dudes.
The bottom line in this. You need to stop been shy and become bold and confidence in dealing with girls.
Develop CONFIDENCE on your inside and it will show on your outside.
Girls can not resist a confident guy.
CHECKOUT: Eight ways to beat boredom during COVID-19 lockdown
Getting bored during a lockdown could be real torture especially with people who are used to having hectic schedules. In this light, it is kind of important to keep busy so as not to feel the state of boredom as it does kill happiness.
The World Health Organisation(WHO) has described the coronavirus as a pandemic and advised everyone to maintain some form of social distancing and also stay at home to avoid the spread of the virus.
This period requires that you spend a lot of time at home and if you have nothing to do, you might end up being bored and frustrated. So might want to try out new things, learn a new skill and so much more.
We have made a list of activities that can help you get through this period till the pandemic is over:
1. Exercise
Provided you are prepared to put a little time and effort into your workout at home, it can be just as effective as a gym workout. At a time like this, the prospect of going into a gym is daunting and therefore exercising in the comfort of their own home is much more appealing. Since you are likely to do a lot more of eating and sitting around, a lot of exercises may be crucial as you need to stay fit and healthy.
2. Learn something new
Because lockdown isn't a vacay, you should work at adding value to yourself at this time. Learn a new skill or add to you your existing knowledge by taking a new course online. It won't hurt to try one of the many online or self-study options. Many are even free, so there's no excuse for not broadening your horizons. There are tons of online courses you can take from and get certification for at the end of your learning process. Remember, it's all about adding value to yourself while you can.
3. Watch movies
Of course, Netflix is the only thing popular than Covid-19 right now and catching up with your favourite movies, series or soap operas wouldn't be a bad idea. When you're glued to watching an array of interesting movies, several hours would be passed just like that and you wouldn't know it. But make sure to have some snacks handy by the side.
4. Read a book
When was the last time you read a book? Now is a good time to revive your reading culture, at least, for leisure. It is often said that there is no better friend than a book. Truth is a lot of us aren't book lovers, but since we're about killing boredom, you can try page by page reading on topics that interest you. The internet has also made e-books available to us, therefore, it won't hurt to look out for books on topics that interest you. Besides, it is always good to gain knowledge especially when you have nothing else to do.
5. Play games
It might have been years since you last played a video game, they can be addictive but it is a great way to definitely kill time. When power fails, you can help yourself with other indoor games ludo board game, chess, scrabble, your card games, etc. It is worthy to keep in mind that you do not start doing it all the time, every day.
6. Clean up
This period means that you get to spend more time at home so you might as well do the needful. This is when you need to practice maximum hygiene as best as possible, clean out every part of your room, your kitchen, your bathroom and toilets.
7. Meditate
Meditation is one of the most common ways to reduce stress, Many of us are not just not sold to the whole "Mind-Body-Spirit" thing. When you meditate, it gives room for fresh ideas and rejuvenates your mind. You are better focused as your being is involved in mindfulness and you are able to focus your mind on a particular object, thought, or activity – like starting a new business, improving your relationships and other positive things.
8. Take online classes
As we all know schools are shut down due to this pandemic, this is a great opportunity to catch up on your schoolwork there are so many online courses a can help get on track. If you are writing your final year project and you have deadlines to meet this is an opportunity to finish.
found in your house before it kills you
Kill this animal if found in your house before it kills you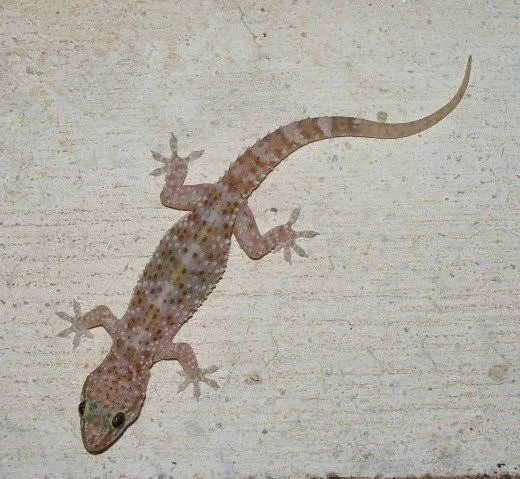 Most people tend to ignore the ubiquitous wall gecko, which they usually say is harmless and does not bother body. They only stake locations waiting for an unfortunate insect or cockroach that would come their way, and they would make a meal of it.
As investigations later revealed, the mother of the family had prepared a pot of soup and probably left the cover of the pot slightly open, to allow the steam from the soup to evaporate and the soup cool down before being covered. While she was away, a gecko fell into it and died.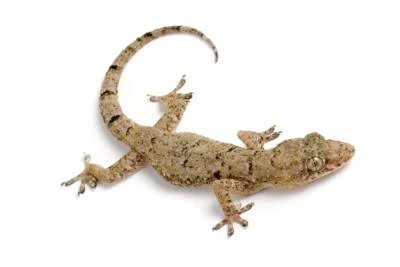 The woman and her children later ate the soup. The next day, they all died from poisoning. Nobody could immediately fathom that they ate poison. In the course of investigation, the dead gecko was seen in the soup pot. Apparently the poison from the animal had leached into the soup. Ordinarily, the skin of the gecko is highly poisonous.
That is why you must create a plan on how to kill all forms of gecko in your home. Do everything possible to get rid of this dangerous animal from your home. To eradicate it totally in your home, just mix salt and garlic and put it in different corners of your room. You will never see them again.
Please comment and share to save more lives