The matriculation awareness being part function of JCIN FEDERAL POLYTECHNIC EDE in the year 2020 was such a successful function that apparently attracted the interest of students (freshers especially). Providing direct contact with about 205 individuals across different departments and faculties from the great citadel of learning.
The awareness took place at the pavilion ground where all FRESHERS ,stalite, parents,friends , families ,guardians, lectures and also the Rector was there to grace the wonderful matriculation event.
JCIN FEDERAL POLYTECHNIC EDE CHAPTER deemed it fit to have made themselves available.
The awareness started at about 10:05 AM where JCIN FPE MEMBERS were fully on ground and also JCIN FPE MEDIA MEMBER (AJILEYE AYOBAMI PKA sbm photography) was there to take beautiful pictures for FRESHERS at a very subsidized rate ..
At the end of the awareness there was refreshments for members and some FRESHERS who were available at that moment ..
All grace to God for making it a successful one ..
JUNIOR CHAMBER INTERNATIONAL FEDERAL POLYTECHNIC EDE WE MOVE!
*AKPALA ABDULLAHI IBUKUNOLUWA*
2020 Local organization president
Http://wa.me/2348163036311
Akpalaibukunoluwa.fpede@jci.ng
*ADEYEMI PARIS*
Vice President Project
07069611308
*ABDULKADIR FAROUQ*
Director of Program and Project
07032131760
*FABEKU OLUWAFUNMITO*
Director of Growth and Extension
08139468386
*OLADIPUPO OLAOLUWA O.*
Director of Publicity
09037128669
For further information and update visit our contact details
HOTLINE : 07037979825
WHATSAPP : http://wa.me/07037979825
FACEBOOK: JCI FEDPOLY EDE
INSTAGRAM : jcinfpe
LINKEDIN : JCIN FPE
TWITTER : FPE JCIN
MAIL : Fpede@jci.ng
#JCIN FPE
#JCIN Collegiate
#Impact Through Competence
#ITD2020
#Impact Through Diversity
#JCI Nigeria
#JCI
Visit www.jci.ng to learn how young people around the world are making sustainable impact
Tiger tests positive for COVID-19 at US zoo
A tiger at the Bronx Zoo tested positive for the new coronavirus, in what is believed to be the first known infection in an animal in the US or a tiger anywhere, federal officials and the zoo said Sunday.
The Malayan tiger named Nadia, 4 – and six other tigers and lions that have also fallen ill — are believed to have been infected by a zoo employee who wasn't yet showing symptoms, the zoo said.
The first animal started showing symptoms on March 27, and all are doing well and expected to recover, said the zoo, which has been closed to the public since March 16 amid the surging coronavirus outbreak in New York.
The test result stunned zoo officials.
"I couldn't believe it," director Jim Breheny said. He hoped the finding could contribute to the global fight against the virus that causes Covid-19.
"Any kind of knowledge that we get on how it's transmitted, how different species react to it, that knowledge somehow is going to provide a greater base resource for people," he said.
The finding raises new questions about transmission of the virus in animals. The US Department of Agriculture, which confirmed Nadia's test result at its veterinary lab, said there were no known cases of the virus in US pets or livestock.
"There doesn't appear to be, at this time, any evidence that suggests that the animals can spread the virus to people or that they can be a source of the infection in the United States," said Dr Jane Rooney, a vet and a USDA official.
The USDA said on Sunday it was not recommending routine coronavirus testing of animals, in zoos or elsewhere, or of zoo employees. Still, Dr Rooney said a small number of animals in the US have been tested through the USDA's National Veterinary Services Laboratories, and all those tests came back negative except Nadia's.
The coronavirus outbreaks around the world are driven by person-to-person transmission, experts say.
There have been a handful of reports outside the US of pet dogs or cats becoming infected after close contact with contagious people, including a Hong Kong dog that tested positive for a low level of the pathogen in February and early March. Hong Kong agriculture authorities concluded that pet dogs and cats couldn't pass the virus to human beings but could test positive if exposed by their owners.
Some researchers have been trying to understand the susceptibility of different animal species to the virus, and to determine how it spreads among animals, according to the World Organisation for Animal Health in Paris.
The American Veterinary Medical Association and the federal Centres for Disease Control and Prevention have been recommending that out of an abundance of caution, people ill with the coronavirus should limit contact with animals — advice that the veterinary group repeated after learning of the tiger's test result.
In general, the CDC also advises people to wash their hands after handling animals and do other things to keep pets and their homes clean.
At the Bronx Zoo, Nadia, her sister Azul, two Amur tigers and three African lions developed dry coughs, and some of the cats exhibited some wheezing and loss of appetite, said Dr Paul Calle, the zoo's chief vet.
The staff figured there could be a relatively routine explanation for the cats' symptoms but tested Nadia for coronavirus out of "due diligence and an abundance of caution", Mr Breheny said. Only Nadia was tested because it takes anaesthesia to get a sample from a big cat, and she had already been knocked out to be examined.
Dr Calle said the test was different from the one used for people and was carried out by a veterinary school laboratory, not one that handles human samples.
"There is no competition for testing between these two very different situations," he said.
The seven sick cats live in two areas at the zoo, and the animals had contact with the same worker, who is doing OK, zoo officials said. They said there were no signs of illness in other big cats on the property.
Staff who work with the cats will now wear infection-protection garb, as primate keepers have done for years because of the animals' closer genetic ties to humans, Mr. Breheny said.
For most people, the coronavirus causes mild or moderate symptoms, such as a fever and cough that clear up in two to three weeks. For some, especially older adults and people, it can cause more severe illness, including pneumonia, and can be fatal.
(The Nation)
Meet The Richest Celebrity In Nigeria That Can Buy Wizkid And Davido
Meet The Richest Celebrity In Nigeria That Can Buy Wizkid And Davido.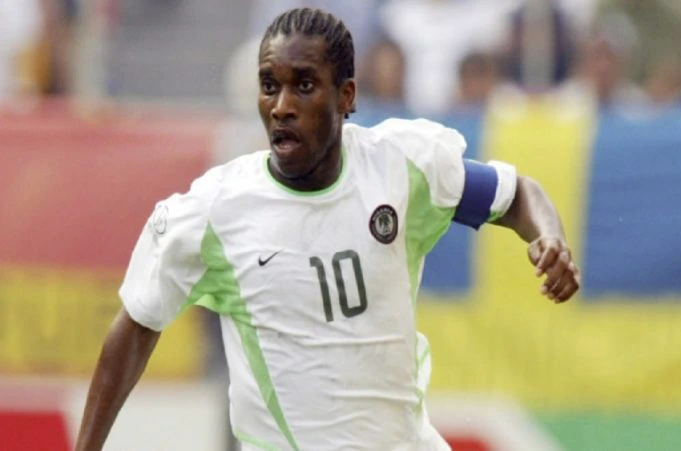 Billionaires like Dangote or Mohammed Abacha don't make noise and that's why Augustine Azuka "Jay-Jay" Okocha don't need to be shouting 100b in his account for Nigerians to know that his the richest celebrity in the country.Jay Jay Okocha is an ex-Nigerian attacking midfielder and former ex-professional soccer player. Apart from playing for Nigeria's national team, he played for clubs in England, Germany, France, and Turkey in his distinguished 18- years career.
Jay Jay retired from active football in 2008 and remains Nigerians richest celebrity with a net worth of 150 million dollars,that's a big sum of money if you ask  Wizkid who's net worth is 20 million dollars or Davido with a net worth of 19 millions dollars.
Celebrities are making good money if you ask me. One thing I love about Jay Jay is his humility and respect to humanity. With his endorsements and investment in Nigeria, I don't see any celebrity overtaking the number 10 skilful player.