The outbreak of Corona virus in China is beginning to affect trade in Nigeria negatively as prices of some products from China have begun to soar .
Checks by our correspondent in Abuja revealed that mostly affected are phones produced in China .
According to findings , Chinese mobile manufacturers are currently dominating the Nigerian mobile market .
It was gathered that within the last three weeks , the rate at which products were imported from China had reduced drastically .
It was learnt that many of the manufacturing companies that produced these products in China had shut down operations due to the outbreak of the coronavirus .
This was aimed at reducing the spread of the disease .
One of the phone dealers in Abuja who gave his name as Samuel Nnamdi told our correspondent that he has been out of stock of infinix and other brands of phones in the last two weeks .
He said most of his business partners who had travelled to China to observe their new year and had wanted to use the opportunity to bring in products had not been able to do so due to the outbreak of the coronavirus .
The development, according to him , had resulted in a supply gap of some of the popular Chinese phone brands such as Infinix , Tecno , and Gionee.
He also said some of the new entrants in the market such as Oppo , Xiaomi , and Vivo were beginning to experience supply gaps .
He said for instance within the last one month, the prices of phones produced in China had increased by an average of 15 per cent.
Checks by our correspondent revealed that about a month ago , a unit of Infinix Hot 8 phone sold for N 36 ,000 in Abuja .
However , the scarcity of the product has forced the price up by about 16 . 7 per cent to N42 ,000 .
Similarly , the price of a unit of Tecno Spark 4 has risen from N34 ,000 to N 40 ,000 while that of Samsung A51 has moved up from N100 ,000 to N 110 ,000 .
Confirming the development, the President , National Association of Nigerian Traders , Ken Ukaoha , said the coronavirus had seriously affected trade between Nigeria and China as well as the global community .
He said , "The coronavirus has seriously affected trade between Nigeria and China and the rest of the global community .
"Now , as it is, what we are running into is that there will be a trade shortage across the world.
"Trade between Nigeria and China is very strategic because over 87 per cent of goods imported into Nigeria are from China and the entire Asian Tiger .
"Now you can see that coronavirus has affected China and places like South Korea as well and then people are no longer going to those places .
"If you look at the transportation sector now , you discover a dwindling of passengers going into China . So , the virus is negative having an impact both on trade , transport and tourism over there ."
He also said the manufacturing sector would feel the negative impact as raw materials from China were needed in Nigeria to produce finished goods .
Coronavirus: No research linking 5G network to COVID-19 – Nigerian Govt
The Minister of Communications and Digital Economy, Isa Pantami, has said there is no research linking the Fifth Generation Mobile Network, popularly known as 5G to Coronavirus.
Pantami explained that no international body like the World Health Organisation, WHO, and the International Telecommunication Union, ITU, has established a link between 5G and COVID-19.
Featuring on Channels Television last night, the Minister stated that the Federal Government won't take decisions regarding 5G based on speculations online.
Reacting to a question linking the 5G network to COVID-19 pandemic, the Minister said: "Firstly, it is not what is said online that the government will work with. We are always taking decisions based on the opinions of experts, based on research.
"When it comes to health, we have (the) World Health Organisation and many health bodies.
"I just want you to bring out any research which they have conducted and (in which they) made their position about 5G's relationship with COVID-19. I am yet to see anyone from the World Health Organisation.
"This is a body that accommodates our experts in health globally. We have ITU, the International Telecommunication Union.
"I just challenge you to let me know one expert or ITU as a body or any other professional body that conducted research and also made it public that this is the position."
Just a few days ago, the Minister had disclosed that the President Muhammadu Buhari-led Federal Government had not issued a 5G licence in the country.
Also, a one time Senator representing Kogi West in the National Assembly, Dino Melaye had charged Buhari to publicly kick against the launch of the 5G network.
How you can get MTN 4GB data @ only N500 this COVID19 season
How you can get MTN 4GB data @ only N500 this COVID19 season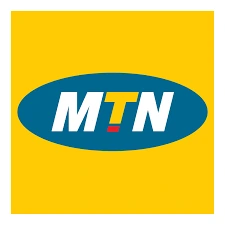 Hello data fans.
Since you've opened this I'm sure that you must be a regular data user or a heavy data user. Well even this lockdown alone has increased the amount of data that is been used daily as people are advised to stay indoors, they may be so bored so most people are usually surfing the net or on social media, downloading games and even movies.
This trick I'm about to show you is one that I've used and I can attest that it is working fine.
The secret about this method is that all your data subscriptions will be doubled for the next four months after purchase. What makes it even more exciting is that you can do it as much a you want for the next four months after your purchase of the SIM card.
This trick has just three steps:
1. *If you have a new MTN SIM*
2. Recharge N500
3. Dial *131*1*1# and then select 2GB TWO DAY PLAN FOR N500
Now instead of receiving only 2GB, you receive a whooping 4GB of data which means that you got a 100% back.
Now go on and enjoy this awesome data.
Remember:
1. Wash your hands regularly
2. Avoid crowded areas.
3. Stay home.
4. Stay safe.
Drop a comment below if you have any problems.