A yet -to- be – identified labourer lost his life on Saturday when a storey building reportedly belonging to Keystone Bank collapsed in the Palmgrove area of Lagos State .
It was  gathered that the building was under renovation when it caved in at 07 .20 pm and trapped labourers working on the site .
Confirming the incident , the Director -General, Lagos State Emergency Management Agency , Dr Oluwafemi Oke -Osanyintolu , said efforts were ongoing to rescue the remaining victims , adding that emergency responders , including officials of the Lagos State Fire Service , men of the Nigeria Police Force , among others were on ground .
He said , "Upon arrival at the scene, it was discovered that a single – storey building belonging to the Keystone Bank collapsed while being renovated.
"It was reported that a single male labourer lost his life from the incident .
"Recovery operation ongoing .
"LRT , LASG fire , LABSCA and police are at the scene carrying out joint efforts to retrieve the remains of the victims .
Meet The Richest Celebrity In Nigeria That Can Buy Wizkid And Davido
Meet The Richest Celebrity In Nigeria That Can Buy Wizkid And Davido.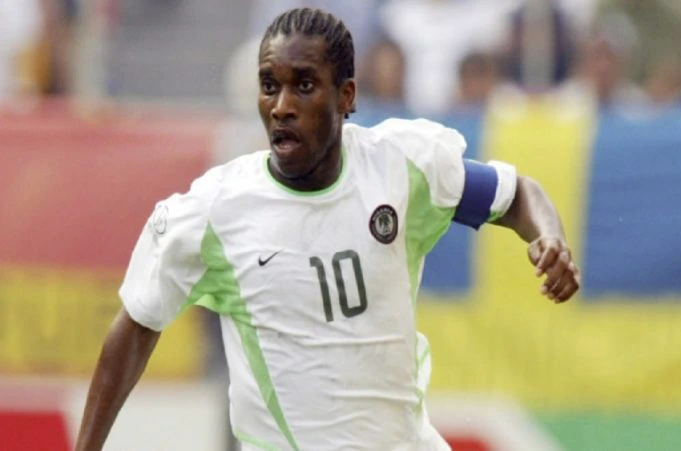 Billionaires like Dangote or Mohammed Abacha don't make noise and that's why Augustine Azuka "Jay-Jay" Okocha don't need to be shouting 100b in his account for Nigerians to know that his the richest celebrity in the country.Jay Jay Okocha is an ex-Nigerian attacking midfielder and former ex-professional soccer player. Apart from playing for Nigeria's national team, he played for clubs in England, Germany, France, and Turkey in his distinguished 18- years career.
Jay Jay retired from active football in 2008 and remains Nigerians richest celebrity with a net worth of 150 million dollars,that's a big sum of money if you ask  Wizkid who's net worth is 20 million dollars or Davido with a net worth of 19 millions dollars.
Celebrities are making good money if you ask me. One thing I love about Jay Jay is his humility and respect to humanity. With his endorsements and investment in Nigeria, I don't see any celebrity overtaking the number 10 skilful player.
How To Trace A Missing Or Stolen Phone Without Going To The Police.
How To Trace A Missing Or Stolen Phone Without Going To The Police.
◽◽◽◽◽◽◽◽◽◽
HOW TO TRACE A MISSING OR STOLEN PHONE
◽◽◽◽◽◽◽◽◽◽
If you lose your #mobile phone, you can #trace it without going to the police.
➖➖➖➖➖➖➖➖➖➖
Most of us always fear that our phones may be #stolen at any time.
Each phone carries a unique
#IMEI no. i.e. International Mobile Equipment Identity No which can be used to track it anywhere in the world.
This is how it works:
➖➖➖➖➖➖➖➖➖➖
1. Dial *#06# from your mobile.
➖➖➖➖➖➖➖➖➖➖
2. Your mobile phone shows a unique 15 digit.
➖➖➖➖➖➖➖➖➖➖
3. Note down this number at a secure place except in your mobile phone itself as this is the #number which will help trace your phone in case of theft.
➖➖➖➖➖➖➖➖➖➖
4. Once stolen, just E-mail this 15 digit IMEI No. to cop@vsnl.net with details as stated below:
Your name:____________________
Address:____________________
Phone model:_____________
Make:_____________________
Last used No.:_____________
E-mail for communication:_
Missed date:_________________
IMEI No :_______________________
➖➖➖➖➖➖➖➖➖➖
5.Your Mobile will be #traced within next 24 hours via a complex system of GPRS and internet, You will find where your hand set is being operated and the new user's No. will be sent to your #email.
➖➖➖➖➖➖➖➖➖➖
6. After this, you can inform the Police with the details you got.