If you are using GT Bank, please read this immediately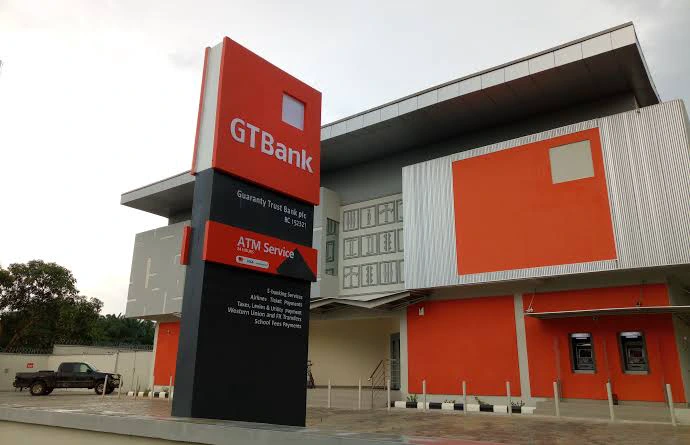 The Guarantee Trust Bank is their quest to abiding with the Central Bank policy of a cashless society has informed all account holder of a new development.
In an announcement made via broadcast the bank has come up with a bank system where most transitions done on the mobile that's is below N5,000 will be at no cost.
The bank writes:
"From now till the 31st of March 2020, when you want to give money to family, help out a friend in need, pay for items at any grocery store, or send money to anyone at all, you will not be charged on transfers of up to N5,000.
"This is our little way of encouraging you to go cashless on all your transactions, no matter how small; it is the safer and more convenient thing to do, especially at this time."
The cashless policy is one that many banks are struggling with as many Nigerians don't trust the electronic system. For most old citizen that doesn't know how to operate these electronics, they prefer to appear in person and do their transactions. Also, they find it a difficult decision to make as concerning electronic payments or transfer as they can make mistakes that would cost them a lot.
And to the enlightened, many do not trust the online mobile banking because of diverse ways fraud is been perpetrated nowadays. Some are of the fear that they many wake up one day and find their bank account empty if they can use mobile banking. The fear is real but yet instead of carrying money about which is very much risky, the cashless policy has been introduced.
I think it's a good development by GTBank and a sort of encouragement.
Share this post to inform others.
EFCC: Ibrahim Magu opens up on 'N550b missing interest'
Ibrahim Magu, the suspended acting Chairman of the Economic and Financial Crimes Commission, EFCC, has denied the claim that he failed to account for the interest in the N550 billion recovered fund kept in the Central Bank of Nigeria, CBN, custody.
Recall that the Final Report of Presidential Committee on Audit of Recovered Assets, PCARA, surfaced at the weekend showing how interest rates accruing from N550 billion recovered by the anti-graft agency in the period from May, 2015, to May 2020.
The report said the EFCC, "Failure to report on the interest on actual lodgments clearly establishes that interest element of over N550 billion has been re-looted relating to the period under review."
But in a statement by his lawyer Wahab Shittu on Sunday, Magu said such recovered fund kept with the CBN do not generate interest.
The statement added, "It is falsehood that Magu placed N550 billion recovered loot into a deposit account.
NEWS:
Kwara Deputy Governor's staff contract COVID-19
"The alleged transaction never featured in the proceedings before the Salami panel. Magu was never confronted with any such allegation by the panel and the news is blatant falsehood.
"To the best of Magu's knowledge, no such amount is in any such account and he remains aghast at such outrageous figures. No one has confronted Magu with such allegations.
"All recovered funds are lodged in the Treasury Single Account (TSA) with the Central Bank of Nigeria (CBN). Such recovered funds do not generate interest. This is elementary and can be verified from the CBN and the federal ministry of finance.
"This can also be confirmed from other government revenue generating agencies. Funds kept in TSA account do not generate interest."
Recall that President Muhammadu Buhari had on Friday suspended Magu as the acting chairman of the EFCC.
The agency's Director of Operations, Mohammed Umar, has taken charge and now oversees the activities of the Commission pending the conclusion of the ongoing investigation into Magu's case.
Magu, on Friday wrote the Inspector-General of Police, Mohammed Adamu, asking to be released on bail.
In a letter dated July 10, 2020, Magu's legal representative, Oluwatosin Ojaomo, asked Adamu to grant bail to his client on "self recognizance."
The acting EFCC Chairman was arrested on Monday and taken to the presidential Villa in Abuja, where he is being interrogated by a panel headed by Ayo Salami, a retired president of the Appeal Court.
World risks another virus like COVID-19 – UN
The United Nations Office on Drug and Crime (UNODC) says that the world risks another virus of the magnitude of COVID-19.
The UN warned that this could happen if the trafficking, sales and consumption of wildlife are not stopped.
UNODC, in a statement, said the World Wildlife Crime Report 2020 revealed that zoonotic diseases represented 75 percent of all emerging infections globally.
Diseases like SARS-CoV-2 that caused COVID-19 pandemic have already been linked to wildlife with pangolins top on the suspected list.
UNODC noted that the coronavirus pandemic "has shown that wildlife crime is a threat not only to the environment and biodiversity, but also to human health".
It said when wild animals are poached from their natural habitat, butchered and sold illegally, the potential for transmission of zoonotic diseases is increased.
NEWS:
NANS revisits Ogun National Youth Council crisis, threatens showdown with NSCDC
UNODC added that pangolins, which were identified as a potential source of coronavirus, were the most trafficked wild mammals in the world.
The body decried that Nigeria played a significant role in the trafficking and sales of pangolins with at least 51 tonnes of pangolin scales seized in 2019, from just two tonnes in 2015.
UNODC disclosed that in the last 20 years, it made 180,000 seizures from 149 countries and territories.
Executive Director, Ghada Waly, stressed that if wildlife crimes were not stopped, they would heighten the risk of a future public health emergency.
He said stopping the trafficking in wildlife species was a critical step not just to protect biodiversity and the rule of law, but to help prevent future public health emergencies.
"To protect people and the planet in line with the Sustainable Development Goals, and to build back better from the COVID-19 crisis, we cannot afford to ignore wildlife crime", the official appealed.