Romantic things you should tell your girlfriend Every day!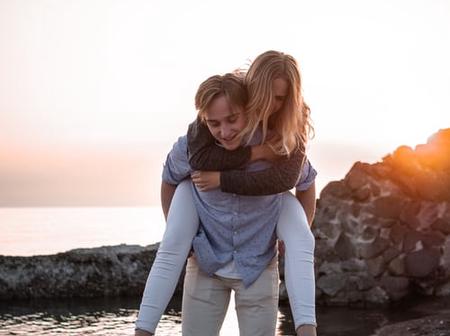 1.I love the way you make me feel.
2. Do you even realize how much I love you?
3. I love saying things that make you blush.
4. I sometimes think of you when you're away and smile away to myself. People think I'm nuts.
5. You're everything I wanted, and more.
6. I'd rather not live than live without your love.
7. If I know what love is, it is because of you.
8. I've waited all my life to find someone like you.
9. God probably made you on a Sunday.
10. I would like to wake up next to you forever.
11. I need you so badly.
12. I don't know what I would do without you in my life.
13. I've fallen in love so many times and always with you.
14. Even after all this time I get butterflies when I see you.
15. I love cuddling up with you.
16. I can't wait to be with you.
17. I want to hold your hand.
18. I love to listen to your heartbeat.
19. Cupcake, pumpkin pie, you're the sweetest.
20. The only thing harder than trying to impress you is looking at you without smiling.
21. I enjoy every moment with you, baby – even if it involves just watching you sleep!
22. I can stay awake for all my life, just to be the first one to kiss you every morning and see you smile!
23. Is it the morning that's lovely, or it's just you?
24. I want to wake up next to you all my life!
25. I always thought that angels only lived in heaven. Every morning I thank God for sending this beautiful angel into my life and making my life heaven itself!
26. You are the reason why my mornings are bright, 'cos without you baby, everything is just not right! You are my sunshine and I love you so much!
27. Good morning sleeping beauty! No one looks more cute and beautiful while sleeping than you do!
28. I can sit beside you and watch you sleep all my life, you are just so lovely!
29. Watching you sleep and knowing that my words are the first words in your ears this day, I feel so lucky to be with you!
30. lovely day ahead…well, mine will be lovely, because it started off with you next to me!
Things You Shouldn't Do When You Fall In Love
 Things You Shouldn't Do When You Fall In Love
3 Things You Shouldn't Do When You Fall In Love
Having a love partner is one good thing everyone will desire to have but the process through which that can be done and how it is sustained is one important subject every one trying to get into a relationship must consider.
Falling in love is good but it becomes very disadvantageous for one to fall in love and sleep in love.
Here are a number of things you shouldn't do when you fall in love because doing them may get you ending in tears instead of in smiles.
Don't sleep in Love: Falling in love is good but it is always advisable not to sleep in love. Getting your eyes closed in a relationship is one thing that will end you up in wrong choices.
Sometimes people make certain choices regardless of what the consequences may be just because they have fallen in love and if care is not taken results in tears.
Never take your eyes off your partner: Everyone desires to have some form of attention especially ladies. If they never wanted to mingle, they wouldn't be in the relationship in the first case. Always keep your eyes on your partner, compliment them if need be and correct them when necessary. This will keep your relationship alive.
Never disrespect your partner: This act if done is capable of killing the soul inside anyone regardless of how tough they may be.
Disrespecting people is just as bad as rejecting them hence if you really love someone, being disrespectful to the individual is something you should never try to do.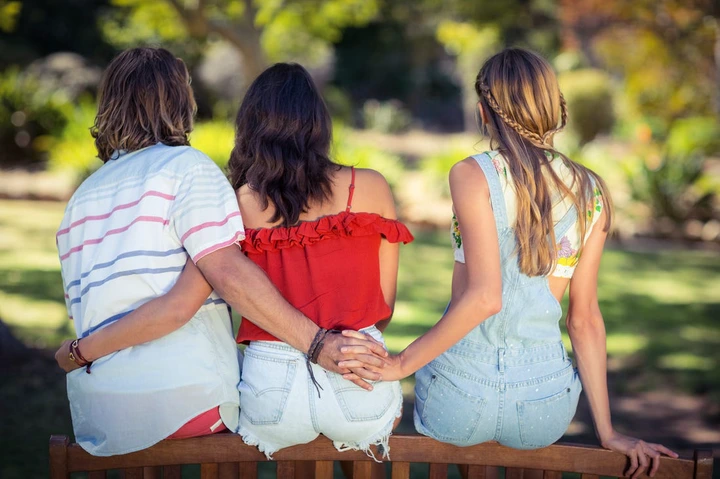 The truth of the matter is they may forgive you after you disrespect them but the memory and the effect of the action like a scare will still linger in their minds.
These are not the only "DON'Ts" in relationships that one needs to pay attention to. It is always helpful to ensure that you don't do to others what you wouldn't want to be done to you.
10 Things you Can Do to Any lady and she will Surrender herself Insanely To You(
10 Things you Can Do to Any lady and she will Surrender herself Insanely To You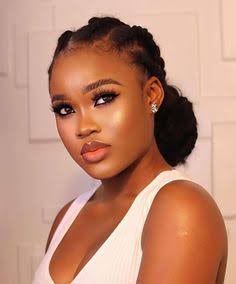 Some Say ladies are Complicated But that Not True.This 10 Things Will Make Any Ladies Fall For You:
1 – Be Very Caring to them most ladies Want to see thoes Caring Act of You Not Just You Telling Her You Love Her Without Showing Your Caring Level
2- You Have To Keep A Mutual Communication Between Each other ladies Fall For A Man that most talk to them and Talk them out of their Boredom.
3 – Occasionally Cook For her,this Make Most Ladies Go Gaga Because It A Few Things you will see from Guys.
4 – Buy them Surprising Gift,Items Of their Choice
5 – Make her Understand How You Dearly Feel For Her,Let her Know Your Sincere heart.
6 – Be Sweet and Romantic When You Are Around her this Tend To Make Her Feel Safe With You.
7 – Take Her Out On A Date Occasionally Or When you Felt it Appropriate,This Mean Alot to them.
8 – Be Worried About Her Always Let her Have that feeling that You Are Always Worried About Her,That will Give A Thought that You So Much Want Her and You don't want Anything to happen to her in Anyway.
9 – Tell her in A Romantic way How Beautiful She is and How Glowing Her Skin His Because the Put So Much In,to Get does Skin Glowing For You To See and Appreciate their Beauty.
10 – By All Cause You Have to Make Promises You Can Always keep don't Make Promises You Can't Keep.Ladies Love To Hear their Man Promise them Something Because they hold On to it.Their heart are soft,So never break Your Promises.
Kindly Comment and Share…!!!
Thanks.