Things You Shouldn't Do When You Fall In Love
3 Things You Shouldn't Do When You Fall In Love
Having a love partner is one good thing everyone will desire to have but the process through which that can be done and how it is sustained is one important subject every one trying to get into a relationship must consider.
Falling in love is good but it becomes very disadvantageous for one to fall in love and sleep in love.
Here are a number of things you shouldn't do when you fall in love because doing them may get you ending in tears instead of in smiles.
Don't sleep in Love: Falling in love is good but it is always advisable not to sleep in love. Getting your eyes closed in a relationship is one thing that will end you up in wrong choices.
Sometimes people make certain choices regardless of what the consequences may be just because they have fallen in love and if care is not taken results in tears.
Never take your eyes off your partner: Everyone desires to have some form of attention especially ladies. If they never wanted to mingle, they wouldn't be in the relationship in the first case. Always keep your eyes on your partner, compliment them if need be and correct them when necessary. This will keep your relationship alive.
Never disrespect your partner: This act if done is capable of killing the soul inside anyone regardless of how tough they may be.
Disrespecting people is just as bad as rejecting them hence if you really love someone, being disrespectful to the individual is something you should never try to do.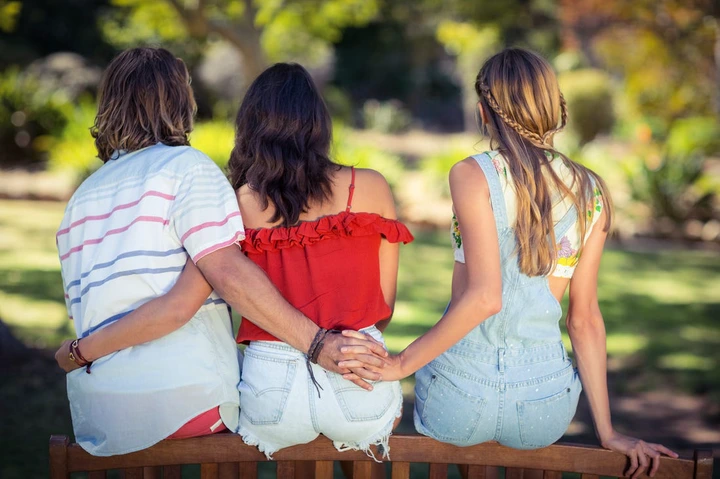 The truth of the matter is they may forgive you after you disrespect them but the memory and the effect of the action like a scare will still linger in their minds.
These are not the only "DON'Ts" in relationships that one needs to pay attention to. It is always helpful to ensure that you don't do to others what you wouldn't want to be done to you.
Nigerian lady tattoos her boyfriend's name on her face to prove her love (video)
A Nigerian lady has attracted attention on social media after being seen in a viral video getting a tattoo of her boyfriend's name on her face.
The lady who reportedly did this to prove her love to her boyfriend, had "Anjola my love" written on her face by the tattoo artist.
Here is the video below;
Six Strange Things Women Do When They Are Cheating In A Relationship
Six Strange Things Women Do When They Are Cheating In A Relationshi
Their are some certain things men should get suspicious of in other to know where they stand and be able to act fast.
One thing about relationships is that you can easily know when men are cheating due to their predictable actions. But for their female counterpart, the reverse is the case. All thanks to their secret lifestyle
Unfortunately for women, their behaviors always disappoint them naturally. So here are six Strange things women do when they are cheating in a relationship
1. She never parts with her phone.
She start being too private with her phone. Everyone is entitled to their own privacy, but if she's being too secretive with her phone, then their is a problem.
2. When she starts becoming disrespectful.
It's very painful when a girl who love and cherish you suddenly start becoming disrespectful to you. Do not assume it is normal because another man is now in her life and also flashing money on her.
3. No calls around you.
If she hastenly cut call around you or she avoided some male callers when you are around, better make sure you keep your eyes open.
She might also prefer not to pick your calls, at this point just know that she is with some other guy.
4. Strongly in opposition.
A minor disagreement happens now and then between every couples, but if she gets miffed over minute issue, you need to be careful as their is something she is hiding behind her anger.
5. When she wants a break in the relationship.
This particular one is really common. When she suddenly wants a break in the relationship, just know that she is cheating.
6. She is always lost in thoughts.
Women are known to be attentive creatures and good listeners. They sacrifice a lot in relationships, but if she barely pays attention to what her man is saying, just no that she is cheating because someone else is playing that role for the boyfriend.