Chelsea have found their Kevin De Bruyne as Frank Lampard unlocks midfielder's true potential
Last season under Maurizio Sarri, Mateo Kovacic was presented as a relatively beige footballer.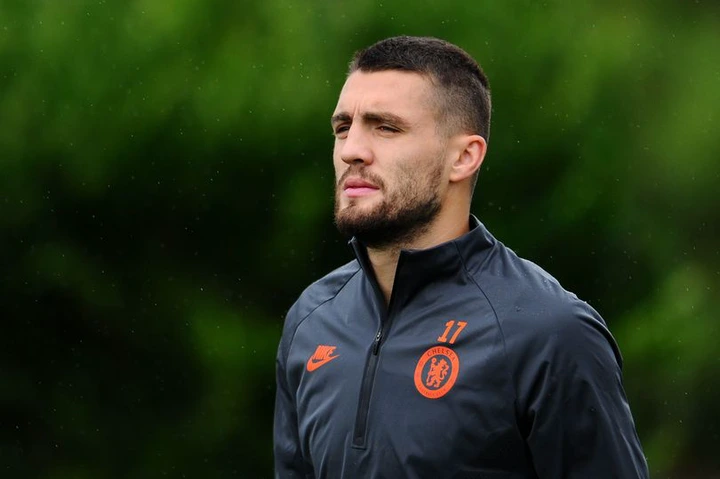 The Croatian was regularly subbed on or off for Ross Barkley after 60 minutes, and didn't appear to have any notable unique traits beyond skills that are widely considered as normal.
This season, however, he appears reborn under Frank Lampard.
The current Chelsea boss seems to have provided the 25 year-old with a platform from which to perform and showcase his natural game.
All players are different. Lampard, for example, was a goal-scoring central midfielder, whereas Claude Makelele's game was largely dedicated to defensive happenings.
Kovacic, according to the underlying numbers beneath the surface, shows up as a highly capable ball-carrier in the centre of the park.
The Croatian international, by contrast, appears comfortable doing both after being given the license to do so by Lampard.
Over 200 central midfielders have accumulated over 1,000 minutes in Europe's top five leagues this season, with Kovacic showing up impressively for dribbles completed combined with progressive carries per 90, shown below.
Evidently, the only player in England whose numbers can rival Kovacic's is Kevin De Bruyne, who is carrying the ball around the same amount, but is averaging almost one more dribble per 90.
Ultimately, Kovacic is quite a rare talent. His skills are very suited to the modern game, as he's unfazed when pressurised and he's able to bring his team to the final third without purely relying on passing.
Under Lampard's leadership, Kovacic is now portraying himself to be much more intriguing than many had initially thought.
Champions League: UEFA lists new rules as competition resumes Friday
UEFA has banned players from swapping shirts when the Champions League returns this weekend.
This was included in a 31-page document, which has guidelines and safety measures.
The players could also be locked up in for 12 days, according to medical protocols for the competition.
Players and staff must be tested for COVID-19 prior to their departure for Portugal.
The first game is scheduled for August 12 between Atalanta and Paris Saint-Germain at Benfica's Estadio da Luz.
Any player that tests positive will self-isolate for 14 days and therefore miss the remainder of the tournament.
And when they arrive in Lisbon, players and staff cannot leave the team hotel without prior authorisation. UEFA has also insisted that players must sleep in individual rooms and not share with teammates.
Manchester United and Jadon Sancho 'agree terms on a five-year contract worth £340, 000 per week'
Manchester United have reportedly agreed terms on a five-year deal worth £340,000-a-week with Jadon Sancho.
The England international and Borussia Dortmund forward is on the verge of joining United with the two clubs in advanced talks over a deal worth £108million.
According to BILD, Sancho has now put pen to paper on personal terms and all that needs to be determined before the deal can go through is the structure of the transfer.
Other reports claimed United would pay £63m upfront and then £27m and £18m over the next two summers.
Negotiations are still ongoing but are expected to be finished within the next week, with Dortmund set to make a staggering profit having signed the winger for just £8m from United's arch-rivals Manchester City in 2017.
A fee of £108m for the 20-year-old would see him become the most expensive player bought by an English club, topping the £89m Manchester United paid to sign Paul Pogba from Juventus in 2016.
The deal would also see Sancho become the club's second-highest paid player behind David de Gea and the third top earner in the Premier League.
Sancho registered 17 goals and 17 assists across 32 Bundesliga games last season.