Chelsea have found their Kevin De Bruyne as Frank Lampard unlocks midfielder's true potential
Last season under Maurizio Sarri, Mateo Kovacic was presented as a relatively beige footballer.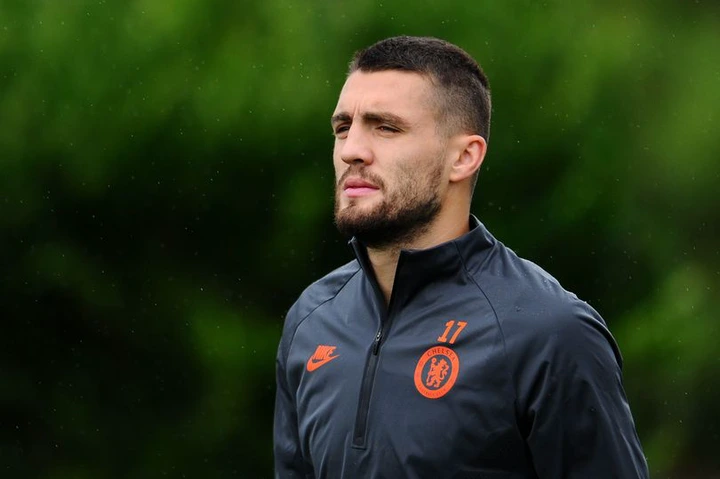 The Croatian was regularly subbed on or off for Ross Barkley after 60 minutes, and didn't appear to have any notable unique traits beyond skills that are widely considered as normal.
This season, however, he appears reborn under Frank Lampard.
The current Chelsea boss seems to have provided the 25 year-old with a platform from which to perform and showcase his natural game.
All players are different. Lampard, for example, was a goal-scoring central midfielder, whereas Claude Makelele's game was largely dedicated to defensive happenings.
Kovacic, according to the underlying numbers beneath the surface, shows up as a highly capable ball-carrier in the centre of the park.
The Croatian international, by contrast, appears comfortable doing both after being given the license to do so by Lampard.
Over 200 central midfielders have accumulated over 1,000 minutes in Europe's top five leagues this season, with Kovacic showing up impressively for dribbles completed combined with progressive carries per 90, shown below.
Evidently, the only player in England whose numbers can rival Kovacic's is Kevin De Bruyne, who is carrying the ball around the same amount, but is averaging almost one more dribble per 90.
Ultimately, Kovacic is quite a rare talent. His skills are very suited to the modern game, as he's unfazed when pressurised and he's able to bring his team to the final third without purely relying on passing.
Under Lampard's leadership, Kovacic is now portraying himself to be much more intriguing than many had initially thought.
PSG vs Man Utd: Maguire, Cavani, Greenwood out of Champions League clash
The Manchester United squad have travelled to Paris without Edinson Cavani, Harry Maguire, Jesse Lingard and Eric Bailly.
They will all miss their first Champions League group game against Paris Saint-Germain.
Maguire, Greenwood, Bailly and Lingard are injured, while Cavani is not fit enough to play.
Bruno Fernandes will skipper United in the absence of Maguire.
United manager Solskjaer said on Monday: "We hope the players won't be away for too long. Edinson needs a few more days training before we can think about the weekend.
"Hopefully the same with Harry, Eric and Mason as well, but we're not sure about that."
BREAKING: Cristiano Ronaldo tests positive for COVID-19
Cristiano Ronaldo has tested positive for Covid-19, Portugal's Football Federation confirmed on Tuesday.
The 35-year-old is said to be "doing well, without symptoms, and in isolation", with no further positive tests reported in the squad ahead of Wednesday's Nations League match against Sweden.
The PFF confirmed in a statement: "Following the positive case, the remaining players underwent new tests this Tuesday morning, all with a negative result, and are available to Fernando Santos for training this afternoon, in Cidade do Futebol.
"The game (against Sweden), counting for the qualification phase of the Nations League, is scheduled for Wednesday, at 19:45, in Alvalade."
More to follow…