Four Awesome Things You Never Knew Your Android Phones Can Do
Most of us rely on our android smartphones for quite a number of things today, such as taking photos, sending mails, watching movies , listening to songs, attending to business associates, preparing spreadsheets and a lot more. Our android smartphones have actually replaced so many gadgets in our lives today but that is not what this post is about and it's also not going to be about conventional things like playing games of other platforms or even some things about rooting and stuffs like that, rather it's going to be real life activities, real life stuffs and real application you could use your android to do. This could be called a sort of life hack using android.

So, let's talk about possible real life activities your android can be used for. Thinking out of the box, what possibly can your android really do asides it's conventional operations?
Do you know your android smartphone can actually be used to detect and find metals? measure the health of your heart? help you become a better fisherman(weird right?) and more. We're going to see how actually you can do some of these.
I won't bore you with any long epistle, just go straight to how to do these awesome things with your android, so you can get started already.
How To Detect Metals Using Android Smartphones
Four Awesome Real Life Things You Never Knew Your Android Can Do, awesome android life hacks, real life android tricks, real application of android tricks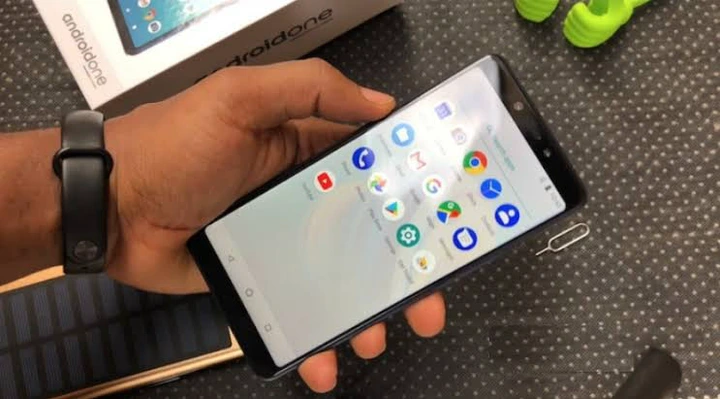 With the use of this android app you can detect metals with your android phone, it's actually not the app that does the magic but the sensor embedded in your android smartphone. How to use? just install and launch the app, move your phone around and you will see the magnetic field level fluctuating. It beeps when it detects a metal, this method can also be applied to find/detect wires in walls.
How To Become A Better Fisherman Using Android
Four Awesome Real Life Things You Never Knew Your Android Can Do, awesome android life hacks, real life android tricks, real application of android tricks
with the help of this little device called Deeper and your android you can become a better fisherman. Deeper is miniaturised sonar, added to your fishing line, while it the waters it emits high-resolution sonar pulses to reveal where the fishes are.
How To Measure Your Health Using Android
Four Awesome Real Life Things You Never Knew Your Android Can Do, awesome android life hacks, real life android tricks, real application of android tricks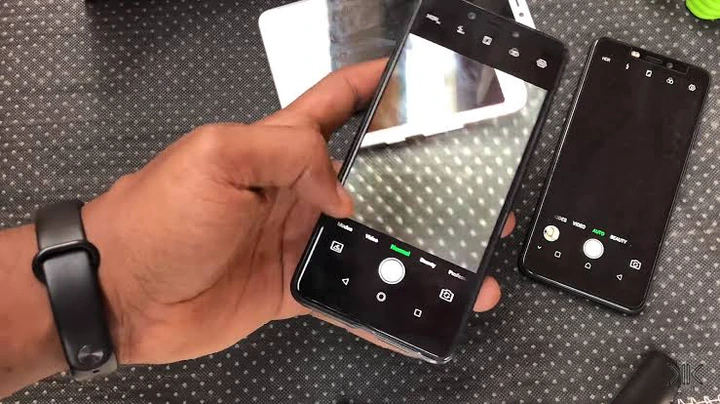 The EKG is a test that checks for problems with the electrical activity of your heart. It can say a lot and give a lot of information about your heart. But do you know you can measure your EKG using your android?
Just like in becoming a better fisherman above measuring your EKG with the help of your android require a little device too Kardia Mobile Heart Monitor, this device once connected to your android phone only needs you to press the tips of your fingers on its pads and wait for 30 seconds, and you'll see your EKG on the screen of your phone, which will also tell you if your heart rhythm is healthy.
Let Your Android Wake You Up with Your Favorite Song
Four Awesome Real Life Things You Never Knew Your Android Can Do, awesome android life hacks, real life android tricks, real application of android tricks
You want to be woken up feeling good while your favorite song is being played to you? all you need is the Alarm Clock For Me App. Just as simple as that.
Tecno Launches The Groundbreaking Five Camera-Equipped Spark 5
TECNO Nigeria, a global premier mobile phone brand, has announced the launch of the groundbreaking Spark 5 smartphone. Equipped with five cameras and a powerful 5,000 mAh battery, the Spark 5 will bring photos and videos to life on its 6.6 inch dot-in-display.
The SPARK 5 brings unmatched quality in image and video creation powered by its 13 megapixel AI Quad camera on the back, and an 8 megapixel front camera. Each of the four rear AI cameras are equipped with specific capabilities – depth, primary camera, macro lens, and AI lens – delivering an extraordinary visual experience to users and showcasing TECNO's innovative use of artificial intelligence technologies.
Speaking on the launch of the phone, Attai Oguche, Marketing Manager TECNO said; "We continue to see demand for our innovative smartphones in Nigeria and we are excited to be launching the Spark 5 to that effect. As a brand founded on the principle of innovation and the value of AI technologies, the new Spark 5's five cameras will appeal to users looking for a power-packed smartphone at an accessible price. Users can enjoy a better-connected life by sparking their creativity with the state-of-the-art camera technology at your fingertips, and share content easily with their friends and families through social media channels."
Photography enthusiasts can take professional-grade photographs in all modes and with various effects, including the bokeh effect, AI HDR, macro mode and AI portrait mode, making full use of the Spark 5's powerful cameras. The cutting-edge "immersive screen" will provide users with a one-of-a-kind true full screen viewing experience.
With its upgraded AI Camera 3.0 algorithm and AI Scene Detection, users will transform their photography experience: elevating the quality of photos they take, and making full use of the phone's six flashes– including four which are situated around the rear camera with dual front camera flash. With the macro mode, users will be able to take extreme close-ups up to four cm away from the subject, allowing them to focus on the details that matter.
The SPARK 5 also features AI HDR technology which increases dynamic range beyond what is captured by the camera's sensors, allowing users to take photos with less noise and sharper details.
The Spark 5 comes in 2 variants; KD6-Spark 5 air and KD7H-Spark 5. Both variants feature TECNO's HIOS 6.0 built on Android Q, and will be available at leading retailers across the country at a sweet price range of 47000 and 49000 respectively.
About TECNO Nigeria
TECNO is the premium mobile phone brand of TRANSSION Holdings with a comprehensive mobile device portfolio that cuts across feature phones, smartphones and tablets. As a brand, TECNO is dedicated to transforming state-of-the-art technologies into localized products under the guideline of "Think Globally, Act Locally". Established in 2006, TECNO has presence in more than 50 countries across the globe. It is now one of the top three mobile phone brands in Africa and a major player worldwide. TECNO is also the Official Tablet and Handset Partner of Manchester City Football Club. For more information, please visit: www.tecno-mobile.com
ow To Call Someone That Has Blocked Your Number Or Someone That Blacklisted Your Number
Right here are approaches to name someone that blocked your number;
Disguise your caller id
Strive hiding your caller id. It is usually vital and it allows in masking your identification while calling a person who blocked you. The recipient won't be capable of understand who is calling them and this can set off him or her to reply your call.
In case you need to conceal your caller identity on iPhone, visit your settings and click the "phone" phase of the settings. Pick out "display My Caller identity" after which turn it off.
For android devices, on settings, pick out call, then click additional. After you are there, choose Caller identity, beneath it click cover wide variety. Your calls will stay hidden.