FINALLY, SINGER SIMI BREAKS SILENCE ON NAIRA MARLEY'S ARREST, WRITES ABOUT HER PERSONALITY (PHOTOS)
The Nigerian  Afro pop  female singer, Simi have finally broke her silence over Naira Marley's arrest  as she reacted in a question and answer session. The session reveals that the singer is un happy about it even though had Naira Marley accused her of snubbing him at an event.
The singer in a long post took her time to described herself as a person of conviction, also disclosing exclusively how much she loved her mother and husband.
She further went on to reveal that  she  would  fight for anything she believes in. The singer didn't fail to highlight the numerous life values she holds pristine,  adding that she's very hard to bully and also rarely holds a grudge.
According to unclesuru, taking to her handle she wrote; "Lol. OK. It's about to be a long story. I'm a person of conviction. If i believe something, i will fight for it . I'm driven by my passion, by my desire to be happy, by my need for peace. Money don't drive me. I like nice things, but I'm content. Never had a need to impress anyone."

"Everything i do, i do because it makes me happy. i work too much, sleep too little. I hate ass-kissing /kissers. The only people that can hurt my feelings are the people i give a fuck about. every body else is just noise. And if i give a fuck about you and you take me for granted, i will move you to the other list pronto. I'm not very patient. If you make me mad, I'll confront you. If i hurt you, i'll apologise. I'm loyal af. I always tell my friends the truth, always."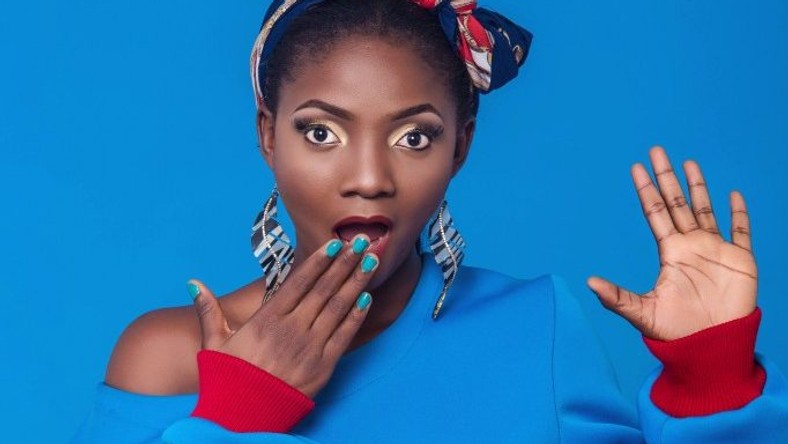 "I won't correct people i love publicly. First i voltron for them in public then i hassle them privately. I almost always give my opinion only when i'm asked (unless it's something that is paining me) I can't stand fake people. I don't know how to hold a grudge, but i know how to forget people that are disloyal to me. I hate the abuse of "sorry". I love my mom. So much. I believe in love more than i do with religion. I looove mine man."
"I'm a practical- optimist. I'm really hard to bully, like i honestly don't give a fuck. Music is my everything but i'm really good at a lot of thing. I don't think i'm better than anyone. I think everyone is capable of bad and good. but we are all responsible for the decisions we make. Alot of people think i'm quiet until they see me on some blog talmbout, "when did she start talking" lol. I'm not quiet. or passive. I'm just funny. I'm opinionated. I have no problem admitting i'm wrong."
"I hate sluggish way of laiv pliz. I talk alot when i'm hungry or tipsy. I don't remember if i can dance. I love Jesus. I have always believe i am one of his faves. I hate smoke. Any Kind. If you blow it my direction, i can sound you. My sister is my best friend, uhm.. terrified of heights."
What are your thoughts on this? Kindly leave  a comment and don't forget to share