Photos from Shrine where police found top names of politicians
Photos from Shrine where police found top names of politicians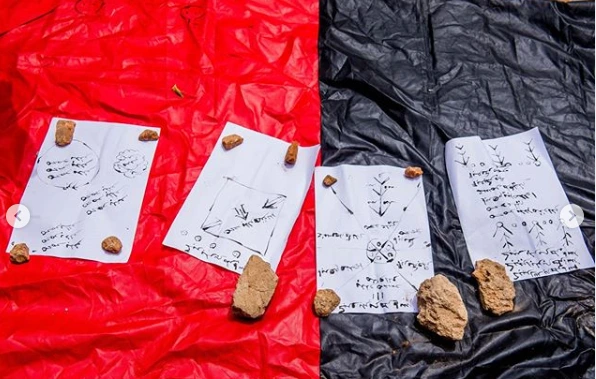 Here are photos from the shrine where Police found popular names of politicians who Cultists were planning to attack.
Usman Nagogo, the Zamfara State Police Commissioner revealed that his men discovered the names of the politicians written in white papers at a shrine in the state.
The commissioner told newsmen that a team of the Police forces raided a building in the state suspected to be the hideout of suspected cultists in Gusau.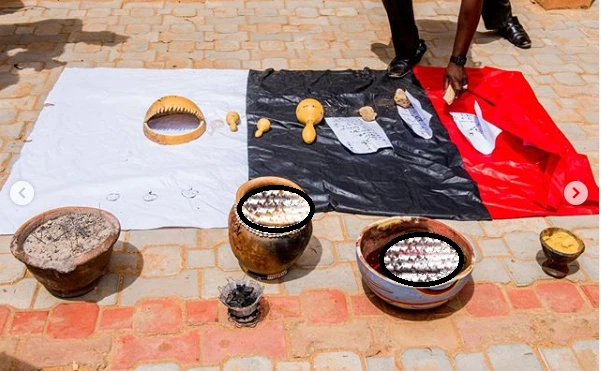 Before the raid, Police were alerted by residents of the area who noticed something strange was always going on at the property.
When police stormed the building, they sighted several cultists chatting incantation, who all managed to escape from the building.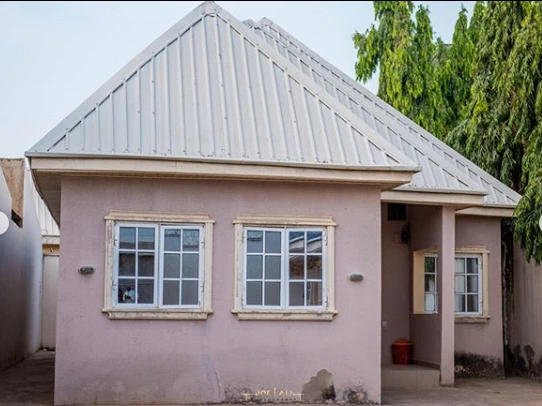 Mr. Nagogo said Police recovered a white fullscap with names of many top political leaders at the shrine, including a polythene bag containing cloths of different colours and design of human skeletons, a calabash full of fresh blood and a pot with many niddles among other things.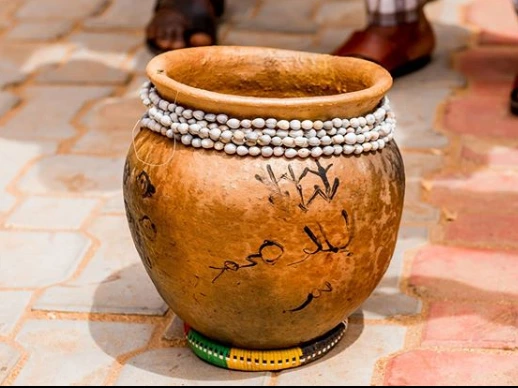 He also revealed that the building has been demolished and a full investigation has been launched.