10 Things you Can Do to Any lady and she will Surrender herself Insanely To You(
10 Things you Can Do to Any lady and she will Surrender herself Insanely To You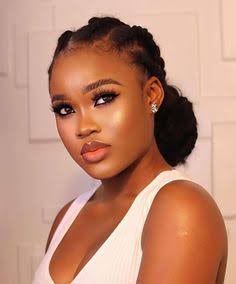 Some Say ladies are Complicated But that Not True.This 10 Things Will Make Any Ladies Fall For You:
1 – Be Very Caring to them most ladies Want to see thoes Caring Act of You Not Just You Telling Her You Love Her Without Showing Your Caring Level
2- You Have To Keep A Mutual Communication Between Each other ladies Fall For A Man that most talk to them and Talk them out of their Boredom.
3 – Occasionally Cook For her,this Make Most Ladies Go Gaga Because It A Few Things you will see from Guys.
4 – Buy them Surprising Gift,Items Of their Choice
5 – Make her Understand How You Dearly Feel For Her,Let her Know Your Sincere heart.
6 – Be Sweet and Romantic When You Are Around her this Tend To Make Her Feel Safe With You.
7 – Take Her Out On A Date Occasionally Or When you Felt it Appropriate,This Mean Alot to them.
8 – Be Worried About Her Always Let her Have that feeling that You Are Always Worried About Her,That will Give A Thought that You So Much Want Her and You don't want Anything to happen to her in Anyway.
9 – Tell her in A Romantic way How Beautiful She is and How Glowing Her Skin His Because the Put So Much In,to Get does Skin Glowing For You To See and Appreciate their Beauty.
10 – By All Cause You Have to Make Promises You Can Always keep don't Make Promises You Can't Keep.Ladies Love To Hear their Man Promise them Something Because they hold On to it.Their heart are soft,So never break Your Promises.
Kindly Comment and Share…!!!
Thanks.