should tell your girlfriend Every day!
Romantic things you should tell your girlfriend Every day!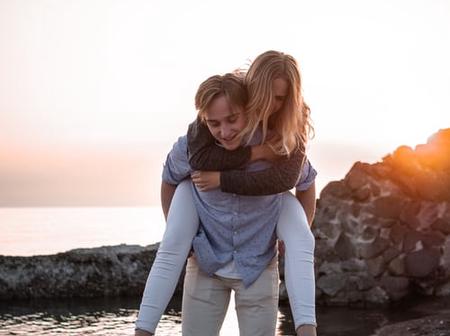 1.I love the way you make me feel.
2. Do you even realize how much I love you?
3. I love saying things that make you blush.
4. I sometimes think of you when you're away and smile away to myself. People think I'm nuts.
5. You're everything I wanted, and more.
6. I'd rather not live than live without your love.
7. If I know what love is, it is because of you.
8. I've waited all my life to find someone like you.
9. God probably made you on a Sunday.
10. I would like to wake up next to you forever.
11. I need you so badly.
12. I don't know what I would do without you in my life.
13. I've fallen in love so many times and always with you.
14. Even after all this time I get butterflies when I see you.
15. I love cuddling up with you.
16. I can't wait to be with you.
17. I want to hold your hand.
18. I love to listen to your heartbeat.
19. Cupcake, pumpkin pie, you're the sweetest.
20. The only thing harder than trying to impress you is looking at you without smiling.
21. I enjoy every moment with you, baby – even if it involves just watching you sleep!
22. I can stay awake for all my life, just to be the first one to kiss you every morning and see you smile!
23. Is it the morning that's lovely, or it's just you?
24. I want to wake up next to you all my life!
25. I always thought that angels only lived in heaven. Every morning I thank God for sending this beautiful angel into my life and making my life heaven itself!
26. You are the reason why my mornings are bright, 'cos without you baby, everything is just not right! You are my sunshine and I love you so much!
27. Good morning sleeping beauty! No one looks more cute and beautiful while sleeping than you do!
28. I can sit beside you and watch you sleep all my life, you are just so lovely!
29. Watching you sleep and knowing that my words are the first words in your ears this day, I feel so lucky to be with you!
30. lovely day ahead…well, mine will be lovely, because it started off with you next to me!