Why Chelsea Fans Hate Barcelona
Why Chelsea Fans Hate Barcelona
Football is a game charged with emotions. Hate. Love. Anger. Excitement. All of these are wrapped into the 90 minutes of every football match — especially important UEFA Champions League football matches, deciders.
Take a walk to any viewing center (after Corona Virus ends, that is) and, in every conversation, you'd find that there is a certain bias in the tone of fans when they talk about their clubs and rival clubs. One of the more noticeable tones that carry such anger is that of Chelsea fans when they talk about Barcelona.
This is interesting, because Barcelona and Chelsea operate in different leagues and only meet once in a while in continental competitions.
But it is one of Champions League meetings that fuelled the hate of Chelsea fans towards everything Barcelona-related.
It was in 2009 and the match was played in the Stamford Bridge. It was a semi-final second leg and both sides came into the game with a 0-0 aggregate seeing as no goal was scored during the first leg at the Camp Nou.
In the early minutes of the game, Essien had put Chelsea ahead with a bolt of a strike and Chelsea were all but heading to the final when, minutes to the end of the match, Iniesta scored a cracker and turned the game on its head.
Get this: before that goal, there has been a lot of incorrect and inconsistent decisions by the referee. Even though he had sent Barcelona's Eric Abidal off, he went on to make grave errors such as overlooking handling of the ball in the penalty area.
And this drama thickened when Barcelona scored. Chelsea came all out with fire and brimstone and, in their frantic effort, they were able to get to the Barcelona box. In all of that melee, Ballack hit a shot that was heading for goal — only for it to be stopped by Eto'o's arm. Clear penalty!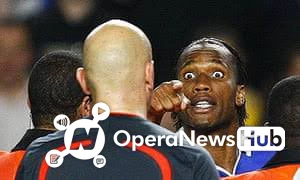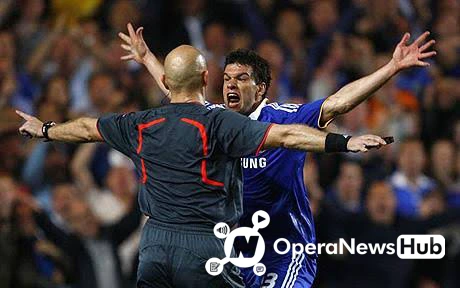 But was the penalty awarded? To the disappointment of Chelsea fans no!
Chelsea bowed out vof that competition feeling cheated — and rightfully so.
The question now is: do you think Chelsea fans are right to hate on Barcelona? Who should take the blame in cases such as this: the referee (Tom Henning Ovrebo), UEFA, or Barcelona.